You are here:
Online Dissertation Chairs' Perceptions: Reflective Mentoring Practices and Changing Student Cross Cultural and Generational Worldviews
Proceeding
Barbara Fedock, University of Phoenix, United States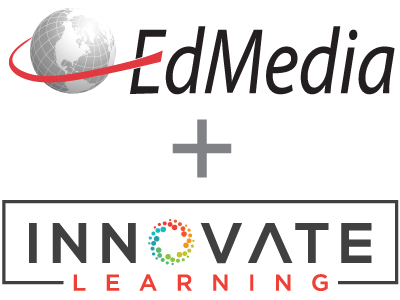 EdMedia + Innovate Learning, in Vancouver, BC, Canada ISBN 978-1-939797-24-7 Publisher: Association for the Advancement of Computing in Education (AACE), Waynesville, NC
Abstract
If online instructors minimize the integration of reflective mentoring and relationship building, the likelihood of online student disengagement may increase. Though researchers conducted empirical studies focused on online facilitation and learners, few conducted studies on online instructors' perceptions of reflective mentoring practices related to the changing needs of online generational learners. Dissertation chairs' perceptions of challenges, barriers, and issues of online chairs' reflective practices and engagement with online Generation Z and V students significantly add to the need for an examination of the change process needed to prepare online dissertation chairs for future generations of dissertation writers. Online dissertation students demonstrate higher motivation and engagement levels when online mentors reflect on changing practices and search for new models to empower students.
Citation
Fedock, B. (2016). Online Dissertation Chairs' Perceptions: Reflective Mentoring Practices and Changing Student Cross Cultural and Generational Worldviews. In Proceedings of EdMedia 2016--World Conference on Educational Media and Technology (pp. 829-832). Vancouver, BC, Canada: Association for the Advancement of Computing in Education (AACE). Retrieved March 26, 2019 from https://www.learntechlib.org/primary/p/173045/.
View References & Citations Map
References
Barnes, B. (2010). The nature of exemplary doctoral advisors' expectations and the ways they may influence doctoral persistence. Journal of College Retention: Research, Theory& Practice. 11(3), 323-343.
Bateh, J. & Heyliger, W. (2014). Academic administrator leadership styles and the impact on faculty job satisfaction. Journal of Leadership Education. 34.
Carpenter, J., Wetheridge, L. & Tanner, S. (2012). Researchers of tomorrow: Research behavior of generation y doctoral students. Retrieved from http://www.jisc.ac.uk/publications/reports/2012/researchers-of-tomorrow.aspx Carter, B., & Whittaker, K. (2009). Examining the British PhD viva: Opening new doors or scarring for life? Contemporary Nurse: A Journal for the Australian Nursing Profession, 32, 169-178.
Doloriert, C., Sambrook, S., & Stewart, J. (2012). Power and emotion in doctoral supervision: Implications for hrd. European Journal of Training and Development. 36(7), 732-750.
Drysdale, J., Graham, C.R., and Borup, J. (2014). An online high school shepherding program: Teacher roles and experiences mentoring online students. Journal of Technology and Teacher Education, 22(1), 9-32.
Fedynich, L. & Bain, S. (2011). Mentoring the successful graduate student of tomorrow. Research in Higher Education Journal. 1.
Fullan, M. (2006). Change theory: A force for school improvement. Centre for Strategic Education. 157.
Gardner, S. (2009). Student and faculty attributions of attrition in high and low-completing doctoral programs in the united states. High Education. 58(1), 97-112.
Ginsberg, M., Knapp, M., & Farrington, C. (2014). Using transformative experiences to prepare instructional leaders through doctoral education. Journal of Research on Leadership Education. 9(2). 168-194.
Gros, B., Garcia, Y., & Escofet, A. (2012). Beyond the net generation debate: A comparison of digital learners in face-to-face and virtual universities. International Review of Research in Open and Distance Learning, 13(4).
Hansen, J.I. & Leuty, M.E. (2012). Work values across generations. Journal of Career Assessment, 20, 34-52
Holley, K. (2011). A cultural repertoire of practices in doctoral education. International Journal of Doctoral Studies. 6, 79.
Hyatt, L. & Williams, P. (2011). 21st century competencies for doctoral leadership faculty. Innovation. Higher Education. 36(1), 53-66.
Jang, H., Reeve, J., & Deci, E. (2010). Engaging students in learning activities is not autonomy support or structure but autonomy support and structure. Journal of Educational Psychology. 102(3), 588-600.
Kemp, M., Molloy, TJ., Pajics, M., & Chapman, E. (2014). An analysis of reported motivational Orientation in students undertaking doctoral studies in the biomedical sciences. BMC Medical Education. 2014(14), 38.
Lester, S., Stanifer, R., Schultz. N., & Windsor, J. (2012). Actual versus perceived generational differences at work: An empirical examination. Journal of Leadership& Organizational Studies. 19(3), 341-354.
Livingston, R. (2011). An investigation of transformational leadership in a virtual learning environment. Retrieved from http://www.proquest.com/enUS/products/dissertations/individuals.shtml Marinez, M. & McGrath, D. (2014). Technology alone won't transform teacher to facilitator. Phi Delta Kappan. 96, 41.
O'Meara, K., Knudsen, K., & Jones, J. (2013). The role of emotional competencies in faculty-doctoral student relationships. Review of Higher Education, 36(3), 315-347.
Nedungadi, P. & Raman, R. (2012). A new approach to personalization: Integrating e-learning and m-learning. Educational Technology Research and Development. 60(4).
Schniegerjans, D., Schniegerjans, M., & Yair, L. (2012). Equity theory based strategies for Students on overcoming problems in ph.D. Dissertation committees. International Journal of Doctoral Studies. 7.
Strang, KD. (2009). Measuring online learning approach and mentoring preferences of international doctorate students. International Journal of Educational Research. 48(4), 245-257.
West, I.J., Gokalp, G., Pena, E., Fischer, L., & Gupton, J. (2011). Xploring effective support practices for doctoral students' degree completion. College Student Journal. 45(2), 310-323.
Willis, B. & Carmichael, K. (2011). The lived experience of late-stage doctoral student attrition In counselor education. The Qualitative Report. 16(1). 192-207.
These references have been extracted automatically and may have some errors. If you see a mistake in the references above, please contact info@learntechlib.org.