You are here: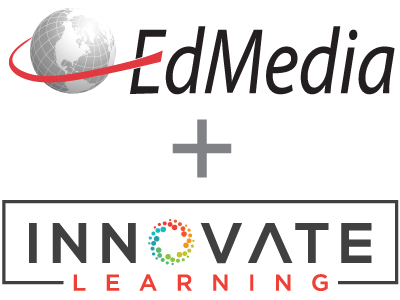 Exam performance and recorded lecture viewing: A closer look
Proceeding
Richard Pierce, Shendandoah University, United States ; William Carosella, Shenandoah University, United States
EdMedia + Innovate Learning, in Vancouver, BC, Canada ISBN 978-1-939797-24-7 Publisher: Association for the Advancement of Computing in Education (AACE), Waynesville, NC
Abstract
The purpose of this study was to investigate student behaviors for viewing recorded lectures across different academic achievement groups. The research questions that guided this study were: What differences exist between high and low achieving students' behaviors viewing of recorded lectures?, What differences, if any, exist in the patterns of use, regarding timing and frequency of views between the high and low achievement groups approaching the exams? A retrospective between group comparison was conducted between high and low exam achievement groups across two examinations for lecture viewing metrics such as total minutes viewed, total views, and frequency of views over a 14 day period prior to exam dates. Comparisons were conducted between the exam scores, total minutes viewed, and number of views of high and low performing students. No significant differences were found between the groups for minutes viewed or the number of individual views on any exam.
Citation
Pierce, R. & Carosella, W. (2016). Exam performance and recorded lecture viewing: A closer look. In Proceedings of EdMedia 2016--World Conference on Educational Media and Technology (pp. 35-41). Vancouver, BC, Canada: Association for the Advancement of Computing in Education (AACE). Retrieved February 28, 2020 from https://www.learntechlib.org/primary/p/172929/.
References
View References & Citations Map
Brotherton, J., Abowd, G. (2004) 'Lessons Learned From eClass: Assessing Automated Capture and Access in the Classroom,' by J. Brotherton and G. Abowd. ACM Transactions on Computer-Human Interaction (TOCHI), 11(2).
Congdon, H., Morgan, J., Lebovitz L. (2014) 'Impact of Time Allocation Practices on Academic Outcomes for Students from a 2-Campus Pharmacy School.' American Journal of Pharmacy Education. 2014 Dec 15; 78(10).
Copley, J. (2007) 'Audio and video podcasts of lectures for campus‐based students: production and evaluation of student use.' Innovations in Education and Teaching International, 44(4). Deal, A. (2007a) 'Lecture Webcasting' a Teaching with Technology White Paper, Carnegie Mellon http://www.cmu.edu/teaching/resources/PublicationsArchives/StudiesWhitepapers/Podcasting_Jun07.pdf Accessed
Falzon, B., Brown, C. (2005) 'Web-Assisted First-Year Undergraduate Teaching in Engineering.' Computer Applications in Engineering Education, 13(2), 125–132
Gosper, M., McNeill, M., Phillips, R., Preston, G., Woo, K., & Green, D. (2010) 'Web-based lecture technologies and learning and teaching: a study of change in four Australian universities.' Research in Learning Technology, 18(3). Doi: http://dx.doi.org/10.3402/rlt.v18i3.10768Grabe,M.,Christopherson,K.(2008)'Optional student use of online lecture resources: resource preferences, performance and lecture attendance' Journal of Computer Assisted Learning, vol 24, no.1, pp1-10, 2008
Harley, D., Henke, J., Lawrence, S., McMartin, F., Maher, M., Gawlick, M., and Muler, P. (2003) 'Costs, Culture, and Complexity: An Analysis of Technology Enhancements in a Large Lecture Course at UC Berkeley', (Abridged version published in EDUCAUSE Quarterly, Vol.26 No.3, 26-33) http://repositories.cdlib.org/cgi/viewcontent.cgi?article=1003 & Context=cshe accessed 3/1/116
Monaghan, S., Cain, J., Malone, M., Malone, P., Chapman, T., Walters, R., Thompson, D., Riedl, S. (2011) 'Educational technology use among US colleges and schools of pharmacy.' American Journal of Pharmacy Education.75 (5).
Owston, R., Lupshnyuk, D., Wideman, H. (2011) 'Lecture capture in large undergraduate classes: Student perceptions and academic performance.' The Internet and Higher Education, 14(4).
These references have been extracted automatically and may have some errors. Signed in users can suggest corrections to these mistakes.
Suggest Corrections to References