You are here:
The Use of Smart Boards in Enhancing Learning and Teaching in High Education
PROCEEDINGS
Khalid Bingimlas, Salman bin Abdulaziz University, Saudi Arabia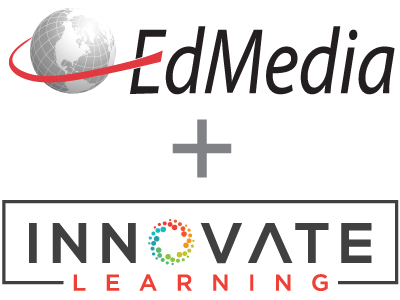 EdMedia + Innovate Learning, in Montreal, Quebec, Canada ISBN 978-1-939797-16-2 Publisher: Association for the Advancement of Computing in Education (AACE), Waynesville, NC
Abstract
Abstract: This study investigate faculty members' practices for developing effective learning and teaching in high education and reported barriers in relation to the use of smart boards in Salman bin Abdulaziz University in Saudi Arabia. A mixed methods design that combines quantitative and qualitative data collection and analyses was utilized in this study. Results of the questionnaire statistical analysis indicate that most of the faculty members at SAU use smart board in the classroom. Most of them are used the smart board as a (white) screen to only display presentations (PowerPoint). Some of them reported using a smart board for writing and drawing lessons on it. Very few of the faculty members use smart board in student assessment, student engagement, or solving problem teaching. It seems that most of faculty members use smart boards in limited success because lack of pedagogical training, technical support and appropriate software.
Citation
Bingimlas, K. (2015). The Use of Smart Boards in Enhancing Learning and Teaching in High Education. In S. Carliner, C. Fulford & N. Ostashewski (Eds.), Proceedings of EdMedia 2015--World Conference on Educational Media and Technology (pp. 598-602). Montreal, Quebec, Canada: Association for the Advancement of Computing in Education (AACE). Retrieved April 22, 2019 from https://www.learntechlib.org/primary/p/151486/.
Keywords
View References & Citations Map
References
Almohaissin, I. (2006). Introducing computers into Saudi Arabia secondary school science teaching: Some problems and possible solutions. Unpublished manuscript
Ausubel, D. (1968). Educational psychology: A cognitive view. New York, NY: Holt, Rinehart& Winston Bransford, J., Brown, A.L., & Cocking, R.R. (Eds.). (2000). How people learn: Brain, mind, experience, and school (2nd ed.). Washington, DC: National Academy Press British Educational Communications and Technology Agency (Becta) (2004). A review of the research literature on barriers to the uptake of ICT by teachers. Retrieved from http://www.becta.org.uk
Dawson, P. (2010). Networked interactive whiteboards: rational, affordances and new pedagogies for regional Australian higher education. In M. Thomas& A Jones (Eds), Interactive whiteboards: An Australasian Journal of Educational Technology, 26 (Special issue, 4), 523-533
Jbeili, I. (2014). The effectiveness of integrating smart board and metacognitive skills on knowledge achievement related to instructional courseware production skills among instructional technology students, Jordan Journal in science, 10(1), 121-132
Murphy, C. (2006). The impact of ICT on primary science. In P. Warwick, E. Wilson& M. Winterbottom (Eds.), Teaching and learning primary science with ICT (pp. 13-32). Berkshire, England: Open University Press
Rogers, L., & Finlayson, H. (2003). Does ICT in science really work in the classroom? School Science Review, 84(309), 105-112
Romeo, G. (2006). Engage, empower, enable: Developing a shared vision for technology in education. In D. Hung& M.S. Khine (Eds.), Engaged learning with emerging technologies (pp. 149-175). Dordrecht, the Netherlands: Springer
Smith, F., Hardman, F., & Higgins, S. (2006). The impact of interactive whiteboards on teacher-pupil interaction in the National Literacy and Numeracy Strategies. British Educational Research Journal, 32(3), 443-457
Swan, K., Schenker, J. & Kratcoski, A. (2008). The Effects of the Use of Interactive Whiteboards on Student Achievement. In J. Luca& E. Weippl (Eds.), Proceedings of World Conference on Educational Multimedia, Hypermedia and Telecommunications 2008 (pp. 3290-3297). Chesapeake, VA: Association for the Advancement of Computing in
Tate, L. (2002). Using the interactive whiteboard to increase student retention, attention, participation, interest and success in a required general education college course. Retrieved June 08, 2014, from http://www.smarterkids.org/research/pdf/tate.pdf Vygotsky, L.S. (1978). Mind in Society: The development of higher psychological processes. Cambridge, MA: Harvard University Press. (Originally published 1930, New York: Oxford University Press
Willems, E. & Willems, J. (2011). Interactive white(board) elephants: A case of change mismanagement. In Proceedings of ASCILITE-Australian Society for Computers in Learning in Tertiary Education Annual Conference 2011 (pp. 1298-1304
Zittle, F.J. (2004). Enhancing Native American mathematics learning: The use of Smartboard-generated virtual manipulatives for conceptual understanding. Retrieved September 10,2014, from http://downloads01.smarttech.com/media/research/international_research/usa/ceerzittle.pdf Zoubi, S. (2011). The impact of an educational program using the interactive whiteboard in the students' academic achievement in science at the fifth grade in Kuwait. Unpublished MA Thesis, University of Kuwait, Kuwait
These references have been extracted automatically and may have some errors. If you see a mistake in the references above, please contact info@learntechlib.org.