You are here: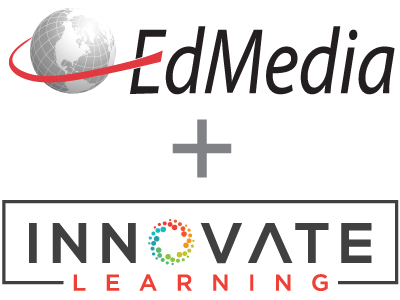 Linear vs. Pictorial Access to On-screen Text and Computer Attitude
PROCEEDINGS
Klaus Stiller, University of Regensburg, Germany
EdMedia + Innovate Learning, in Montreal, Quebec, Canada ISBN 978-1-939797-16-2 Publisher: Association for the Advancement of Computing in Education (AACE), Waynesville, NC
Abstract
Learners often process pictures poorly when learning with text and pictures. Thus, fostering pictorial information processing might be advantageous. In an experiment, learners received computerized instructions that consisted of static pictures and on-screen text relating to the physiology of vision using one of two methods of access to text. Pictorial access to text by clicking on parts of pictures was hypothesized to be superior to linear access by clicking on forward and backward buttons. The type of access was tested for moderating effects of learners' attitude towards computers. Results indicate that pictorial access to text mainly fosters knowledge when learners have a negative attitude towards computers. Positive-attitude learners exhibited no learning benefits from pictorial access to on-screen texts.
Citation
Stiller, K. (2015). Linear vs. Pictorial Access to On-screen Text and Computer Attitude. In S. Carliner, C. Fulford & N. Ostashewski (Eds.), Proceedings of EdMedia 2015--World Conference on Educational Media and Technology (pp. 165-174). Montreal, Quebec, Canada: Association for the Advancement of Computing in Education (AACE). Retrieved August 18, 2019 from https://www.learntechlib.org/primary/p/151412/.
Keywords
References
View References & Citations Map
Cohen, J. (1988). Statistical power analysis for the behavioral sciences. New York, NY: Erlbaum.
Levin, J.R., Anglin, G.J. & Carney, R.N. (1987). On empirically validating functions of pictures in prose. In D.M. Willows & H.A. Houghton (Eds.), The psychology of illustration. Vol. 1: Basic research (pp. 51-86).
Naumann, J., Richter, T., & Noller, S. (2000). Psychometric equivalence of an English and a German onlineversion of the Questionnaire for the Content-specific Assessment of Attitudes toward the Computer (QCAAC). Poster presented at the Computers in Psychology Conference (CiP 2000), York. Retrieved November 28, 2014, from http://psydok.sulb.uni-saarland.de/volltexte/2004/316/.
Pratkanis, R. (1989). The cognitive representation of attitudes. In R. Pratkanis, S. Breckler & S. Greenwald (Eds.), Attitude structure and function (pp. 70-98). Hillsdale, NJ: Erlbaum.
Richter, T., Naumann, J., & Groeben, N. (2001). Das Inventar zur Computerbildung (INCOBI): Ein Instrument zur Erfassung von Computer Literacy und computerbezogenen Einstellungen bei Studierenden der Geistes-und Sozialwissenschaften. Psychologie in Erziehung und Unterricht, 48, 1-13.
Stiller, K. (2001). Navigation über Bilder und bimodale Textdarbietung beim computerbasierten Lernen. Zeitschrift für Medienpsychologie, 13, 177-187.
Stiller, K.D. (2015). Promoting computerized learning via pictorial access to on-screen text. In Proceedings of World Conference on Educational Multimedia, Hypermedia and Telecommunications 2015. Chesapeake, VA: AACE.
Sweller, J. (2010). Element interactivity and intrinsic, extraneous, and germane cognitive load. Educational Psychological Review, 22, 121-138.
Tourangeau, R., Rasinski, K.A., & D'Andrade, R. (1991). Attitude structure and belief accessibility. Journal of Experimental Social Psychology, 27, 48-75.
Williams, M.D. (1996). Learner-control and instructional techniques. In D.H. Jonassen (Ed), Handbook of research for educational communications and technology (pp. 957-983). New York, NY: Macmillan.
These references have been extracted automatically and may have some errors. Signed in users can suggest corrections to these mistakes.
Suggest Corrections to References