You are here: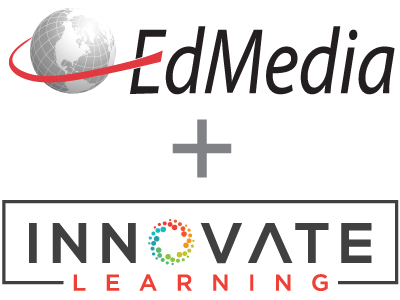 Learning Chinese idioms from Chinese learning game
PROCEEDINGS
Jon-Chao Hong, Ming-Yueh Hwang, National Taiwan Normal University, Taiwan ; Kai-Hsin Tai, Department of Industrial Education, National Taiwan Normal University, Taiwan
EdMedia + Innovate Learning, in Montreal, Quebec, Canada ISBN 978-1-939797-16-2 Publisher: Association for the Advancement of Computing in Education (AACE), Waynesville, NC
Abstract
Chinese idioms are very essential to reading or writing Chinese and have become the core of Chinese courses. To enhance interest in learning Chinese idioms, the present study developed a Chinese Idiom String Up Game for students to play in the one-on-one competition and then explored their self-efficacy in learning Chinese idioms and how it predicted their interest in gameplay when mediated by competitive anxiety. The results of this study indicated that four hypotheses were supported, which were as follows: the higher the level of competitive anxiety one had, the higher the degree of situational interest, Like, Enjoyment, and Engagement, one would have. In addition, self-efficacy in learning Chinese idioms was positively associated with competitive anxiety. Interestingly, competitive anxiety as a mediator could be positively correlated with three types of gameplay interests and influenced by self-efficacy, which could be due to the explanatory psychological arising that was discussed.
Citation
Hong, J.C., Hwang, M.Y. & Tai, K.H. (2015). Learning Chinese idioms from Chinese learning game. In S. Carliner, C. Fulford & N. Ostashewski (Eds.), Proceedings of EdMedia 2015--World Conference on Educational Media and Technology (pp. 1212-1216). Montreal, Quebec, Canada: Association for the Advancement of Computing in Education (AACE). Retrieved October 26, 2020 from https://www.learntechlib.org/primary/p/151394/.
References
View References & Citations Map
Brooks, A.W., & Schweitzer, M.E. (2011). Can Nervous Nelly negotiate? How anxiety causes negotiators to make low first offers, exit early, and earn less profit. Organizational Behavior and Human Decision Processes, 115(1), 43-54.
Fornell, C. & Larcker, D.F. (1981). Evaluating Structural Equation Models with Unobservable Variables and Measurement Error. Journal of Marketing Research, 18 (1), 39-50.
Frayne, C.A., & Latham, G.P. (1987). Application of social learning theory to employee self-management of attendance. Journal of Applied Psychology, 72, 387–392.
Hair, J.F., Black, W.C., Babin, B.J., & Anderson, R.E. (2009). Multivariate data analysis (7th ed.). Upper Saddle River, NJ: Pearson Prentice Hall.
Hwang, M.Y., Hong, J.C., Cheng, H.Y., Peng, Y.C., Wu, N.C. (2013).Gender differences in cognitive load and competition anxiety affect 6th grade students' attitude toward playing and intention to play at a sequential or synchronous game. Computers& Education, 60(1), 254-263.
Killi, K. (2005). Digital game-based learning: Towards an experiential gaming model. Internet and High Education, 8, 13-24.
Law, E.L.C., & Sun, X. (2012). Evaluating user experience of adaptive digital educational games with Activity Theory. International Journal of Human-Computer Studies, 70 (7), 478-497.
Nunnally, J. (1978). Psychometric Theory, New York: McGraw-Hill.
Schmeichel, B.J. (2007). Attention control, memory updating, and emotion regulation temporarily reduce the capacity for executive control. Journal of Experimental Psychology: General, 136, 241-255.
Spielberger, C.D. (1972). Anxiety as an emotional state. In C.D. Spielberger (Ed.). Anxiety: Current trends in theory and research (Vol.1). New York: Academic Press.
Yeo, G.B., & Neal, A. (2006). An examination of the dynamic relationship between self-efficacy and performance across levels of analysis and levels of specificity. Journal of Applied Psychology, 91, 1088 DASHDASH
These references have been extracted automatically and may have some errors. Signed in users can suggest corrections to these mistakes.
Suggest Corrections to References