You are here: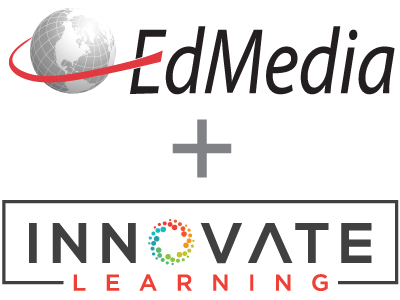 Creating Middle School Child-Based Personas for a Digital Math Practice Application
PROCEEDINGS
EdMedia + Innovate Learning, in Montreal, Quebec, Canada ISBN 978-1-939797-16-2 Publisher: Association for the Advancement of Computing in Education (AACE), Waynesville, NC
Abstract
Education technology for grades K-12 is a diverse and growing market. As these technologies become integrated into classrooms and homes around the world, developers must consider diverse learning styles and create tools with differentiated instruction in mind. Testing these technologies with children can present budgetary, ethical, and legal hurdles. Moreover, some designers and developers of such tools may have limited background knowledge in child development or pedagogy. Child-personas, a user research method, offers a way to address these obstacles. By incorporating the needs and developmental abilities of the child-user, child-personas provide a reference that designers and developers can use when making decisions throughout the development of products designed for children. In this paper, we discuss the importance of child-personas in designing educational products, describe one process of creating child-personas, and challenges encountered.
Citation
Varela, S., Hall, C. & Bang, H.J. (2015). Creating Middle School Child-Based Personas for a Digital Math Practice Application. In S. Carliner, C. Fulford & N. Ostashewski (Eds.), Proceedings of EdMedia 2015--World Conference on Educational Media and Technology (pp. 532-537). Montreal, Quebec, Canada: Association for the Advancement of Computing in Education (AACE). Retrieved August 24, 2019 from https://www.learntechlib.org/primary/p/151321/.
Keywords
References
View References & Citations Map
AlAmmary, J. (2012). Educational Technology: A Way to Enhance Student Achievement at the University of Bahrain. ProcediaSocial and Behavioral Sciences, 55, 248-257.
Antle, A.N. (2006, June). Child-personas: factor fiction? In Proceedings of the 6th conference on Designing Interactive systems (pp. 22-30). ACM.
Antle, A.N. (2008). Child-based personas: need, ability and experience. Cognition, Technology& Work, 10(2), 155-166.
Bransford, J.D., Brown, A.L., & Cocking, R.R. (1999). How people learn: Brain, mind, experience, and school. Washington, D.C: National Academy Press.
Cooper, A. (2004). The inmates are running the asylum: Why high-tech products drive us crazy and how to restore the sanity. Indianapolis: Sams.
De Jong, T. (2010). Cognitive load theory, educational research, and instructional design: some food for thought. Instructional Science, 38(2), 105-134.
Eccles, J.S., Midgley, C., Wigfield, A., Buchanan, C.M., Reuman, D., Flanagan, C., & Mac Iver, D. (1993). Development during adolescence: The impact of stage– environment fit on young adolescents' experiences in schools and in families. American Psychologist, 48(2), 90–101.
Eccles, J.S. (1999). The development of children ages 6 to 14. The Future of Children, 9(2), 30-44.
Fails, J.A., Guha, M.L., & Druin, A. (2012). Methods and techniques for involving children in the design of new technology for children. Human–Computer Interaction, 6(2), 85-166.
Goddard, M. (2002). What do we do with these computers? Reflections on technology in the classroom. Journal of Research on Technology in Education, 35(1), 19-26.
Higgins, E.T., & Parsons, J.E. (1983). Social cognition and the social life of the child: Stages as subcultures. Social cognition and social development, 15-62.
Hourcade, J.P. (2008). Interaction design and children. Foundations and Trends in Human-Computer Interaction, 1(4), 277-392.
Madden, M., Lenhart, A., Duggan, M., Cortesi, S., & Gasser, U. (2013). Teens and Technology 2013. Pew Internet& American Life Project.
Ritz, J.M. (2009). A new generation of goals for technology education. Journal of Technology Education. 20 (2), 50-64.
Roschelle, J., Shechtman, N., Tatar, D., Hegedus, S., Hopkins, B., Empson, S., Knudsen, J., & Gallagher, L.P. (2010). Integration of Technology, Curriculum, and Professional Development for Advancing Middle School Mathematics Three Large-Scale Studies. American Educational Research Journal, 47(4), 833-878.
Savage, S.J., & Waldman, D.M. (2008). Learning and fatigue during choice experiments: a comparison of online and mail survey modes. Journal of Applied Econometrics, 23(3), 351-371.
Scott, J. (1997). Children as respondents: Methods for improving data quality. Survey measurement and process quality, 3, 331350.
These references have been extracted automatically and may have some errors. Signed in users can suggest corrections to these mistakes.
Suggest Corrections to References