You are here: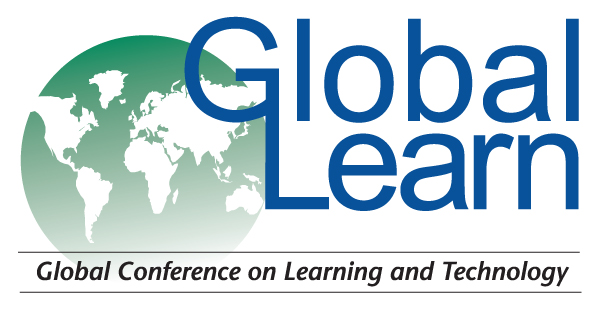 All for one and one for all! Collaboration in online learning environments
PROCEEDINGS
Global Learn, in Berlin, Germany Publisher: Association for the Advancement of Computing in Education (AACE)
Abstract
Just as students in traditional physical learning environments need connections, students in online learning environments also need the same type of connections. Building collaboration among participants in online course environments has been shown to positively affect students' success in courses and extend to programs. Many tools are available to support three areas of interaction: learner-instructor interaction, learner-learner interaction, and learner-content interaction. Some of the tools available to facilitate communication related to the three areas of interaction will be discussed in regard to how they can be used to encourage collaboration among class members.
Citation
Livengood, K. & Casarez, L. (2015). All for one and one for all! Collaboration in online learning environments. In Proceedings of Global Learn Berlin 2015: Global Conference on Learning and Technology (pp. 410-414). Berlin, Germany: Association for the Advancement of Computing in Education (AACE). Retrieved January 22, 2020 from https://www.learntechlib.org/primary/p/150886/.
Keywords
References
View References & Citations Map
Abedin, B., Daneshgar, F., & D'Ambra, J. (2010). Underlying factors of sense of community in asynchronous computer supported collaborative learning environments. Journal of Online Learning and Teaching, 6(3).
Arnold, N., & Ducate, L. (2006). Future foreign language teachers' social and cognitive collaboration in an online environment. Language Learning and Technology, 10(1), 42-46.
Dennen, V.P., Darabi, A.A., & Smith, L.J. (2007). Instructor-learner interaction in online courses: The relative perceived importance of particular instructor actions on performance and satisfaction. Distance Education, 28(1), 65-79.
Johnson, Z.S., Cascio, R., & Massiah, C.A. (2014). Explaining student interaction and satisfaction: An empirical investigation of delivery mode influence. Marketing Education Review, 24(3), 227-238.
Kang, M., & Im, T. (2013). Factors of learner-instructor interaction which predict perceived learning outcomes in online learning environment. Journal of Computer Assisted Learning, 29(3), 292-301.
Ley, K., & Gannon-Cook, R. (2014). Learner-valued interactions: Research into practice. Quarterly Review of Distance Education, 15(1), 23-32.
Marmon, M., Vanscoder, J., & Gordesky, J. (2014). Online student satisfaction: An examination of preference, asynchronous course elements, and collaboration among online students. Current Issues in Education, 17(3), 1-11.
Moore, M.G. (1993). Three types of interaction. In K. Harry, M. Hohn, & D. Keegan (Ed.), Distance education: New perspectives, (pp.12-24). London: Routledge.
Murphy, E (2004). Recognizing and promoting collaboration in an online synchronous discussion. Journal of Educational Technology, 35(4), 421-431.
Shackelford, J.L. & Maxwell, M. (2012). Sense of community in graduate online education: Contribution of learner to learner interaction. The International Review of Research in Open and Distance Learning, 12(4), 228-249.
Sher, A. (2009). Assessing the relationship of student-instructor and student-student interaction to student learning and satisfaction in web-based online learning environment. Journal of Interactive Online Learning, 8(2), 102-120.
Vrasidas, C. (2000). Constructivism versus objectivism: Implications for interaction, course design, and evaluation in distance education. International Journal of Educational Telecommunications, 6, 339-362.
Woods, R.H. (2002). How much communication is enough in online courses? Exploring the relationship between frequency of instructor-initiated personal email and learner's perceptions of and participation in online learning. International Journal of Instructional Media, 29(4), 377-394.
These references have been extracted automatically and may have some errors. Signed in users can suggest corrections to these mistakes.
Suggest Corrections to References