You are here: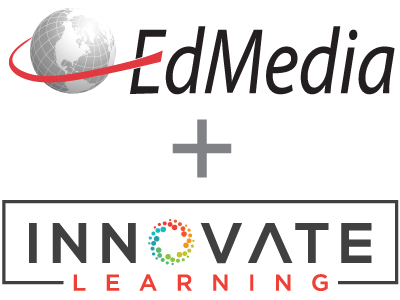 Valuing Teachers' Diverse Attitudes to and use of Social Media
PROCEEDINGS
Alison Fox, School of Education, University of Leicester, United Kingdom
EdMedia + Innovate Learning, in Tampere, Finland ISBN 978-1-939797-08-7 Publisher: Association for the Advancement of Computing in Education (AACE), Waynesville, NC
Abstract
This paper presents the results of a survey of 200 UK teachers' reported use and attitudes towards social media, in particular in relation to educational purposes. Like those in society more generally, teachers were divided in their use social media, with our data suggesting 4 groups of user: 'Enthusiasts' (3% of the sample); More 'cautious users/engagers' (35%); A diverse group considered tentatively as 'sceptics' (32%); A group classified, from focus group discussions, as 'conscious luddites' (30%). Teachers' personal and professional uses of social media are closely related but not in a simple relationship. Not all users see social media as part of their professional work. Not all users are comfortable using social media with their students. Not all teachers see a potential for social media to contribute to their professional learning and teachers express concerns. This paper considers the implications of this situation for the development of social media for educational purposes.
Citation
Fox, A. (2014). Valuing Teachers' Diverse Attitudes to and use of Social Media. In J. Viteli & M. Leikomaa (Eds.), Proceedings of EdMedia 2014--World Conference on Educational Media and Technology (pp. 2688-2693). Tampere, Finland: Association for the Advancement of Computing in Education (AACE). Retrieved June 26, 2019 from https://www.learntechlib.org/primary/p/147859/.
References
View References & Citations Map
Bjorkelo, B. & Almas, A.G. (2011). Ethics, social media and teacher education, paper presented at the EARLI Exeter, UK.
Brass, J. & Mercoli, S. (2011) The (Failed) case of the Winston Society wikispace: Challenges and Opportunities of Web 2.0 and Teacher Education, Contemporary Issues in Technology and Teacher Education (CITE Journal), 11(2): 149-166.
Burke Johnson, R. & Onwuegbuzie, A.J. (2004) Mixed Methods Research: A Research Paradigm Whose Time Has Come, Educational Researcher, 33(7), 14–26.
Cohen, L., Manion, L & Morrison, K. (2011) (7th edition) Research Methods in Education, London: Routledge.
Conole, G. (2010) Facilitating new forms of discourse for learning and teaching: harnessing the power of Web 2.0 practices, Open Learning: The Journal of Open, Distance and e-Learning, 25(2), 141-151.
Dudley, P. (2011) Lesson Study: a handbook online. Available: http://lessonstudy.co.uk/wpcontent/uploads/2012/03/Lesson_Study_Handbook_-_011011-1.pdf
Dudley, P. (2012) Lesson Study development in England: from school networks to national policy. International Journal for Lesson and Learning Studies, 1(1), 85-100.
Edwards, C., & Jones, F. (2009) Is my profile open? When teachers post 'inappropriate' material on social networking sites, The Berkeley Electronic Press. Available at: http://works.bepress.com/cgi/viewcontent.cgi? Article=1000&context=faye_jones
Herreid, C.F., & Schiller, N.A. (2013) Case Study: Case Studies and the Flipped Classroom, Journal of College Science Teaching, 42(5): 62-67.
Hew, K.F. (2012) Students' and teachers' use of Facebook, Computers in Human Behavior, 27(2), 662–676.
Lieberman, A. & Mace, D.P. (2010) Making practice public: Teacher learning in the 21st century, Journal of Teacher Education, 61(1-2), 1-77.
Luehmann, A.L. & Tinelli, L. (2008) Teacher professional identity development with social networking technologies: Learning reform through blogging, Educational Media International, 45(4), 323-333.
November, A. & Mull, B. (2012) Flipped learning: a response to five common criticisms, Education Technology Solutions 50, 42-44, 46.
Ofcom (2013) Adults' media use and attitudes report, Office of Communications, April 23 2013, Available at: http://stakeholders.ofcom.org.uk/market-data-research/media-literacy/media-lit-research/adults-2013/ Ottenbreit-Leftwich, A.T., Glazewski, K.D., Newby, T.J. & Ertmer, P.A. (2010) Teacher value beliefs associated with using technology: Addressing professional and student needs, Computers and Education, 55, 1321-1335.
Rinaldo, S.B., Tapp, S., & Laverie, D.A. (2011) Learning by Tweeting: Using Twitter as a Pedagogical Tool, Journal of Marketing Education 33 (2): 193-203.
Rose, K. (2013) UK Social Statistics for 2013, published online January 8, 2013, Rose McGrory Social Media Management, Available at: http://www.rosemcgrory.co.uk/2013/01/08/uk-social-media-statistics-for-2013 Sebba, J., Kent, P. & Tregenza, J. (2012) Joint practice development (JPD): What does the evidence suggest are effective approaches? Nottingham: National College for School Leadership.
Stutchbury, K. & Fox, A. (2009) Ethics in educational research: introducing a methodological tool for effective ethical analysis, Cambridge Journal of Education, 39(4), 489-504
Turvey, K. (2012) Questioning the character and significance of convergence between social network and professional practices in teacher education, British Journal of Educational Technology, 43(5), 739–753
These references have been extracted automatically and may have some errors. Signed in users can suggest corrections to these mistakes.
Suggest Corrections to References
Presentation
ed media presentation A Fox final.ppsx
Download