You are here: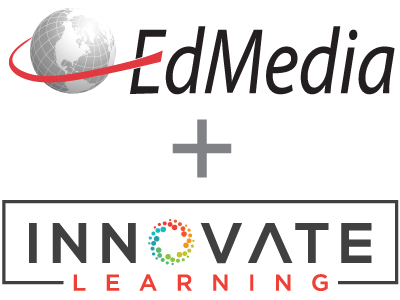 Learning Fingerprint: Adaptive Tutoring for MOOCs
PROCEEDINGS
Harri Ketamo, Satakunta University of Applied Sciences, Finland
EdMedia + Innovate Learning, in Tampere, Finland ISBN 978-1-939797-08-7 Publisher: Association for the Advancement of Computing in Education (AACE), Waynesville, NC
Abstract
Open educational systems, like Khan Academy or various Massive Open Online Courses (MOOC) platforms, have become popular by providing education for all. However, with high scalability and ideas on self-directed learning, there is a great risk that student might be left alone in the MOOCs. In this paper a next generation Intelligent Tutoring System, Learning Fingerprint, is introduced. Learning Fingerprint enables conceptual level Learning recommendations in real-time in order to help student with his/her metacognitive skills and motivation. According to our studies, we can support both learning outcome and motivation by providing real time visualizations on skills and competences and by giving recommendations for next steps in learning process.
Citation
Ketamo, H. (2014). Learning Fingerprint: Adaptive Tutoring for MOOCs. In J. Viteli & M. Leikomaa (Eds.), Proceedings of EdMedia 2014--World Conference on Educational Media and Technology. Tampere, Finland: Association for the Advancement of Computing in Education (AACE). Retrieved September 18, 2019 from https://www.learntechlib.org/primary/p/147812/.
References
View References & Citations Map
Deterding, S., Sicart, M., Nacke, L., O'Hara, K. & Dixon, D. (2011). Gamification. Using game-design elements in non-gaming contexts. In CHI '11 Extended Abstracts on Human Factors in Computing Systems (CHI EA '11). ACM, New York, NY, USA, pp. 2425-2428.
Garrison, D.R. (1997). Self-directed learning: Toward a comprehensive model. In Adult Education Quarterly, vol. 48(1), pp. 18-33.
Guthrie, J.T., Solomon, A. & Rinehart, J.M. (1997). Engagement in Reading for Young Adolescents. Journal of Ad-olescent & Adult Literacy; v40 n6 p438-46 Mar 1997.
Ketamo, H., Kiili, K. & Alajaaski, J. (2010). Reverse market segmentation with personas. In proceedings of 6th In-ternational Conference on Web Information Systems and Technologies, WEBIST 2010, 7-10 April 2010, Valencia, Spain, vol 2, pp. 63-68.
Ketamo, H. & Alajaaski, J. (2008). Revising Basic Mathematics in a Network Environment, an Empirical Study with Finnish Technology University Students. Journal of Computers in Mathematics and Science Teaching, vol 27 (21), pp 149-162.
Ketamo, H., Alajaaski, J. & Kiili, K. (2009). Self-Organizing Learning Material on Teacher Education. In Proceed-ings of EdMedia 2009, 22-26.6.2009, Honolulu, Hawaii, pp. 3658-3667.
Ketamo, H. & Kiili, K. (2010). Conceptual change takes time: Game based learning cannot be only supplementary amusement. Journal of Educational Multimedia and Hypermedia, vol. 19(4), pp. 399-419.
Ketamo, H. & Kiili, K. (2010). Mining educational game data: Uncovering complex mechanisms behind learning. In proceedings of the 4th European Conference on Games Based Learning. 21-22 October 2010, Copenhagen, Denmark, pp. 151-159.
Ketamo, H. (2011). Sharing Behaviors in Games and Social Media. International Journal of Applied Mathematics and Informatics, vol. 5(1), pp. 224-232.
Ketamo, H. (2009). Self-organizing content management with semantic neural networks. In Recent Advances in Neural Networks: Proceedings of the 10th WSEAS International Conference on Neural Networks (NN'09), Prague, Czech Republic, 23-25.3. 2009, pp.63-69.
Kiili, K. & Ketamo, H. (2007). Exploring the Learning Mechanism in Educational Games. Journal of Computing and Information Technology, vol. 15(4), pp. 319-324.
Lapointe, J., Legault, F. & Batiste, S.J. (2005). Teacher interpersonal behavior and adolescents' motivation in math-ematics: A comparison of learning disabled, average, and talented students. International Journal of Educational Re-search, vol 43, pp. 39–54.
Mason, L. & Scrivani, L. (2004). Enhancing students' mathematical beliefs: an intervention study. Learning and In-struction, vol 14, pp. 153–176.
Metcalfe, J., & Shimamura, A.P. (1994). Metacognition: knowing about knowing. Cambridge, MA: MIT Press.
McDrurya, J. & Alterioa, M. (2001). Achieving Reflective Learning Using Storytelling Pathways. Innovations in Education and Teaching International, Vol 38 (1), pp. 63-73.
Rao, N., Moely, B.E. & Sachs, J. (2000). Motivational Beliefs, Study Strategies, and Mathematics Attainment in Highand Low-Achieving Chinese Secondary School Students. Contemporary Educational Psychology, vol 25, pp. 287–316.
Schneider, W & Artelt, C. (2010). Metacognition and mathematics education. ZDM Mathematics Education 42(2), pp. 149-161.
Winne, P.H. & Perry, N.E. (2000). Measuring self-regulated learning. In P. Pintrich, M. Boekaerts, & M. Seidner (Eds.), Handbook of self-regulation. Orlando, FL: Academic Press, pp 531-566.
These references have been extracted automatically and may have some errors. Signed in users can suggest corrections to these mistakes.
Suggest Corrections to References