You are here: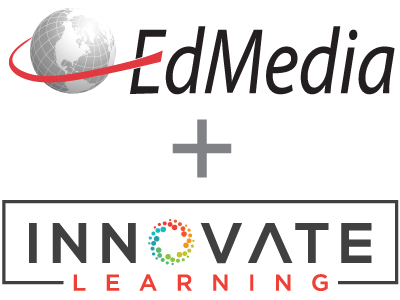 Learn, Play, and Teach (LPT): A Multifaceted Approach to Anti-Phishing Education
PROCEEDINGS
Tenzin Doleck, Columbia University, McGill University, United States
EdMedia + Innovate Learning, in Tampere, Finland ISBN 978-1-939797-08-7 Publisher: Association for the Advancement of Computing in Education (AACE), Waynesville, NC
Abstract
The increased frequency of fraud, theft, and security incidents online is a major cause for user concern as this threatens their confidence in the online space. Phishing has emerged as a significant threat and a pressing concern for users and institutions. Being knowledgeable about and aware of phishing emails can help users avoid falling victim to phishing attacks. This paper introduces and presents a learning system undergirded by the Learn, Play, and Teach (LPT) model aimed at helping users learn about and identify phishing emails. The LPT model is a three-pronged approach that marries the pedagogical approaches of intelligent tutoring systems, game-based learning, and teachable agents.
Citation
Doleck, T. (2014). Learn, Play, and Teach (LPT): A Multifaceted Approach to Anti-Phishing Education. In J. Viteli & M. Leikomaa (Eds.), Proceedings of EdMedia 2014--World Conference on Educational Media and Technology (pp. 1079-1083). Tampere, Finland: Association for the Advancement of Computing in Education (AACE). Retrieved October 20, 2019 from https://www.learntechlib.org/primary/p/147626/.
References
View References & Citations Map
Anti-Phishing Working Group. (2013). "Phishing Activity Trends Report– 1Q 2013", Available at: http://docs.apwg.org/reports/apwg_trends_report_q1_2013.pdf Bargh, J.A, & Schul, Y. (1980). On the cognitive benefits of teaching. Journal of Educational Psychology, 72, 593604.
Beal, C.R., Walles, R., Arroyo, I., & Woolf, B.P. (2007). On-line tutoring for math achievement testing: A controlled evaluation. Journal of Interactive Online Learning, 6(1), 43-55.
Biswas, G., Jeong, H., Kinnebrew, J., Sulcer, B., & Roscoe, R. (2010). Measuring self-regulated learning skills through social interactions in a teachable agent environment. Research and Practice in Technology Enhanced Learning, 5, 123-152.
Blair, K., Schwartz, D., Biswas, G., & Leelawong, K. (2007). Pedagogical agents for learning by teaching: Teachable agents. Educational Technology& Society, Special Issue on Pedagogical Agents, 47(1).
Chin, D.B., Dohmen, I.M., Cheng, B.H., Oppezzo, M.A., Chase, C.C., & Schwartz, D.L. (2010). Preparing students for future learning with Teachable Agents. Educational Technology Research and Development, 58(6), 649-669.
Cone, B.D., Irvine, C.E., Thompson, M.F., & Nguyen, T.D. (2007). A videogame for cybersecurity training and awareness. Computers& Security,26, 63-72.
Dhamija, R., Tygar, J.D., & Hearst, M. (2006). Why Phishing Works, Proceedings of CHI 2006, Montreal, April 2006.
Doleck, T. (2012). Hooked by Phishing: Addressing the Need for User Education in Identifying Phishing Emails Through an Anti-Phishing Game. In Proceedings of World Conference on E-Learning inCorporate, Government, Healthcare, and Higher Education 2012 (pp. 1440-1444). Chesapeake, VA: AACE.
Graesser, A.C., Chipman, P., Haynes, B.C., & Olney, A. (2005). AutoTutor: An intelligent tutoring system with mixed-initiative dialogue. IEEE Transactions in Education, 48(4), 612-618.
Kafai, Y.B. (2006). Playing and making games for learning: Instructionist and constructionist perspectives for game studies. Games and Culture, 1(1), 36-40.
Kumaraguru, P., Rhee, Y., Sheng, S., Hasan, S., Acquisti, A., Cranor, L.F., and Hong, J. (2007). Getting users to pay attention to anti-phishing education: Evaluation of retention and transfer. E-Crime Researchers Summit, Anti-Phishing Working Group, October 4-5, 2007, Pittsburgh, USA.
Robila, S.A., & Ragucci, J.W. (2006). Don't be a Phish: Steps in User Education. Proceedings of the Eleventh Annual SIGCSE Conference on Innovation and Technology in Computer Science Education, Bologna, Italy.
Shaffer, D.W., Squire, K.D., Halverson, R., & Gee, J.P. (2005). Videogames and the future of learning. Phi Delta Kappan, 87(2), 105-111.
Werner and Courte (2010). Analysis of an Anti-Phishing Lab Activity. Information Systems Education Journal, 8 (11).
Wu, M., Miller, R.C., Garfinkel, S. (2006). Do Security Toolbars Actually Prevent Phishing Attacks? CHI 2006, April 22-28, 2006, Montreal, Quebec, Canada.
These references have been extracted automatically and may have some errors. Signed in users can suggest corrections to these mistakes.
Suggest Corrections to References