You are here: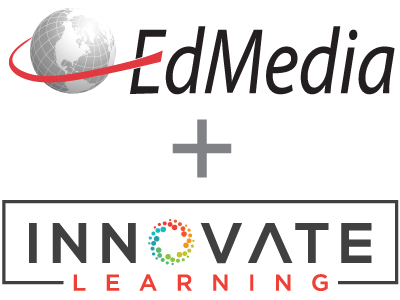 NiceDesign4SME: A Video-based Online Training Course
PROCEEDINGS
EdMedia + Innovate Learning, in Tampere, Finland ISBN 978-1-939797-08-7 Publisher: Association for the Advancement of Computing in Education (AACE), Waynesville, NC
Abstract
We describe the concept and implementation of the online training course NiceDesign4SME as well as its evaluation. It is a contribution to the field of continuing vocational training on media design for employees from micro, small and medium-sized enterprises (SME). NiceDesign4SME is a self-learning environment featuring a modular design and individual tutorial supervision. The core of each module is an instructional video. The evaluation was based on the Four Level Evaluation Model of Kirkpatrick (2006). Participants were mainly female and came from very small service enterprises. They had little experience with online training and instructional videos, but possessed a positive attitude towards computers and minimal computer anxiety. Learning took mainly place in their spare time, during afternoons from Monday to Friday. The training turned out to be adequate and useful for the target learner group; learners could successfully improve their skill level in regards to media design.
Citation
Stiller, K. & Bachmaier, R. (2014). NiceDesign4SME: A Video-based Online Training Course. In J. Viteli & M. Leikomaa (Eds.), Proceedings of EdMedia 2014--World Conference on Educational Media and Technology (pp. 373-383). Tampere, Finland: Association for the Advancement of Computing in Education (AACE). Retrieved August 17, 2019 from https://www.learntechlib.org/primary/p/147526/.
References
View References & Citations Map
Braun, E., Gusy, B., Leidner, B. & Hannover, B. (2008). Das Berliner Evaluationsmodell für selbst eingeschätzte, studentische Kompetenzen (BevaKomp). Diagnostica, 54 (1), 30-42.
Diehl, J.M. & Kohr, H.U. (1977). Entwicklung eines Fragebogens zur Beurteilung von Hochschulveranstaltungen im Fach Psychologie. Psychologie in Erziehung und Unterricht, 24, 61-75.
Gagné, R.M., Briggs, L.J. & Wager, W.W. (1992). Principles of instructional design. Belmont, CA: Wadsworth/Thomson Learning.
Ginns, P., Martin, A.J. & Marsh, H.W. (2013). Designing instructional text in a conversational style: A metaanalysis. Educational Psychology Review, 25 (4), 445-472.
Kaplan, R.S. & Norton, D.P. (2001). The strategy-focused organization: How balanced scorecard companies thrive in the new business environment. Boston, MA: Harvard Business School Press.
Katzlinger, E. & Windischbauer, U. (2011). Online-Moderation: Tutorielle Betreuung in interregionalen Lerngruppen. Retrieved May 01, 2014, from http://nbn-resolving.de/urn:nbn:de:bsz:14-qucosa-76460.
Kerres, M. & Jechle, T. (2002). Didaktische Konzeption des Telelernens. In L.J. Issing & P. Klimsa (Eds.), Information und Lernen mit Multimedia und Internet (pp. 267-281). Weinheim: Beltz.
Kirkpatrick, D.L. (2006). Concepts, principles, guidelines and techniques. In D.L. Kirkpatrick& J.D. Kirkpatrick (Eds.), Evaluation training programs: The four levels (pp. 3-81). San Francisco: Berrett-Koehler.
Lombard, M., Ditton, T.B. & Weinstein, L. (2011). Measuring presence: The Temple Presence Inventory (TPI). Retrieved October 23, 2012, from http://matthewlombard.com/research/p2_ab.html.
Paechter, M., Salmhofer, G., Sindler, A., Dorfer, A. & Mauer, B. (2006). Grazer Evaluationsmodell des Kompetenzerwerbs (GEKo). Unveröffentlichter Leitfaden. Graz: Karl-Franzenz-Universität Graz.
Prümper, J. & Anft, M. (2009). ISONORM 9241/110-Fragebogen zur Software-Ergonomie. Retrieved May 2, 2014, from http://people.f3.htw-berlin.de/Professoren/Pruemper/instrumente/ISONORM%209241-110-L.pdf.
Reinmann, G. & Mandl, H. (2006). Unterrichten und Lernumgebungen gestalten. In A. Krapp & B. Weidenmann (Eds.), Pädagogische Psychologie. Ein Lehrbuch (pp. 613-658). Weinheim: Beltz.
Richter, T., Naumann, J. & Groeben, N. (2001). Das Inventar zur Computerbildung (INCOBI): Ein Instrument zur Erfassung von Computer Literacy und computerbezogenen Einstellungen bei Studierenden der Geistes-und Sozialwissenschaften. Psychologie in Erziehung und Unterricht, 48, 1-13.
Richter, T., Naumann, J. & Horz, H. (2010). Eine revidierte Fassung des Inventars zur Computerbildung (INCOBI-R). Zeitschrift für Pädagogische Psychologie, 24 (1), 23-37.
Rowntree, D. (1998). Teaching through self-instruction: How to develop open learning materials. London: Routledge.
Ryan, R.M. (1982). Control and information in the intrapersonal sphere: An extension of cognitive evaluation theory. Journal of Personality and Social Psychology, 43 (3), 450-461.
Sweller, J. (2005). Implication of cognitive load theory for multimedia learning. In R.E. Mayer (Ed.), The Cambridge handbook of multimedia learning (pp. 19-30). Cambridge: Cambridge University Press.
Wild, K.-P. & Schiefele, U. (1994). Lernstrategien im Studium: Ergebnisse zur Faktorenstruktur und Reliabilität eines neuen Fragebogens. Zeitschrift für Differentielle und Diagnostische Psychologie, 15, 185-200.
These references have been extracted automatically and may have some errors. Signed in users can suggest corrections to these mistakes.
Suggest Corrections to References