You are here: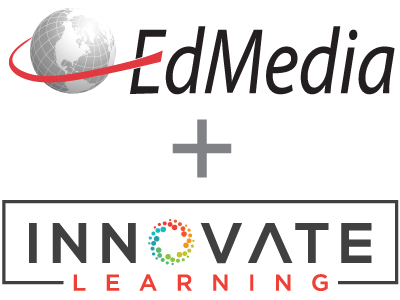 European E-Learning: Important Research Issues and Application Scenarios
PROCEEDINGS
EdMedia + Innovate Learning, in Lugano, Switzerland ISBN 978-1-880094-53-2 Publisher: Association for the Advancement of Computing in Education (AACE), Waynesville, NC
Abstract
While E-Learning is increasingly influencing university and workplace education in Europe, several critical issues still have to be solved in order to achieve the full potential of technology enhanced learning in many of these learning scenarios. The EU/IST FP6 PROLEARN Network of Excellence in Technology Enhanced Learning is focussing on these issues, and advancing the state of the art in this area, through a large concerted effort of more than 120 research institutions and companies working together in the PROLEARN Consortium and as PROLEARN Associated Partners. Key issues involve advanced production, deployment and exchange of professional learning resources and the use of these learning resources for professional training in SME's and larger companies.
Citation
Nejdl, W. & Wolpers, M. (2004). European E-Learning: Important Research Issues and Application Scenarios. In L. Cantoni & C. McLoughlin (Eds.), Proceedings of ED-MEDIA 2004--World Conference on Educational Multimedia, Hypermedia & Telecommunications (pp. 2054-2068). Lugano, Switzerland: Association for the Advancement of Computing in Education (AACE). Retrieved July 23, 2019 from https://www.learntechlib.org/primary/p/12764/.
Keywords
References
View References & Citations Map
Abel, M.-H., Lenne, D. & Cissé, O. (2002). E-Learning and Knowledge Management: the MEMORAE project. Proc. Of the World Conference on E- Learning in Corporate Government, Health Care, & Higher Education (E-Learn 2002). Montreal, CA, October 15-19, 2002. AACE.
Allert, H. & Richter, C. (2002). Re-Designing an Educational Setting - Trails of Competency in an Open Learning Repository. ELearn 2002: World Conference on E-Learning in Corporate, Government, Healthcare, & Higher Education (E-Learn 2002). Oct . 15-19, 2002, Montreal, Canada.
Barbieri, T. & Paolini, P. (1999). WebTalk: a 3DCollaborative Environment to Access the Web, in Proc. EUROGRAPHICS '99, Short Papers, September 1999.
Bullinger, H.-J. & Gidion, G. (1995). Continuation Training: The Future Factor; new Conceptions and Perspectives. International Conference on Skill Formation: Curriculum and Instruction; ICSF -95; April 17-19, 1995, Taipei.
Beinhauer, M (2002). Perspectives for Universities in the Corporate e-Learning Market, in: Occasional Papers of CSHE, University of California, Berkeley, 2002.
Cisco System (2002). Quality of Service Networking, Chapter 49, Internetworking Technologies Handbook.
De Bra, P., Aerts, A., Berden, B., De Lange, B., Rousseau, B., Santic, T., Smits, D. & Stash, N. (2003). AHA ! The Adaptive Hypermedia Architecture. Proceedings of the ACM Hypertext Conference, Nottingham, UK, August 2003.
Dolog, P., Gavriloaie, R., Nejdl, W. & Brase, J. (2003). Integrating Adaptive Hypermedia Techniques and Open RDF-based Environments , Accepted for Publication at 12th International World Wide Web Conference (WWW2003), Budapest, Hungary, May 2003.
Eisenstadt, M., & Vincent, T. (Eds.) (2000). The Knowledge Web: learning and collaborating on the Net. London: Kogan Page, 1998/2000.
Enlund, N. (2001). Being virtually there - reality and presence in mediated learning, Proceedings of the 2001 International Conference on Telecommunications for Education and Training, Charles University, Prague, 2001, pp. Iv-ix.
Faltin, N., Böhne, A., Tuttas, J. & Wagner, B. (2002). "Distributed Team Learning in an Internet -Assisted Laboratory". International Conference on Engineering Education, August 18-21, 2002, Manchester, U.K.
Gillet, D., Fakas, G., Rekik, Y., Zeramdini, K., Geoffroy, F. & Ursulet, S. (2003). "The Cockpit: An Effect ive Metaphor for Remote Experimentation in Engineering Education", International Journal of Engineering Education "Special Iissue on the Remote Access/Distance Learning Laboratories"
Hesselink, L. (2002). "Remotely controlled laboratories over the Internet", Inaugural issue of the International Journal of Distance Education Technologies , 2002.
Jung, H. & Fischer, S. (2002). A New Business Model for Web-Based Training, 4th International Conference on New Educational Environments, Lugano, Mai 2002.
Henze , N. & Nejdl, W (2001). Adaptation in Open Corpus Hypermedia. International Journal of Artificial Intelligence in Education, 12(4), 2001.
Holzschuh, G. & Karapidis, A.. (2002). Benchmarking organizational competencies with the dynamic e-assessment tool. Service Benchmarking, Walter Ganz (Hrsg.) / Josephine Hofmann (Hrsg), IRB-Verlag 2002
Kraemer, W. & Sprenger, P. (2001). Learning Service Providing, in: Kraemer, W.; Müller, M. (Hrsg.): Corporate Universities und E-Learning, (Gabler) Wiesbaden, 2001, S. 357-388.
Law, L.-C., Ertl, B. & Mandl, H. (2000). The effect of using a graphical tool on the collaborative learning of Java Programming with a videoconferencing system. European Educational Research Association (EERA) Yearbook, 1999-2000.
Law, L.-C., & Babich, A. (2003). Web-based Learning with a Virtual Simulation Lab: Experience and Evaluation, Proc. 5th International Conference on New Educational Environment, 26-28 May 2003, Lucerne, Switzerland
Mukhopadhyay, S. & Smith, B. (1999). Passive Capture and Structuring of Lectures . Proceedings of ACM Multimedia Conference 99, Nov. 1999, Orlando, FL, USA
Müller, R. & Ottmann, T. (2000). The Authoring on the Fly System for Automated Recording and Replayof (Tele)- Presentations. Special Issue on Multimedia Authoring and Presentation Techniques of ACM/Springer Multimedia Systems Journal, 8 (3), 2000, 158-176.
Naeve, A. (2001). The Knowledge Manifold - an educational architecture that Supports Inquiry-Based Customizable Forms of Elearning, Proceedings of the 2nd European Web-based Learning Environments Conference (WBLE 2001), Lund, Sweden, Oct. 24-26, 2001.
Naeve, A., Nilsson, M. & Palmér, M. (2001). The Conceptual Web - our research vision, Proceedings of the first Semantic Web Working Symposium, Stanford, Ju1y 2001.
Nearle, D.C., & Carroll, J.M. (1999). Multi-faceted evaluation for complex, distributed activit ies. In Proceedings of CSCL 1999, Dec. 12-15, Stanford University, Palo Alto, California, USA.
Nejdl, W., Siberski, W., Simon, B. & Tane, J.(2002). Towards a Modification Exchange Language for Distributed RDF Repositories. Proc. 1st International Semantic Web Conference, Sardinia, Italy, June 9-12, 2002.
Nejdl, W., Wolpers, M., Siberski, W., Schmitz, C., Schlosser, M., Brunkhorst, I. & Löser, A. (2003). Super-Peer-Based Routing and Clustering Strategies for RDF-Based Peer-T o-Peer Networks. In Proc. 12th International World Wide Web Conference. Budapest, 20.-24.5.2003.
Nilsson, M. (2001). IMS meta-data 1.2 RDF binding, Appendix to the IMS 1.2 meta-data binding specification., 2001, www.imsproject.org/rdf/index.html, Electronic Commerce Integration MetaFramework, Final CWA - final version of the official CEN/ISSS project documentation, http://www.cenorm.be/isss/Workshop/ec/Projects/Projects.htm
Paulsson, F. & Naeve, A. (2003). Standardized Content Archive Management – SCAM, IEEE Learning Technology newsletter, Vol 5, Issue 1, pp 40-42, Jan 2003. Http://lttf.ieee.org/learn_tech/issues/january2003/index.html#15
Salzmann, C. & Gillet, D. (2002). "Real-Time Interaction Over the Internet", 15th IFAC World Congress, Barcelona, Spain, July 21-26, 2002.
Scott, P. & Quick, K. (2002) Technologies for Electronically Assisting Nursing Communication. Published in Proceedings of IADIS 2002, Lisbon Portugal.
Simon, B. & Quemada, J. (2002). A Critical Reflection of Metadata Standards based on Usage Scenarios, in: Proceedings der GMW Tagung 2002, Basel (Switzerland), September, 2002.
Spath, D., Lanza, G. & Herm, M. (2002). "Simulation for Dynamical Process Chains", SCS Europe, P. 11-13 – 16. European Simulation Multiconference Modelling and Simulation 2002, June 3-5, 2002 Fachhochschule Darmstadt
Spath, D., Elsner, J. & Sternemann, K.-H. (2002). "Efficient allocation of knowledge in distributed business structures" , SC04601, ImechE 2002, Proc. Instn. Mech. Engrs., Vol. 216 Part B: J Engineering Manufacture
Tuttas, J. & Wagner, B. (2001) "Distributed Online Laboratories"; pp 117-125 in: Win Aung (ed.): "Engineering Education and Research - 2001: A Chronicle of Worldwide Innovations" ; iNEER; USA; 2002; ISBN 1-5670-186-6.
Tuttas, J. & Wagner, B. (2002). "The Relevance of Haptic Experience in Remote Experiments"; ED Media 2002; Denver / Colorado; USA; 24. -29. June 2002
Weber, G. & Brusilovsky, P. (2001) ELM -ART: An adaptive versatile system for Web-based instruction. International Journal of Artificial Intelligence in Education 12 (4), Special Issue on Adaptive and Intelligent Web-based Educational Systems, 351-384.
Weber, G., Kuhl, H.-C. & Webelzahl, S. (2001). Developing adaptive internet based courses with the authoring system NetCoach. In S. Reich, M. Tzagarakis & P. De Bra (eds), Hypermedia: Openness, Structural Awareness, and Adaptivity, LNAI 2266, Springer Verlag, Berlin.
Wiley, D.A. (2001). Connecting learning objects to instructional design theory: a definition, a metaphor, and a taxonomy. In Wiley, D.A. (Ed.), The instructional use of learning objects . Online Version: http://reusability.org/read/
These references have been extracted automatically and may have some errors. Signed in users can suggest corrections to these mistakes.
Suggest Corrections to References