You are here: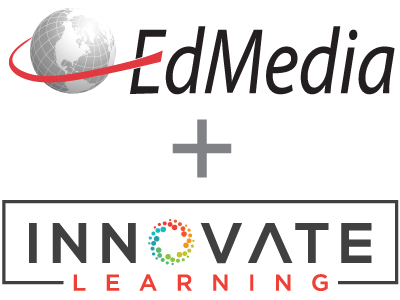 Transforming pedagogies using collaborative tools
PROCEEDINGS
Alison Elliot, Australian Council for Educational Research, Australia ; John Findlay, University of Wollongong, Australia ; Robert Fitzgerald, Hong Kong Institute of Education, Hong Kong ; Anne Forster, University of Sydney, Australia
EdMedia + Innovate Learning, in Lugano, Switzerland ISBN 978-1-880094-53-2 Publisher: Association for the Advancement of Computing in Education (AACE), Waynesville, NC
Abstract
The four panelists or "interactors" will facilitate a dialogue to explore how educators can shape the concept of school and pedagogy so the learning experiences of young people are as interesting as the new media they routinely enjoy in their home lives. The panel and participants will use a team learning system (TLS) which scaffolds knowledge creation (Elliott, 2002) and supports human-human interaction to explore the role advanced collaborative cognitive and cultural tools can play in learning and development. Three key themes will be addressed. How can teachers compete for attention in a culturally rich world? How can society create meta-cognitive processes for the wise application of newly created and superb (Penrose, 1990) ancient knowledge? What must the teacher of tomorrow do to actively engage with learners in a culturally transformative way?
Citation
Elliot, A., Findlay, J., Fitzgerald, R. & Forster, A. (2004). Transforming pedagogies using collaborative tools. In L. Cantoni & C. McLoughlin (Eds.), Proceedings of ED-MEDIA 2004--World Conference on Educational Multimedia, Hypermedia & Telecommunications (pp. 2565-2569). Lugano, Switzerland: Association for the Advancement of Computing in Education (AACE). Retrieved November 15, 2019 from https://www.learntechlib.org/primary/p/12386/.
Keywords
References
View References & Citations Map
Becker, H.J. (2000) Findings from the teaching, learning and computing survey: Is Larry Cuban right? Education Policy Analysis Archives, 8, 51.
Bok, C. (2001) Euno ia . Montreal, Canada: Coach House Books.
Dawkins, R. (1989) The Selfish Gene, Oxford: Oxford University Press.
Downes, T. (2002) Blending play, practice and performance: children's use of the computer at home. Journal of Educational Enquiry, 3, 2 21-34.
Elliott, A. (1999) Shaping information technology practice in pre -service teacher education (pp 532-534). In Preparation for the New Millennium. Directions, Developments and Delivery. Grand Prairie TX. Council on Technology and Education.
Elliott, A. (2003) Scaffolding thinking in whole classroom contexts. Information Transfer, 23, 4.
Findlay, J., Crawford, K. & Lee, M. (2002) Wisdom tools: Hyper-cognitive tools to save us from a small planet. Proceedings of the Fifth Congress of the International Society for Cultural Research and Activity Theory, Amsterdam.
Findlay, J. (2003a) Knowledge Creation Technologies (KCT) Support for the cultural transformation of schools, Proceedings, SITE 2003, Albuquerque, New Mexico.
Findlay, J. (2003b) Known bugs in Activity Theory, Proceedings of the Transformational Tools for 21st Century Minds Conference, Gold Coast, Australia.
Findlay, J. (2003c) Flow experiences in face-to -face collaborating teams using a Knowledge Creation Technology (KCT), Proceedings of the International Conference on Computers in Education, Hong Kong, China.
Kaptelinen, V. (1996) Activity Theory: Implications for human-computer interaction. In B.A. Nardi Context and Consciousness, Cambridge: The MIT Press, 1996.
Penrose, R. (1990) The Emperors New Mind, London: Vintage.
Saloman, G., Globerson, T. & Guterman, E. (1989) The computer as a Zone of Proximal Development: Internalizing reading-related metacognitions from a reading partner. Journal of Educational Psychology 4, 81, 620-627.
Vygotsky, L.S. (1978) Mind in Society: The development of higher psychological processes. M. Cole, V. JohnSteiner, S. Scribner and E. Souberman (Eds.), Cambridge, MA, Harvard University Press.
These references have been extracted automatically and may have some errors. Signed in users can suggest corrections to these mistakes.
Suggest Corrections to References