You are here: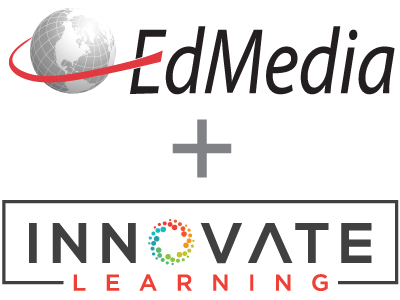 Attributes and Motivation in Game-Based Learning: A Review of the Literature
PROCEEDINGS
Jina Kang, The University of Texas at Austin, United States
AACE Award
EdMedia + Innovate Learning, in Victoria, Canada ISBN 978-1-939797-03-2 Publisher: Association for the Advancement of Computing in Education (AACE), Waynesville, NC
Abstract
Since the mid-1980s, various educational games have been developed, and their popularity has implications for the use of games in the classroom. Although research has shown games are effective in enhancing motivation and improving learner performance, studies that connect specific elements of games and learner motivation are lacking. This paper reviews research, both empirical and theoretical studies, on motivation and attributes of game-based learning from 2009 to the present. The purpose of this literature review is to identify game attributes and examine the relationship between the attributes as exhibited in educational games and learner motivation as discussed in the recent literature.
Citation
Kang, J. (2013). Attributes and Motivation in Game-Based Learning: A Review of the Literature. In J. Herrington, A. Couros & V. Irvine (Eds.), Proceedings of EdMedia 2013--World Conference on Educational Media and Technology (p. 2546). Victoria, Canada: Association for the Advancement of Computing in Education (AACE). Retrieved August 23, 2019 from https://www.learntechlib.org/primary/p/114715/.
References
View References & Citations Map
Alexander, S. (2001). Learning in 3-D. OnlineLearning, July/August, 30–32.
Barab, S.A., Scott, B., Siyahhan, S., Goldstone, R., Ingram-Goble, A., Zuiker, S.J., & Warren, S. (2009). Transformational Play as a Curricular Scaffold: Using Videogames to Support Science Education. Journal of Science Education and Technology, 18(4), 305-320.
Barendregt, W., & Bekker, T.M. (2011). The Influence of the Level of Free-Choice Learning Activities on the Use of an Educational Computer Game. Computers& Education, 56(1), 80-90.
Chang, Y.C., Chao, H.C., & Peng, H.Y. (2010). Examining the effects of learning motivation and of course design in an instructional simulation game. Interactive Learning Environments, 18(4), 319-339.
Charles, D., Charles, T., McNeill, M., Bustard, D., & Black, M. (2010). Game-based feedback for educational multi-user virtual environments. British Journal of Educational Technology, 42(4), 638-654.
Charles, M.-T., Bustard, D., & Black, M. (2009). Game Inspired Tool Support for e-Learning Processes. Electronic Journal of ELearning, 7(2), 101-110.
Clark, D.B., Nelson, B.C., Chang, H.Y., Martinez-Garza, M., Slack, K., & D'Angelo, C.M. (2011). Exploring Newtonian mechanics in a conceptually-integrated digital game: Comparison of learning and affective outcomes for students in Taiwan and the United States. Computers& Education, 57(3), 2178-2195.
Driskell, J.E., & Dwyer, D.J. (1984). Microcomputer Videogame Based Training. Educational Technology, 24(2), 11-17.
Garris, R., Ahlers, R., & Driskell, J.E. (2002). Games, motivation, and learning: a research and practice model, Simulation& Gaming, 33, 441–467.
Howard-Jones, P.A., & Demetriou, S. (2009). Uncertainty and engagement with learning games. Instructional Science, 37(6), 519-536.
Huang, W.H., Huang, W.Y., & Tschopp, J. (2010). Sustaining iterative game playing processes in DGBL: The relationship between motivational processing and outcome processing. Computers& Education, 55(2), 789-797.
Huizenga, J., Admiraal, W., Akkerman, S., & Dam, G. (2009). Mobile game-based learning in secondary education: engagement, motivation and learning in a mobile city game. Journal of Computer Assisted Learning, 25(4), 332-344.
Juul, J. (2003). The Game, the Player, the World: Looking for a Heart of Gameness. In M. Copier & J. Raessens (Ed.) Digital Games Research Conference Proceedings (pp. 30-45). Utrecht: Utrecht University.
Liu, C.-C., Cheng, Y.-B., & Huang, C.-W. (2011). The Effect of Simulation Games on the Learning of Computational Problem Solving. Computers& Education, 57(3), 1907-1918.
Liu, M., Horton, L., Olmanson, J., & Toprac, P. (2011). A study of learning and motivation in a new media enriched environment for middle school science. Educational Technology Research and Development, 59(2), 249-265.
Liu, M., Toprac, P., & Yuen, T. (2009). What factors make a multimedia learning environment engaging: A case study. In R. Zheng, (Ed.) Cognitive Effects of Multimedia Learning (pp. 173-192). Hershey, PA: Idea Group Inc.
Liu, T.-Y., & Chu, Y.-L. (2010). Using Ubiquitous Games in an English Listening and Speaking Course: Impact on Learning Outcomes and Motivation. Computers& Education, 55(2), 630-643.
Malone, T.W., & M.R. Lepper. (1987). Making learning fun: A taxonomy of intrinsic motivations for learning. In R.E. Snow& M.J. Farr, (Ed.) Aptitude, Learning and Instruction Vol. 3. Hillsdale, NJ: Erlbaum.
Omale, N., Hung, W., Luetkehans, L., & Cooke-Plagwitz, J. (2009). Learning in 3-D multiuser virtual environments: Exploring the use of unique 3-D attributes for online problem-based learning. British Journal of Educational Technology, 40(3), 480-495.
Papastergiou, M. (2009). Digital Game-Based Learning in High School Computer Science Education: Impact on Educational Effectiveness and Student Motivation. Computers& Education, 52(1), 1-12.
Prensky, M. (2001). Digital game-based learning. New York, NY: McGraw-Hill.
Rieber, L.P. (1996). Seriously considering play: Designing interactive learning environments based on the blending of microworlds, simulations, and games. Educational Technology Research& Development, 44(2), 43-58.
Rowe, J.P., Shores, L.R., Mott, B.W., & Lester, J.C. (2011). Integrating Learning, Problem Solving, and Engagement in Narrative-Centered Learning Environments. International Journal of Artificial Intelligence in Education, 21(1-2), 115-133.
Smith, P., Sciarini, L., & Nicholson, D. (2007). The utilization of low cost gaming hardware in conventional simulation. In Proceedings of the Interservice/Industry Training, Simulation, & Education Conference (pp. 965-972). Orlando, FL: National
Sweetser, P., & Wyeth, P. (2005). GameFlow: A model for evaluating player enjoyment in games. ACM Computer in Entertainment, 3(3), 1–24.
Tarng, W., & Tsai, W. (2010). The Design and Analysis of Learning Effects for a Game-based Learning System. Engineering and Technology, 61, 336-345.
Thiagarajan, S. (1999). Teamwork and teamplay: Games and activities for building and training teams. San Francisco: JosseyBass.
These references have been extracted automatically and may have some errors. Signed in users can suggest corrections to these mistakes.
Suggest Corrections to References