You are here: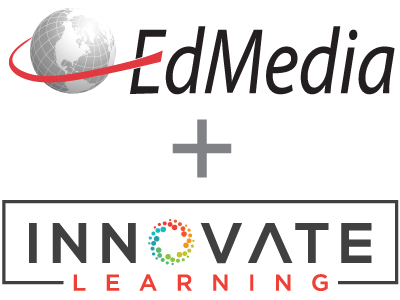 The pedagogy of personalised learning: exemplars, MOOCS and related learning theories
PROCEEDINGS
EdMedia + Innovate Learning, in Victoria, Canada ISBN 978-1-939797-03-2 Publisher: Association for the Advancement of Computing in Education (AACE), Waynesville, NC
Abstract
Abstract: In contrast to teacher directed curricula, personal learning environments (PLE's) are learner-centric, providing relevant and timely learning opportunities by enabling individuals to select, integrate and construct knowledge using various software, services and options based on their needs and circumstance. This approach ideally leads to a model where learner needs drive the learning process. In PLE's, teacher pedagogy undergoes a radical shift to allow learners to make decisions that best suit their goals and needs for acquisition of skills, knowledge creation, social interaction and collaboration.The pedagogy of personalised learning is multidimensional and can be supported by Web 2.0 tools and social media. Examples of MOOCs and learning theories that exemplify these features are discussed.
Citation
McLoughlin, C.E. (2013). The pedagogy of personalised learning: exemplars, MOOCS and related learning theories. In J. Herrington, A. Couros & V. Irvine (Eds.), Proceedings of EdMedia 2013--World Conference on Educational Media and Technology (pp. 266-270). Victoria, Canada: Association for the Advancement of Computing in Education (AACE). Retrieved August 20, 2019 from https://www.learntechlib.org/primary/p/111968/.
References
View References & Citations Map
Downes, S. (2006). Learning networks and connective knowledge. Retrieved August 1, 2008, from http://it.coe.uga.edu/itforum/paper92/paper92.html
Hakkarainen, K., Palonen, T., Paavola, S., & Lehtinen, E. (2004). Communities of networked expertise: Professional and educational perspectives. Amsterdam: Elsevier.
Green, H., Facer, K., Rudd, T., Dillon, P., & Humphreys, P. (2005). Personalization and Digital technologies. Futurelab, UK
Hughes, G. (2009), "Social software: new opportunities for challenging social inequalities in learning?" Learning, Media and Technology, Vol. 34 No.4, pp.291-305.
Harasim, L (2012) Learning theory and online technologies. New York, Rutledge Leadbeater C. Personalised learning (2003). Available at http://www.charlesleadbeater.net/presentations/presentation.aspx Lee, M.J.W., & McLoughlin, C. (2010). Social software as tools for pedagogical transformation: Enabling personalization, creative production, and participatory learning. In N. Lambropoulos & M. Romero (Eds), Educational social software for context-aware learning: Collaborative methods and human interaction (pp. 1–22). Hershey, PA: Information Science
McLoughlin, C., Lee, M.J.W. (2008), "The three p's of pedagogy for the networked society: personalization, participation, and productivity", International Journal of Teaching and Learning in Higher Education, Vol. 20 No.1, pp.10-27.
McLoughlin, C., & Lee, M.J.W. (2011). Pedagogy 2.0: Critical challenges and responses to Web 2.0 and social software in tertiary teaching. In M.J.W. Lee& C. McLoughlin (Eds), Web 2.0-based e-learning: applying social informatics for tertiary teaching (pp. 43–69). Hershey, PA:
Information Science ReferenceMinocha, S. (2009), Role of social software tools in education: a literature review, Education+ Training, Vol. 51 No.5/6, pp.353-69
OECD (2008) 21st Century Learning: Research, Innovation and policy. CERI, Paris
Ravenscroft, A. (2011), "Dialogue and connectivism: a new approach to understanding and promoting dialogue-rich networked learning", The International Review of Research in Open and Distance Learning, Vol. 12 No.3, pp.139-60.
Scardamalia, M. & Bereiter, C. (2003). Knowledge building. In J.W. Guthrie (Ed.), Encyclopedia of Education (2nd ed., pp. 1370-1373). New York: Macmillan.
Siemens, G. (2005). Connectivism: Learning as network-creation. ElearnSpace. Retrieved from http://www.elearnspace.org/Articles/networks.htm.Siemens,G.(2007).Alearningtheoryforthedigitalage.InstructionalTechnologyandDistanceEducation,2(1),3–10.Retrievedfromhttp://www.elearnspace.org/Articles/connectivism.htm.
These references have been extracted automatically and may have some errors. Signed in users can suggest corrections to these mistakes.
Suggest Corrections to References