You are here: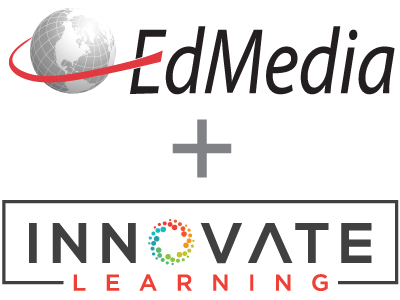 Impediments to Computer Use in Schools: A Web-Based Pilot Study
PROCEEDINGS
Pavel Samsonov, University of Louisiana, United States ; Jude Dubois, Vermillion Parish School board, United States
EdMedia + Innovate Learning, in Honolulu, Hawaii, USA ISBN 978-1-880094-48-8 Publisher: Association for the Advancement of Computing in Education (AACE), Waynesville, NC
Abstract
Abstract: Results of an online anonymous survey for teachers using computers (N=991) are presented and discussed. The survey was designed to determine respondents' perceptions of what impedes on technology integration at school. The results suggest that "lack of time" has been perceived by the respondents as the most important impediment, followed by "lack of software" and "lack of equipment". However, most of the respondents did not offer "smaller teaching load" as the solution to the problem; instead, "more equipment", "more funding" and "more professional development" were proposed as the ways to improve the situation with technology integration.
Citation
Samsonov, P. & Dubois, J. (2003). Impediments to Computer Use in Schools: A Web-Based Pilot Study. In D. Lassner & C. McNaught (Eds.), Proceedings of ED-MEDIA 2003--World Conference on Educational Multimedia, Hypermedia & Telecommunications (pp. 1841-1848). Honolulu, Hawaii, USA: Association for the Advancement of Computing in Education (AACE). Retrieved December 11, 2019 from https://www.learntechlib.org/primary/p/11146/.
Keywords
References
View References & Citations Map
Brickner, D. (1995). The effects of first and second order barriers to change on the degree and nature of computer usage of secondary mathematics teacher: A case Study. Unpublished doctoral dissertation, Purdue University, West Lafayette, IN.
Chiero, R. (1997). Teachers' Perspectives on factors that affect computer use. Journal of Research on Computing in Education, 30(2), 133-45.
Chiero, R. (1999). Secondary teachers' professional uses of computers. In Proceedings of Selected Research and Development Papers Presented at the National Convention of the Association for Educational Communications and Technology (AECT), (21st, Houston, TX, February 10- 14, 1999).
Collinson, V., & Cook, T. (2000). "I don't have enough time": Teachers' interpretations of time as a key to learning and school change. Paper presented at the Annual Meeting of the American Educational Research Association (New Orleans, LA, April 24- 28, 2000).
Cuban, L. (2001). Oversold and underused: Computers in the classroom. Harvard University Press , Cambridge, MT.
Hope, W. (1997). Today is a good day to begin using a computer. Contemporary Education, 68(2), 108-109.
Guha, S. (2000). Are we all technically prepared? Teachers' perspective on the causes of comfort or discomfort in using computers at elementary grade teaching. Paper presented at the Annual Meeting of the National Association for the Education of Young Children (Atlanta, GA, November 8-11, 2000).
Inoue, Y. (1997). Facilitators and inhibitors of computer-aided instructions: Faculty perceptions in Singapore. Journal of Educational Technology System, 25(1), 37 -55.
Kleiman, G. (2000). Myths and realities about technology in K- 12 schools. Leadership and the New Technologies. LNT Perspectives, 14, April-June. Http://www.edc.org.LNT/news/issue14/feature1.htm. Retrieved on April 13, 2002.
Sandham, J. (2001) Tech Training 101: Time, Leadership and Incentives. Converge; v4 n7 p38,40- 42
Smerdon, B., Cronen, S., Lanahan, L., Anderson, J., Iannotti, N., & Angeles, J. (2000). Teachers' tools for the 21st century: A report on teachers' use of technology. Statistical Analysis Report. ERIC document ED444599.
Tomei, L. (2002). The technology façade: Overcoming barriers to effective instructional technology. Boston: Allyn & Bacon.
These references have been extracted automatically and may have some errors. Signed in users can suggest corrections to these mistakes.
Suggest Corrections to References