You are here: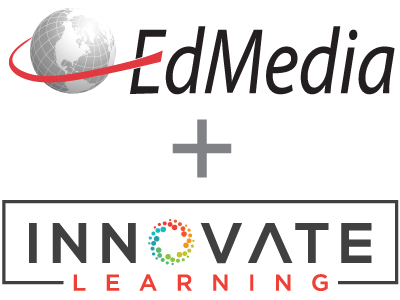 MLT: A database driven WWW Media Literacy Tool
PROCEEDINGS
EdMedia + Innovate Learning, in Denver, Colorado, USA ISBN 978-1-880094-45-7 Publisher: Association for the Advancement of Computing in Education (AACE), Waynesville, NC
Abstract
This paper describes development of the Media Literacy Tool (MLT), a web-based media literacy and media effects research and learning tool. Media messages have permeated our world. Humans today, in many cultures, are bombarded with communications from advertising, television, video games, etc. Many of these messages are created with specific intentions to evoke particular responses. Most of us are not equipped to critically receive these signals, and many of us fall victim to effects of media exposure. MLT is designed to address the poverty in media research and education. As a tool for supporting collaborative content research, critical observation and emotional awareness, MLT will facilitate media effects, literacy and resiliency research.
Citation
Kupinse, J., Aquintey, T., Smith, J. & Kaplan, D.E. (2002). MLT: A database driven WWW Media Literacy Tool. In P. Barker & S. Rebelsky (Eds.), Proceedings of ED-MEDIA 2002--World Conference on Educational Multimedia, Hypermedia & Telecommunications (pp. 918-919). Denver, Colorado, USA: Association for the Advancement of Computing in Education (AACE). Retrieved May 29, 2023 from https://www.learntechlib.org/primary/p/10281/.
Keywords
References
View References & Citations Map
Children Now. (2000), Girls and Gaming,at http://www.childrennow.org/media/video- Games/video- games - girls.pdf.
Fairchild, H.H. (1984). Creating, producing and evaluating prosocial TV. Journal of Educational Television, 10(3), 161-183.
Mouza, C., Kaplan, D., & Espinet, I. (2000). A Web-based Model for Online Collaboration between Distance Learning and Campus Students. Proceedings of the World Conference on the WWW and the Internet. San Antonio, TX.
Murray, J.P. (1984). Children and television violence. In J.P. Murray, & G. Salomon (Eds.), The future of children's television: Results of the Markle Foundation/Boys Town Conference. Boys Town, NE: Boys Town Center.
Kaplan, D.E., Espinet, I., Mouza, C., & Van Nest, C. (1999). Television & The Development of Youth online. Distance Learning Project (DLP), Teachers College, Columbia University.
Kazdin, A.E. (1997). Conduct disorder across the life span. In Luthar, J. Burack, D. Cicchetti, and J. Weisz (Eds.), Developmental psychopathology: Perspectives on adjustment, risk, and disorder (pp.248-272). New York: Cambridge University Press.
National Institute of Mental Health (1982). Television and Behavior: Ten years of scientific progress and implications for the eighties (vol.I), Summary Report. Washington DC: U.S. Government Printing Office.
Rehman, S.N., & Reilley, S.S. (1985). Music Videos: A new dimension of televised violence. The Pennsylvania Speech Communication Annual, 41, 61-64.
Rice, M.L., Huston, A.C., Truglio, R., & Wright, J.C. (1990) Words from Sesame Street: Learning Vocabulary while viewing. Developmental Psychology, 26, 421-428.
These references have been extracted automatically and may have some errors. Signed in users can suggest corrections to these mistakes.
Suggest Corrections to References