You are here: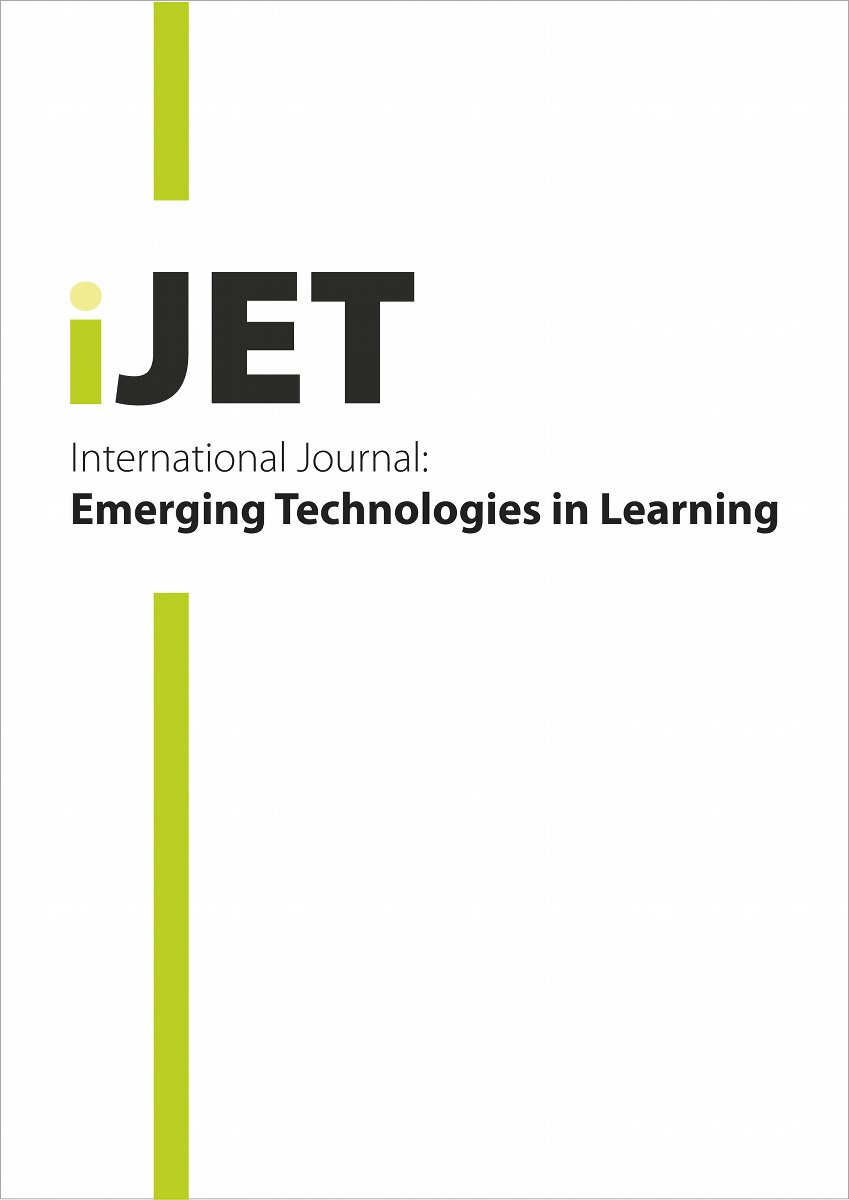 The Trade Fair: Introducing ESP Multimedia at a Technical University in Taiwan
ARTICLE
iJET Volume 3, Number 3, ISSN 1863-0383 Publisher: International Association of Online Engineering, Kassel, Germany
Abstract
This discussion provides an overview of steps in developing and assessing ESP multimedia courseware at a technical university in Taiwan. The courseware is designed to expand language skills that foster Chinese learners of English as they develop communicative skills for international business. Student evaluations of the prototype for its Trade Fair component suggests that it is useful for situating the learning process and simulating social cues, which in turn supports building the communicative skills needed for the kinds of interaction demanded by tourism, travel, hospitality, and similar areas of international business.
Citation
Tsai, S.C. & Davis, B. (2008). The Trade Fair: Introducing ESP Multimedia at a Technical University in Taiwan. International Journal of Emerging Technologies in Learning (iJET), 3(3), 45-55. Kassel, Germany: International Association of Online Engineering. Retrieved December 13, 2019 from https://www.learntechlib.org/p/45054/.
Keywords
References
View References & Citations Map
[1] Alessi, S.M. & Trollip, S.R. (2001). Multimedia for Learning: Methods and Development. Boston, Allyn and Bacon. [2] Andrews, R., C. Haythornwaite, Eds. (2007). [Annotated Table of Contents] Handbook of e-learning research. London: Sage. Online June 2007 at http://people.lis.uiuc.edu/%7Ehaythorn/books/toc_handbook.html

[3] Bacon, S.M., & Finnemann, M.D. (1992). Sex differences in selfreported beliefs about foreign-language learning and authentic oral and written input. Language Learning, 42 (4), 471–495.

[4] Belcher, D. (2004). Trends in teaching English for Specific Purposes. Annual Review of Applied Linguistics 24, 165-86.

[5] Belz, J. (2003). Identity, deficiency, and first language use in foreign language education. In: The sociolinguistics of foreignlanguage classrooms: Contributions of the native, the near-native, and the non-native speaker, ed. C. Blyth. Boston, Heinle, 209-248.

[6] Blin, F. (2004). CALL and the development of learner autonomy: Towards an activity-theoretical perspective. ReCALL 16, 377-395.

[7] Blue, G.M. & Harun, M. (2003). Hospitality language as a professional skill. English for Specific Purposes 22, 73–91.

[8] Chen, C-F. (2006) [Blogs: course link in] Emily's English Learning Web. Available online July 2006 at http://www2.nkfust.edu.tw/~emchen/CALL/student_blog.htm.

[12] Clark, R. & Mayer, R. (2003). E-learning and the science of instruction: Proven guidelines for consumers and designers of multimedia learning. San Francisco: Pfeiffer for John Wiley& Sons, Inc. [13] Cobb,T. Web Vocabprofile [accessed August, 2006 from http://www.lextutor.ca/vp/ ], an adaptation of Heatley & Nation's

[14] Dudley-Evans, T., & St John, M. (1998). Developments in ESP: A multi-disciplinary approach. Cambridge: Cambridge University Press.

[15] Eckert, P. & Wenger, E. (1994). From school to work: an apprenticeship in institutional identity. Learning and Identity Series, Institute for Research on Learning, Palo Alto, California. Retrieved August 2006 htttp:// www.stanford.edu/~eckert/csofp.html.

[16] Ehrman, M.E., & Oxford, R L. (1989). Effects of gender differences, career choice, and psychological type on adult language learning strategies. The Modern Language Journal, 73(1), 1-13.

[17] Fan, Y-G. (1993). Listening: problems and solutions. Forum: English Teaching 31, 16-19.

[18] Gardner, R.C., & Lambert, W.E. (1972). Attitudes and motivation in second language learning. Rowley, MA: Newbury House Publishers.

[19] Godwin-Jones, R. (2005). Skype and podcasting: Disruptive technologies for language learning. Language Learning and Technology 9, 9-12. Available online July 2006 at http://llt.msu.edu/vol9num3/emerging/default.html.

[20] Gruba, P. (2006). Playing the videotext: a media literacy perspective on video-mediated L2 listening. Language Learning and Technology 10, 77-92. Available online July 2007 at http://llt.msu.edu/vol10num2/gruba/. [21] Heatley, A. And Nation, P. (1994). Range. Victoria University of Wellington, NZ. [Computer program,

[24] Jin, L. & Cortazzi, M. (2006). Changing practices in Chinese cultures of learning. Language, Culture and Curriculum, 19, 5-20.

[25] Ku, H.Y., Pan, C.C., Tsai, M.H., Tao, Y. & Cornell, R. (2003). The impact of instructional technology interventions on Asian pedagogy. Educational Technology Research and Development 52, 88-92.

[26] Lai, C.Y. (2005). A study on applied English department students' needs for taking English for specific purposes courses and students' perceptions of an effective ESP teacher. Master dissertation, Southern Taiwan University of Technology, unpublished.

[27] Li, X.P. (2004). An analysis of Chinese EFL learners' beliefs about the role of rote learning in vocabulary learning strategies. PhD dissertation, University of Sunderland.

[32] Nyikos, M. (1990). Gender-related differences in adult language learning: Socialization and memory factors. The Modern Language Journal, 74(3), 273-287.

[33] O'Malley, J.M. & Chamot, A. (1990). Learning strategies in second language acquisition. Cambridge: Cambridge University Press. 54 http://www.i-jet.org

[35] Oxford, R.L., & Nyikos, M. (1989). Variables affecting choice of language learning strategies by university students. The Modern Language Journal, 73, 291-300.

[36] Raby, F. (2007). A triangular approach to motivation in Computer Assisted Autonomous Language Learning (CAALL). ReCALL 19, 181-201.

[37] Rogerson-Revell, P. (2007). Research note: Using English for international business: A European case study. English for Specific Purposes, 26(1), 103-120.

[38] Savignon, S. & Wang, C. (2003). Communicative language teaching in EFL contexts: Learner attitudes and perceptions. International Review of Applied Linguistics 41 (2003), 223–249.

[39] Sheorey, R. (1999). An examination of language learning strategy use in the setting of an indigenized variety of English. System, 27(1), 173-190.

[42] Stvan, L. (2005). Inferring new vocabulary using online texts. Computers in the Schools 22: 85-96.

[43] Sung, Y.T., Chang, K.E and Hou, H.T (2005). TechnologyInstruction Integration: Learning from America's Experience and Reflecting on Taiwan's Development (Chinese title). Journal of Education Research 51 (1), 31-62.

[44] Tough, A. (1982). International Change, Chicago: Follett.

[45] Tsai, S.C. (2005). Courseware Development for English for Specific Purposes (ESP). Taipei: Crane Publishing.

[46] Tsai, S.C & Lee, J. (2005). Study on developing a multimedia digital material for tourism English. Proceedings of the Fifth IEEE International Conference on Advanced Learning Technologies (ICALT'05), 1012-1016.

[47] Tschirner, E. (2001). Language acquisition in the classroom: the role of digital video. Computer Assisted Language Learning 14, 305-19.

[48] Watts, N. (1997). A learner-based design model for multimedia language learning. System 25, 1-8.

[49] Yi, C.C. (1994). Correlation Study between Using Frequency of Reading Strategy and Reading Level (Chinese Title). Proceedings of the 11th International Conference on English Teaching and Learning in the Republic of China, 165-192.
These references have been extracted automatically and may have some errors. Signed in users can suggest corrections to these mistakes.
Suggest Corrections to References