You are here: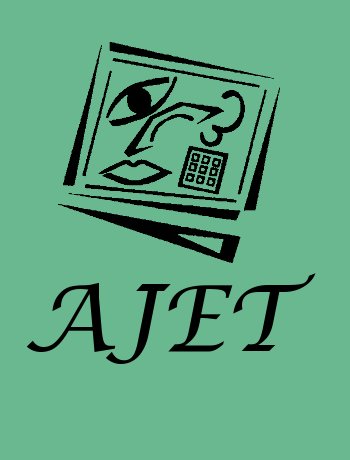 Towards motivation-based adaptation of difficulty in e-learning programs
ARTICLE
Australasian Journal of Educational Technology Volume 28, Number 7, ISSN 0814-673X Publisher: Australasian Society for Computers in Learning in Tertiary Education
Abstract
The objective of this study was to investigate if an e-learning environment may use measurements of the user's current motivation to adapt the level of task difficulty for more effective learning. In the reported study, motivation-based adaptation was applied randomly to collect a wide range of data for different adaptations in a variety of motivational states. This data was then utilised to extract rules for an adequate motivation-based adaptation to maximise expected learning success. A learning classifier system was used for the data analysis, generating rules for suitable and unsuitable adaptations based on current user motivation data. We extracted a set of twelve rules which suggest particular adaptation strategies based on real-world data. These rules could generally be embedded into existing psychological theories, namely the Zone of Proximal Development and the Yerkes-Dodson Law. In future research, we intend to evaluate these rules on further studies and develop concrete sets of adaptation strategies based on user motivation measurements.
Citation
Endler, A., Rey, G., Butz, M., Rey, #. & Butz, M. (2012). Towards motivation-based adaptation of difficulty in e-learning programs. Australasian Journal of Educational Technology, 28(7),. Australasian Society for Computers in Learning in Tertiary Education. Retrieved June 26, 2019 from https://www.learntechlib.org/p/44187/.
References
View References & Citations Map
Astleitner, H. & Koller, M. (2006). An aptitude-treatment-interaction-approach on motivation and student's self-regulated multimedia-based learning. Interactive Educational Multimedia, 13, 11-23. Http://www.raco.cat/index.php/iem/article/viewFile/205273/273808

Broadhurst, P.L. (1957). The interaction of task difficulty and emotion: The Yerkes-Dodson Law revived. Acta Psychologica, 16, 321-338. Http://dx.doi.org/10.1016/0001-6918(59)90105-2

Butz, M.V. (2006). Rule-based evolutionary online learning systems. Heidelberg: Springer.

Chen, C.-M., Lee, H.-M. & Chen, Y.-H. (2005). Personalized e-learning system using item response theory. Computers& Education, 44(3), 237-255.

Endler, A., Butz, M.V. & Rey, G.D. (2011). Extracting adaptation strategies for e-learning programs with XCS. In GECCO '11: Proceedings of the 13th annual conference companion on Genetic and Evolutionary Computation, pp.743-746. New York: ACM.

Kalyuga, S. (2007). Expertise reversal effect and its implications for learner-tailored instruction. Educational Psychology Review, 19(4), 509-539.

Kalyuga, S., Ayres, P., Chandler, P. & Sweller, J. (2003). The expertise reversal effect. Educational Psychologist, 38(1), 23-31.

Keeley, J., Zayac, R. & Correia, C. (2008). Curvilinear relationships between statistics anxiety and performance among undergraduate students: Evidence for optimal anxiety. Statistics Education Research Journal, 7(1), 4-15.

Keller, J.M (2006). What is motivational design? Florida: Florida State University. Http://www.arcsmodel.com/pdf/Motivational%20Design%20Rev%20060620.pdf

Kim, K.-J. & Frick, T.W. (2011). Changes in student motivation during online learning. Journal of Educational Computing Research, 44(1), 1-23. Http://dx.doi.org/10.2190/EC.44.1.a

Heller, K.A. & Perleth, C. (2000). KFT 4-12+R Kognitiver Fähigkeitstest für 4. Bis 12 Klassen, Revision. Göttingen: Hogrefe.

Holland, J.H. (1975). Adaptation in natural and artificial systems. Ann Arbor, MI: University of Michigan Press.

Martens, R.L., Gulikers, J. & Bastiaens, T. (2004). The impact of intrinsic motivation on elearning in authentic computer tasks. Journal of Computer Assisted Learning, 20, 368-376.
Rey, G.D. & Buchwald, F. (2011). The expertise reversal effect: Cognitive load and motivational explanations. Journal of Experimental Psychology: Applied, 17, 33-48.
Sarrafzadeh, A., Alexander, S., Dadgostar, F., Fan, C. & Bigdeli, A. (2008). "How do you know that I don't understand?" A look at the future of intelligent tutoring systems. Computers in Human Behavior, 24, 1342-1363.

Schiefele, U., Krapp, A. & Winteler, A. (1992). Interest as a predictor of academic achievement: A meta-analysis of research. In K.A. Renninger, S. Hidi & A. Krapp (Eds.), The role of interest in learning and development. (pp. 183-212) Hillsdale, NJ: Erlbaum.

Shute, V. & Towle, B. (2003). Adaptive e-learning. Educational Psychologist, 38(2), 105-114.

De Vicente, A. (2003). Towards tutoring systems that detect students' motivation: An investigation. PhD thesis, School of Informatics, University of Edinburgh, UK. Http://www.iac.es/galeria/angelv/papers/thesis.pdf.gz

Vygotski, L.S. (1963). Learning and mental development at school age. In B. Simon& J. Simon (Eds.), Educational psychology in the USSR. (pp. 21-34). London: Routledge & Kegan Paul.

Wilson, S.W. (1995). Classifier fitness based in accuracy. Evolutionary Computation, 3(2), 149-175.
These references have been extracted automatically and may have some errors. Signed in users can suggest corrections to these mistakes.
Suggest Corrections to References