You are here: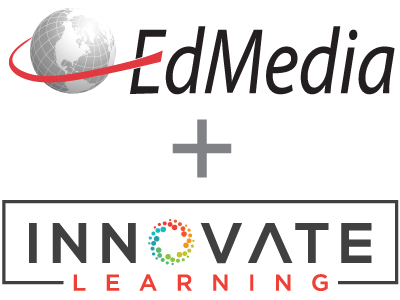 Selecting CMC Systems for EFL Instruction: Can Standard Social Media Platforms Succeed?
PROCEEDINGS
Michael Marek, Wayne State College, United States ; Pin-hsiang Natalie Wu, Chien-kuo Technology University, Taiwan
EdMedia + Innovate Learning, in Denver, Colorado, USA ISBN 978-1-880094-95-2 Publisher: Association for the Advancement of Computing in Education (AACE), Waynesville, NC
Abstract
This conceptual paper discusses the use of standard social media sites, such as Facebook, as Computer Mediated Communication (CMC) platforms for instruction of English as a Foreign Language (EFL). The central question in this paper is to determine whether standard social media websites can serve as satisfactorily as custom-designed CMC packages from the perspective of Constructivism and contemporary theories about language learning motivation. The authors will present a case in favor of standard social media platforms as a satisfactory alternative to to custom-designed CMC platforms. The authors hope that this theory-based analysis helps to clarify criteria by which CMC platforms are evaluated, and informs teachers and academic programs about the viability of standard social media platforms, such as Facebook, as CMC tools for EFL instruction.
Citation
Marek, M. & Wu, P.h.N. (2012). Selecting CMC Systems for EFL Instruction: Can Standard Social Media Platforms Succeed?. In T. Amiel & B. Wilson (Eds.), Proceedings of EdMedia 2012--World Conference on Educational Media and Technology (pp. 967-972). Denver, Colorado, USA: Association for the Advancement of Computing in Education (AACE). Retrieved December 13, 2019 from https://www.learntechlib.org/primary/p/40871/.
Keywords
References
View References & Citations Map
Barker, M.S., Barker, D.L., Bormann, N.F. & Neher, K.E. (2013). Social Media Marketing: A Strategic Approach. Independence, KY: South-Western Cengage Learning.
Butler, K., & Lumpe, A. (2008). Student Use of Scaffolding Software: Relationships with Motivation and Conceptual Understanding. Journal of Science Education& Technology, 17(5), 427-436.
Dantas, A., & Kemm, R. (2008). A blended approach to active learning in a physiology laboratory-based subject facilitated by an e-learning component. Advances in Physiology Education, 32, 65-75.
Gardner, R.C. (2001). Integrative motivation: Past, present and future. Retrieved February 05, 2006, from http://publish.uwo.ca/~gardner/GardnerPublicLecture1.pdf
Garrett, N. (2009). Computer-assisted language learning trends and issues revisited: integrating innovation. The Modern Language Journal 93(1), 719-739.
Göbel, K. & Helmke, A. (2010). Intercultural learning in English as foreign language instruction: The importance of teachers' intercultural experience and the usefulness of precise instructional directives. Teaching and Teacher Education 26, 1571-1582.
Kormos, J., & Csizér, K. (2008). Age-related differences in the motivation of learning English as aForeign Language: Attitudes, selves, and motivated learning behavior. Language Learning, 58(2), 327-355.
Lamb, M. (2004). Integrative motivation in a globalizing world. System, 32, 3-19.
Malott, C.S. (2011). Critical Pedagogy and Cognition: An Introduction to a Postformal Educational. Springer
Marek, M.W. & Wu. N.P. (2011). Literature as an organic language learning tool. Available from the ERIC Document Reproduction Service at: http://www.eric.ed.gov/ERICWebPortal/detail?accno=ED529721
Miyazoe, T. & Anderson, T. (2010). Learning outcomes and students' perceptions of online writing: Simultaneous implementation of a forum, blog, and wiki in an EFL blended learning setting. System, 38(2), 185-199.
Ortega, L. (2009). Interaction and attention to form in L2 text-based computer-mediated communication. In A. Mackey& C. Polio (Eds.), Multiple perspectives on interaction (pp. 226-253). New York, NY: Routledge.
Ozman, H.A. & Craver, S.M. (2007). Philosophical Foundations of Education (8th Ed.). Prentice Hall: Upper Saddle River, NJ.
Phillips, N., & Lindsay, G. (2006). Motivation in gifted students. High Ability Studies, 17(1), 57-73.
Sakai, H. & Kikuchi, K. (2009). An analysis of demotivators in the EFL classroom. System, 37, 57-69.
Sengupta, S. (2001). Exchanging ideas with peers in network-based classrooms: An aid or a pain? Language Learning& Technology, 5(1), 103-143.
Siberry, L. And Kearns, H. (2005). An intercultural approach challenging issues in Northern Ireland teacher education. European Journal of Teacher Education, 28(3), 259-266.
Sullivan, J.H. (2006). The importance of program evaluation in collegiate foreign language programs. The Modern Language Journal, 90, 590-593.
Wang, F.X. (2008). Motivation and English achievement: An exploratory and confirmatory factor analysis of a new measure for Chinese students of English learning. North American Journal of Psychology, 10(3), 633-646.
Wiebe, G. & Kabata, K. (2010). Students' and instructors' attitudes toward the use of CALL in foreign language teaching and learning. Computer Assisted Language Learning, 23(3), 221-234.
Wu, W.V. (2006). EFL optimal learning environment: perspectives of faculty and students in a Taiwanese
Wu, P.N. & Marek, M.W. (2009). Using distance technology to provide cultural information from a native
These references have been extracted automatically and may have some errors. Signed in users can suggest corrections to these mistakes.
Suggest Corrections to References