You are here: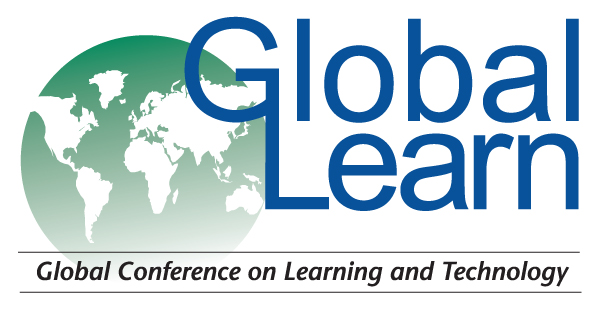 Hybrid Filtering for a Mobile Knowledge Forum
PROCEEDINGS
Fu-Hsiang Wei, Yih-Ruey Juang, Department of Information Management, Jinwen University of Science and Technology, Taiwan, Taiwan
Global Learn, in Penang, Malaysia ISBN 978-1-880094-79-2 Publisher: Association for the Advancement of Computing in Education (AACE)
Abstract
Most web forums simply support text-based environment and appear same contents for all students without considering their individual learning status, which are not applicable to mobile learning. Developing a mobile discussion forum for learners by mobile phones equipped with voice/text when studying related activities anytime and anywhere is crucial to facilitating knowledge sharing. However, the form factors of mobile phones, such as limited screen and input, strongly impact on the accessibility of text and voice. To address the usability problem, tailoring content to user's individual interest has the potential to significantly reduce the amount and cost of data transmitted. Thus, the personalization will therefore be of paramount importance for ubiquitous information access applications. The work provides students with personalized view of mobile knowledge forum according to preference-based mechanism, short-term rule-based filtering and long-term item-based collaborative filtering which based on student model derived from web portfolio assessments.
Citation
Wei, F.H. & Juang, Y.R. (2010). Hybrid Filtering for a Mobile Knowledge Forum. In Z. Abas, I. Jung & J. Luca (Eds.), Proceedings of Global Learn Asia Pacific 2010--Global Conference on Learning and Technology (pp. 4156-4161). Penang, Malaysia: Association for the Advancement of Computing in Education (AACE). Retrieved December 15, 2019 from https://www.learntechlib.org/primary/p/34513/.
Keywords
References
View References & Citations Map
Billsus D., Pazzani M.J., Chen J. (2000). A learning agent for wireless news access. Intelligent User Interfaces, pp. 33-36
Bonnet, M.(2002). Personalization of web services: opportunities and challenges. Ariadne, Issue 28, June.-4160-http://www.ariadne.ac.uk/issue28/personalization/
Chen G.D., Liu C.C., Ou K.L., and Lin M.S. (2000). Web learning portfolio: a tool for supporting performance awareness, Innovation in Education and Training International, Vol. 38(1), pp. 19-30.
Dey A.K., Catledge L.D., Abowd G.D., and Potts C. (1997). Developing voice-only applications in the absence of speech
Tasso C., Rossi P.G., Virgili C., and Morandini A. (2004). Content-based personalization for asynchronous communication tools: the ifForum system. International Conference on Adaptive Hypermedia and Adaptive Web-Based Systems, pp. 324-330.
Wei, F.H., Chen, G.D., Chao, P.Y. & Chang, C.W. (2005). A ubiquitous discussion forum: Introducing mobile phones and voice discussion into a web discussion
These references have been extracted automatically and may have some errors. Signed in users can suggest corrections to these mistakes.
Suggest Corrections to References