You are here: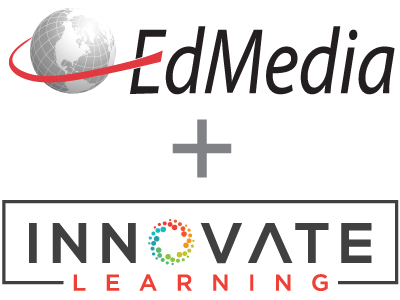 Design for the Online Classroom: A piece of P.I.E.
PROCEEDINGS
EdMedia + Innovate Learning, in Vienna, Austria ISBN 978-1-880094-65-5 Publisher: Association for the Advancement of Computing in Education (AACE), Waynesville, NC
Abstract
This paper discusses the importance of student course design for the Distance Learning (DL) classroom. The authors examine the history of DL and strategies for designing the online classroom including content, structure and the user interface. A learning/student centered model, "Preparation, Interaction and Evaluation" (PIE) is presented. The authors examine the integration of technology, content, pedagogy and online delivery as it affects the student learning experience. One institution's process and model for creating interactive-rich learning environments is presented. The model and process may be used as a template for institutions wanting to improve their course development practices and online classroom quality.
Citation
Nastanski, M. & Colaric, S. (2008). Design for the Online Classroom: A piece of P.I.E. In J. Luca & E. Weippl (Eds.), Proceedings of ED-MEDIA 2008--World Conference on Educational Multimedia, Hypermedia & Telecommunications (pp. 6023-6030). Vienna, Austria: Association for the Advancement of Computing in Education (AACE). Retrieved December 15, 2019 from https://www.learntechlib.org/primary/p/29217/.
Keywords
References
View References & Citations Map
Beaudoin, M. (1990). The instructor's changing role in distance education. The American Journal of Distance Education, 4(2), 21-30.
Berge, Z. (2001). Characteristics of online teaching in post-secondary, formal education. Educational Technology Magazine, 37(3), 35-47.
Brigham, D. (1992). Factors affecting the development of distance education courses. Distance Education, 13(2), 169-189.
Carr, S. (2000, February 11). As distance education comes of age, the challenge is keeping the students. Chronicle of Higher Education, P. A39.
Carr-Chellman, A. & Duchastel, P. (2000). The ideal online course. British Journal of Educational Technology, 31(3), 229-241.
Dzakiria, H. (2005). The role of learning support in open and distance learning: learners' experiences and perspectives. The Turkish Online Journal of Distance Education 62: 16 pages. ERIC, ED 490368.
Hamid, A.A. (2001). E-Learning: Is it the "E" or the learning that matters? Internet and Higher Education, 4(3-4), 311-16.
Islam, K.A. (2002). Is e-learning floundering? e-Learning, 3, 22-26.
Keller, J.M. (1997). Strategies for stimulating the motivation to learn. Performance and Instruction, 26(8), 1-7.
Moore, M.G. (1996). Tips for the manager setting up a distance education program. The American Journal of Distance Education, 10(1), 1-5.
Moore, M.G. (1997). Quality in distance education: Four cases. The American Journal of Distance Education, 11(3), 1-7.
Moore, M.G. And Kearsley, G. (1996). Distance education: A systems view. University Park, PA: The Pennsylvania State University.
Muilenburg, L.Y. & Berge, Z.L. (2005, May). Student barriers to online learning: A factor analytic study. Distance Education: An International Journal, 26(1) 29-48.
O'Lawrence, H. (2006). The influences of distance learning on adult learners. Techniques 81 (5).
Phipps, R., & Merisotis, J. (1999). What's the difference? A review of contemporary research on the effectiveness of distance learning in higher education. A Report from The Institute for Higher Education Policy, April 1999. Retrieved April 15, 199 from the WorldWide Web: http://www.ihep.com/PUB.htm
Porter, J. (2007). A booming business in MBA coaches. New York: The McGraw-Hill. Prewitt, Timothy. (1998). The development of distance learning delivery systems. Higher Education in Europe XXIII (2) 187-94.
Trotter, A. (2004). Online education. Education Week 24 (13): 16.
Willis, B. (1994). Distance education: Strategies and tools. Englewood Cliffs, NJ: Educational Technology Publications.
Wolcott, L. (1993). Faculty planning for distance education. The American Journal of Distance Education, 7(4), 26-35.
Zhang, D., and Lina Zhon. (2003). Enhancing e-Learning with interactive multimedia. Information Resources Management Journal, 16(4), 1-11.
These references have been extracted automatically and may have some errors. Signed in users can suggest corrections to these mistakes.
Suggest Corrections to References