You are here: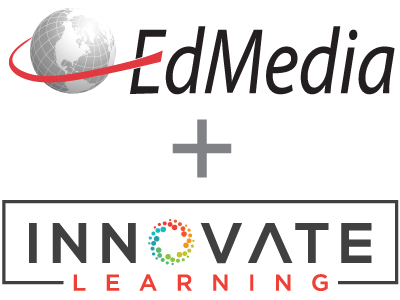 The 3D Humanoid Emotions in Interactive Learning Environments for People with Autism
PROCEEDINGS
Yufang Cheng, National Changhua University of Education, Taiwan ; Yulei Fan, Computing Science, Middlesex University, London,, United Kingdom
EdMedia + Innovate Learning, in Vienna, Austria ISBN 978-1-880094-65-5 Publisher: Association for the Advancement of Computing in Education (AACE), Waynesville, NC
Abstract
Children with autism are frequently noted for their impairment of lacking facial expression in their social interaction. In this study, it examined how young people with autism understand the expressive 3D humanoid characters with facial expression within the context of a Collaborative Virtual Environment (CVE) technology. The developed 3D facial expressions were designed in the simulated CVE system. An empirical study of 10 people with autism in York and Leeds using the simulated CVE system with 3D facial expressions has been carried out. The findings indicate that the participants were able to recognise and operate the assistive tool of 3D virtual characters with emotions for expressing their feelings via the simulated CVE system; and able to infer other's emotions. The result was surprisin
Citation
Cheng, Y. & Fan, Y. (2008). The 3D Humanoid Emotions in Interactive Learning Environments for People with Autism. In J. Luca & E. Weippl (Eds.), Proceedings of ED-MEDIA 2008--World Conference on Educational Multimedia, Hypermedia & Telecommunications (pp. 5162-5170). Vienna, Austria: Association for the Advancement of Computing in Education (AACE). Retrieved November 18, 2019 from https://www.learntechlib.org/primary/p/29090/.
Keywords
References
View References & Citations Map
Aarons, M. And Gittens, T. (1999). The handbook of autism: a guide for parents and professionals. 2nd ed. London: Routledge.
Balconi, M. & Carrera, A (2007). Emotional representation in facial expression and script-a comparison between normal and autistic children, Research in developmental disabilities, 28, 409-422
Baron-Cohen, S. (1995). Mindblindness: An Essay on Autism and Theory of Mind. Cambridge: MIT Press.
Bernard-Opitz, V., Sruram, N., & Nakhoda-Sapuan, S. (2001). Enhancing Social Problem Solving in Children with
Castelli, F. (2005). Understanding emotions from standardized facial expressions in autism and normal development, Autism; 9(4), 428-449.
Howlin, P. (1998). Children with Autism and Asperger Syndrome, A guide for practitioners and carers, John Wiley and Sons Ltd. Press.
Jordan, R. (2002). Autistic spectrum disorders in the early years: a guide for practitioners, Lichfield
Joseph, R.M. & Tanaka, J. (2003). Holistic and Part-Based Face Recognition in Children with Autism, Journal of Child Psychology and Psychiatry 44: 529–42.
Linder, J.L., & Rosen, L.A. (2006). Decoding of emotion through facial expression, prosody and verbal content in children and adolescent with asperser's syndrome, Journal of Autism Development Disorder, 36,769–777.
Loveland, K.A., Tunali-Kotoski, B., Pearson, D.A., Brelsford, K.A., Ortegon, J., & Chen, R. (1994), Imitation and expression of facial affect in autism. Development and Psychopathology, 6, 433-444.
Mavropoulou, S. (2001). Autistic children's mental states at school and home: An empirical investigation. In
Moore, M. & Calvert, S. (2000). Vocabulary acquisition for children with autism: Teacher or computer instruction, Journal of Autism and Developmental Disorders, 30(4), 359–362.
Parsons, S. And Mitchell, P. (2002). The potential of virtual reality in social skills training for people with autistic spectrum disorders. Journal of Intellectual Disability Research, 46(5), 430-443.
Silver, M. (2000). Can people with autistic spectrum disorders be taught emotional understanding? The
These references have been extracted automatically and may have some errors. Signed in users can suggest corrections to these mistakes.
Suggest Corrections to References