You are here: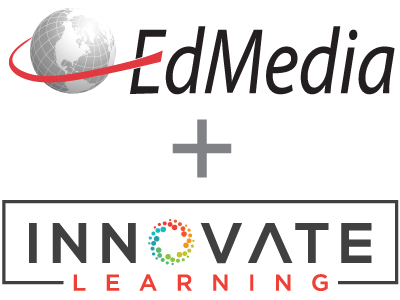 The Influence of SGRs on Self, Peer, and Instructor Evaluation in Higher Education
PROCEEDINGS
EdMedia + Innovate Learning, in Vienna, Austria ISBN 978-1-880094-65-5 Publisher: Association for the Advancement of Computing in Education (AACE), Waynesville, NC
Abstract
This research has three purposes: The first is to verify whether SGRs(Student-Generated Rubrics) are effective for learner achievement in higher education or not. The second is to analyze the agreements between an instructor's evaluations and peer group assessments with SGRs in a real classroom situation. The final purpose is to propose the possibility of students evaluating themselves more objectively with SGRs. It appears that rubrics are effective tools to improve learner achievement in adult education and to promote the agreement between the instructor's and peer's evaluations, even though learners do not develop SGRs. In addition, it appears that most students are not very accurate self-assessors, and they often overestimate themselves. This study can be helpful for novice instructors, especially those who try to assess their students more fairly, to develop the SGRs as an evaluation tool appropriated to their own situations, and to give more reliable feedback to their students.
Citation
Hong, S. & Park, M. (2008). The Influence of SGRs on Self, Peer, and Instructor Evaluation in Higher Education. In J. Luca & E. Weippl (Eds.), Proceedings of ED-MEDIA 2008--World Conference on Educational Multimedia, Hypermedia & Telecommunications (pp. 3156-3163). Vienna, Austria: Association for the Advancement of Computing in Education (AACE). Retrieved August 24, 2019 from https://www.learntechlib.org/primary/p/28821/.
Keywords
References
View References & Citations Map
Ainsworth, L. & Christinson, J. (1998). Student-Generated Rubrics: An Assessment Model to Help All Students
Arter, J.A. & McTighe, J. (2001). Scoring Rubrics in the Classroom: Using Performance Criteria for Assessing and Improving Student Performance. Calif. : Corwin Press.
Baek, S.G. (2002). Performance Evaluation: Theoretical Approach. Seoul: Educational Science Press. Dunbar, N.E. Brooks, C.E. & Kubicka-Miller, T. (2006). Oral Communication Skills in Higher Education: Using a Performance-Based Evaluation Rubric to Assess Communication Skills. Innovative Higher Education, 21(2). 115~128.
Glass, K.T. (2005). Curriculum design for writing instruction: creating standards-based lesson plans and rubrics. Calif. : Corwin Press.
Greguras, G.J., Robie, C. & Born, M.P. (2001). Applying the Social Relations Model to Self and Peer Evaluations. Journal of Management Development, 20(6). 508-525.
Han, J.Y. (2004). Influence of Student-Generated Rubrics on Learning Process and Academic Achievement in
Han, J.Y. (2006). The Influence of Student-Generated Rubrics on Reliability of Grade Result in Technology Education Assessment. The Journal of Vocational Educational Research, 25(3). 87~110.
Lorraine, A.L. (1994). Peer, Self and Tutor Assessment: Relative Reliabilities. Studies in Higher Education, 19(1). 69~75.
Luft, J.A. (1999). Rubrics: Design and Use in Science Teacher Education. Journal of Science Teacher Education, 10(2). 107~121.
Lundberg, R. (1997). Student-Generated Assessment. The Science Teacher, 64(1). 50~53.
Mertler, C.A. (2001). Designing scoring rubrics for your classroom. Practical Assessment, Research& Evaluation, 7(25). Retrieved July 8, 2005 from http://PAREonline.net/getvn.asp?v=7 & N=25.
Olina, Z. & Sullivan, H.J. (2004). Student Self-Evaluation, Teacher Evaluation, and Learner Performance. Educational Technology Research and Development, 52(3). 5~22.
Skillings, M.J. & Ferrell, R. (2000). Student-Generated Rubrics: Bringing Students into the Assessment Process. The Reading Teacher, 53(6). 452~458.
Stiggins, R.J. (1994). Student-Centered Classroom Assessment, New York: Macmillan Publishing Company.
Taggart, G.L. & Wood, M. (2001). Rubrics: ACross-Curricular Approach to Assessment. In Taggart, G.L., Phifer, S.J. Nixon, J.A. & Wood, M. Ed. (2001). Rubrics: A Handbook for Construction and Use. The Scarecrow Press, Inc.
Topping, K. (1998). Peer Assessment between Students in Colleges and Universities, Review of Educational Research, 68(3). 249-276.
These references have been extracted automatically and may have some errors. Signed in users can suggest corrections to these mistakes.
Suggest Corrections to References