You are here: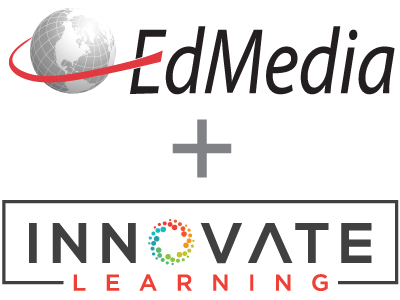 A RIA-Based Collaborative Learning System for E-Learning 2.0
PROCEEDINGS
EdMedia + Innovate Learning, in Vienna, Austria ISBN 978-1-880094-65-5 Publisher: Association for the Advancement of Computing in Education (AACE), Waynesville, NC
Abstract
This study is concerned with the development of a Rich Internet Collaborative Learning System (RICLS) based on Web 2.0 and RIA technology. This system integrates video conference, discussion forum, electronic whiteboard, interactive games, blog, and wiki, to form a convenient collaborative learning environment. The usability of RICLS is like the desktop software. Experimental results show the feasibility of the system.
Citation
Liao, C.J. & Sun, C.C. (2008). A RIA-Based Collaborative Learning System for E-Learning 2.0. In J. Luca & E. Weippl (Eds.), Proceedings of ED-MEDIA 2008--World Conference on Educational Multimedia, Hypermedia & Telecommunications (pp. 1935-1940). Vienna, Austria: Association for the Advancement of Computing in Education (AACE). Retrieved December 15, 2019 from https://www.learntechlib.org/primary/p/28640/.
Keywords
References
View References & Citations Map
Barros, B., Verdejo, M.F., Read, T. & Mizoguchi. R. (2002), Applications of a Collaborative Learning
Comai, S., Preciado, J.C., Linaje, M., Morales, R. & Sánchez, F. (2007), An e-Learning Collaborative RIA Environment for Web Application Modeling and Code Generation, Proceedings of 18th International Conference Database and Expert Systems Applications (DEXA '07), Sep. 3-7, (pp. 638-642). Regensburg,
Fucks-Kittowski, F., Köhler, A. & Fuhr, D. (2004), Roughing up Processes the wiki Way– Knowledge Communities in the Context of Work and Learning Processes, Proceedings of I-Know'04, June 30-July 2, (pp. 484-493). Graz, Austria.
Kanselaar, G., Erkens, G., Jaspers, J. & Schijf, H. (2001), Computer Supported Collaborative Learning, Teaching and Teacher Education, 17(1), (pp. 123-129).
Karrer, T. (2006), eLearning Technology: What is eLearning 2.0?. Http://elearningtech.blogspot.com/2006/02/what-is-elearning-20.html
Lesser, B., Guilizzoni, G., Reinhardt, R., Lott, J., & Watkins, J. (2005), Programming Flash Communication Server, O'Reilly Press.
Lowyck, J. & Poysa, J. (2001), Design of Collaborative Learning Environments, Computer in Human Behavior, 17(5), (pp. 507-516).
Puntambekar, S. (2006), Analyzing Collaborative Interactions: Divergence, Shared Understanding and Construction of Knowledge, Computers& Education, 47(3), (pp. 332-351).
Roblyer, M.D. (2005), Integrating Educational Technology into Teaching, Fourth Edition, Prentice Hall.
Towes, K. (2002), Macromedia Flash Communication Server MX, Macromedia Press.
Vygotsky, L.S. (1978), Mind in Society: The Development of Higher Psychological Process, Cambridge MA: Harvard University Press.
Walczowski, L. & Ellis, M. (2007). A Learning Management Portal for E-Learning 2.0: a Teacher ' s and Developer ' s Perspective. In G. Richards (Ed.), Proceedings of World Conference on E-Learning inCorporate, Government, Healthcare, and Higher Education 2007 (pp. 7424-7429). Quebec City, Canada.
Access Grid (2007), http://www.accessgrid.org/
Adobe AIR (2008), Adobe Integrated Runtime, http://www.adobe.com/products/air/
BuddySpace (2007), http://www.buddyspace.org/
Compendium (2007), http://www.compendiuminstitute.org/
Meeting and Replay (2007), http://www.memetic-vre.net/software/MeetingReplay/
Wikipedia (2007), http://en.wikipedia.org/
These references have been extracted automatically and may have some errors. Signed in users can suggest corrections to these mistakes.
Suggest Corrections to References