You are here: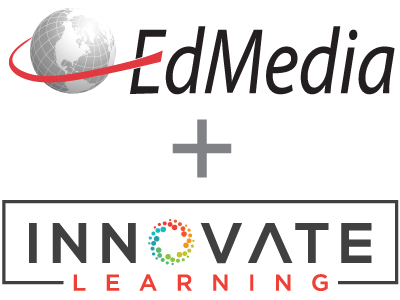 The "Smart Classroom": What about instructors' perceptions?
PROCEEDINGS
EdMedia + Innovate Learning, in Vancouver, Canada ISBN 978-1-880094-62-4 Publisher: Association for the Advancement of Computing in Education (AACE), Waynesville, NC
Abstract
This study investigated how ten selected instructors from the Middle East Technical University perceive teaching in smart classroom. Instructors who experienced teaching in smart classroom for a seminar or lecture were interviewed using structured interview. One of the interviewees had no teaching experience in smart classroom, but took part in most of the seminars conducted in smart classrooms as a coordinator. Therefore he was also interviewed in order to get a non-academic view on the functioning and process of smart classroom. All of the interviews focused on the respondents' perceptions towards smart classroom in terms of features, technical support, differences in classroom management and instructional materials compared to a conventional classroom, the technical and pedagogical skills needed by instructors, course appropriateness and willingness to teach in smart classroom.
Citation
Akyol, Z., Simsek, H. & Ozden, M.Y. (2007). The "Smart Classroom": What about instructors' perceptions?. In C. Montgomerie & J. Seale (Eds.), Proceedings of ED-MEDIA 2007--World Conference on Educational Multimedia, Hypermedia & Telecommunications (pp. 1317-1325). Vancouver, Canada: Association for the Advancement of Computing in Education (AACE). Retrieved August 26, 2019 from https://www.learntechlib.org/primary/p/25547/.
Keywords
References
View References & Citations Map
Abowd, G.D., Atkeson, C.G., Brotherton, J., Enqvist, T., Gulley, P. & LeMon, J. (1998). Investigating the capture, integration and access problem of ubiquitous computing in an educational setting. In Proceedings of the 1998 conference on Human Factors in Computing Systems--CHI '98, 440-447.
Albirini, A. (2006). Teachers' attitudes toward information and communication technologies: the case of Syrian EFL teachers. Computers& Education. 47(4), 373-398.
Beynon, J. (1993). Technological Literacy: Where Do We All Go From Here? In Beynon, J. And Mackay, H., Computers into Classrooms More Questions than Answers, The Falmer Press, London, Washington D.C.
Cornu, B. (1994). New technologies: integration into education. In Watson, D., and Tinsley, D., Integrating Information Technology into Education, Chapman& Hall.
Cuban, L. (2001). Oversold & Underused Computers in the Classroom. Harvard University Press, Cambridge, Massachusetts London, England.
Donaldson, J.A. & Knupfer, N.N. (2002). Education, Learning, and Technology. In Rogers, P.L. (Eds), Designing Instruction for Technology-Enhanced Learning, Idea Group Publishing. Ch. 2, 19-49.
Franklin, D. & Hammond, K. (2001). The Intelligent Classroom: Providing Competent Assistance. In Agents'01, May 28-June 1.
Freeman, R.J. (2004). Cost-Effectiveness of the Intelligent Classroom for information systems Instruction. Journal of Information Technology Management, 15(1-2), 39-43.
Grineski, S. (1999). Questioning the Role of Technology in higher Education: Why is this the Road Less Traveled? The Internet and Higher Education, 2(1), 45 – 54.
Hatch, J.A. (2002). Doing Qualitative Research in Educational Settings. State University of New York Press, Albany, U.S.A.
Marshall, C. & Rossman, G.B. (1999). Designing Qualitative Research. Third Ed. Sage Publications, London, New Delhi.
Mehlinger, H.D., & Powers, S.M. (2002). Technology& Teacher Education: A guide for Educators and Policymakers. College Teaching Publishing.
Merriam, S.B. (1998). Qualitative Research and Case Study Applications in Educations. Jossey-Bass Publishers, San Fransisco.
OECD (2001). Learning to change: ICT in schools, Paris.
Sandholtz, J.H., & Reilly, B. (2004). Teachers, Not Technicians: Rethinking Technical Expectations for Teachers. Teacher College Record, 106(3), 487-512.
Sasha, A.B., Hay, K.E. & Duffy, T.M. (1998). Grounded constructions and how technology can help. TechTrends, March, 43(2), 15-23.
Sturgeon, J. (2005). High-Tech Classrooms. University Business, 8 (4), 68-72.
Volman, M. (2005). A variety of roles for a new type of teacher Educational technology and the teaching profession. Teaching and Teacher Education, 21, 15 – 31.
These references have been extracted automatically and may have some errors. Signed in users can suggest corrections to these mistakes.
Suggest Corrections to References