You are here: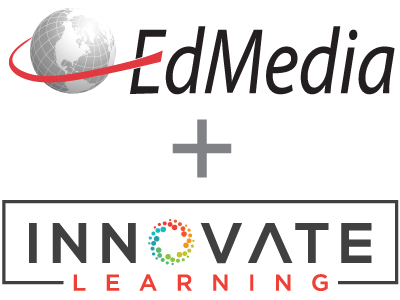 SketchUML: The Design of a Sketch-based Tool for UML Class Diagrams
PROCEEDINGS
Lin Qiu, State University of New York at Oswego, United States
EdMedia + Innovate Learning, in Vancouver, Canada ISBN 978-1-880094-62-4 Publisher: Association for the Advancement of Computing in Education (AACE), Waynesville, NC
Abstract
Abstract: In Software Engineering classes, students need to learn how to use Unified Modeling Language (UML) in the software design process. In this paper, we describe a sketch-based software tool called SketchUML that allows students to create UML class diagrams as naturally as they would on paper, but with the editing capability provided by software. We describe the design choices made in SketchUML for creating a flexible paper-like interface to facilitate students to engage in learning-by-doing design exercises. Results from a formative evaluation suggest that SketchUML is capable to help students easily create UML class diagrams in class.
Citation
Qiu, L. (2007). SketchUML: The Design of a Sketch-based Tool for UML Class Diagrams. In C. Montgomerie & J. Seale (Eds.), Proceedings of ED-MEDIA 2007--World Conference on Educational Multimedia, Hypermedia & Telecommunications (pp. 986-994). Vancouver, Canada: Association for the Advancement of Computing in Education (AACE). Retrieved December 5, 2020 from https://www.learntechlib.org/primary/p/25499/.
Keywords
References
View References & Citations Map
Alvarado, C (2000). A natural sketching environment: Bringing the computer into early stages of mechanical design. Master's thesis, Massachusetts Institute of Technology, 2000.
Alvarado, C. (2004) Sketch Recognition User Interfaces: Guidelines for Design and Development. In Proceedings of AAAI Fall Symposium on Intelligent Pen-based Interfaces, 2004.
Alvarado, C., and Lazzereschi, M. (2007) Properties of Real World Digital Logic Diagrams. Submitted to 1st International Workshop on Pen-based Learning Technologies.
Borland. (2006) http://www.borland.com/products/downloads/download_together.html
Gennari, L, Kara, L.B., & Stahovich, T.F. (2005) Combining geometry and domain knowledge to interpret hand-drawn diagrams. Computers and Graphics: Special Issue on Pen-Based User Interfaces, 2005. Goel., V. (1995). Sketches of Thought. MIT Press. Cambridge, Mass, 1995.
Gross, M.D. (1996). The electronic cocktail napkin-a computational environment for working with design diagrams. DesignS tud ies, 17:53¨C69.
Hammond, T., & Davis, R. (2002) Tahuti: A Geometrical Sketch Recognition System for UML Class Diagrams. In Proceedings of 2002 AAAI Spring Symposium on Sketch Understanding, 2002.
Landay, J.A., & Myers, B.A. (2001) Sketching Interfaces: Toward More Human Interface Design." IEEE Computer, vol. 34, no. 3, March 2001, pp. 56-64.
LaViola, J. (2005) Mathematical Sketching: A New Approach to Creating and Exploring Dynamic Illustrations, Ph.D. Dissertation, Brown University, Department of Computer Science, May 2005.
Stahovich, T. (1996). Sketchit: a sketch interpretation tool for conceptual mechanism design. Technical report, MIT AI Laboratory.
Tenneson, D. (2005) Technical report on the design and algorithms of chempad. Technical report, Brown University, 2005.
The Tablet UML Company. (2007) http://www.tabletuml.com/.
Ullman, D.G., Wood, S., and Craig, D. (1990). The importance of drawing in mechanical design process. Computer& Graphics, 14(2):263¨C274. Acknowledgements
These references have been extracted automatically and may have some errors. Signed in users can suggest corrections to these mistakes.
Suggest Corrections to References