You are here: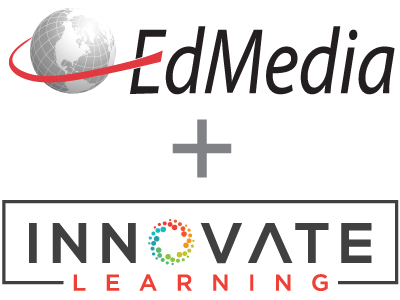 Interactions between learner preferences and views about the web-based learning and personal epistemology
PROCEEDINGS
EdMedia + Innovate Learning, in Orlando, FL USA ISBN 978-1-880094-60-0 Publisher: Association for the Advancement of Computing in Education (AACE), Waynesville, NC
Abstract
This paper reported the preliminary analyses about the interactions between adolescent learners' preferences about the web-based learning environment, views toward the online learning, and personal epistemology. Participants were 105 11th graders who came from 3 intact classes in an academic high school. Previously developed questionnaires were used for data collection. An issue-based online lesson was designed for students to experience various online activities before data collection. The t-test analyses showed that subjects of the study preferred more of the inquiry-based and interactive web-based learning environments. By the correlation analyses and One-way ANOVAs, it was found that the more positive views toward online learning, the higher preference toward the complex and reflective environment. Nevertheless, it was showed that students with higher epistemological scores displayed less positive viewpoint toward the online learning while those with lower scores exhibited more positive standpoint.
Citation
Yang, F.Y., Chang, C.C. & Tsai, C.C. (2006). Interactions between learner preferences and views about the web-based learning and personal epistemology. In E. Pearson & P. Bohman (Eds.), Proceedings of ED-MEDIA 2006--World Conference on Educational Multimedia, Hypermedia & Telecommunications (pp. 1724-1730). Orlando, FL USA: Association for the Advancement of Computing in Education (AACE). Retrieved May 17, 2022 from https://www.learntechlib.org/primary/p/23238/.
Keywords
References
View References & Citations Map
Whitmire, E. (2004). The relationship between undergraduates' epistemological beliefs, reflective judgment, and their information-seeking behavior. Information Processing and Management, 40, 97-111.
Hofer, B.K. (2001). Personal epistemology research: implications for learning and teaching. Educational Psychological Review, 13, 353-383.
Hofer, B.K. & Pintrich, P.R. (1997). The development of epistemological theories: beliefs about knowledge and knowing and their relation to learning, Review of Educational Research, 67, 88–140.
Schommer-Aikins, M. (2002). An evolving theoretical framework for an epistemological belief system, In B.K. Hofer& P.R. Pintrich (Eds.) Personal Epistemology: the Psychology of Beliefs about knowledge and Knowing, NJ: Lawrence Erlbaum (pp. 103-108).
Moore, W.S. (1989) The "Learning Environment Preferences": Exploring the construct validity of an objective measure of the Perry Scheme of intellectual development. Journal of College Student Development, 30, 504-514.
Kuhn, D. (1999). A developmental model of critical thinking. Educational Researcher, 28, 16-26, 46.
King, P. & Kitchener, K. (1994). Developing reflective judgment: Understanding and promoting intellectual growth and critical thinking in adolescents and adults. San Francisco: Jossey-Bass
Baxer Magolda, M.B. (1992). Knowing and Reasoning in College: Gender-Related Patterns in Students' Intellectual Development. San Francisco: Jossey Bass.
Perry, W.G. (1999) Forms of intellectual and ethical development in the college years. San Francisco, CA: Jossey-Bass. Martinez, M., Place, T., 2001. Mass customization: Design for successful learning. IJET, 2. Russell, T., 1997. Technology wars: Winners& Losers. Educom Review, 32, 44-46.
Yang, F.Y. (2005). Student views concerning evidence and the expert in reasoning a socio-scientific issue and personal epistemology, Educational Studies, 31, 65-84.
These references have been extracted automatically and may have some errors. Signed in users can suggest corrections to these mistakes.
Suggest Corrections to References