You are here: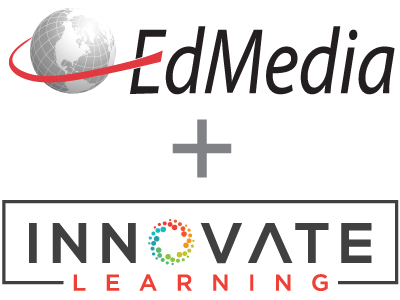 Pushing the Boundary: Building a Community of Inquiry and Practice
PROCEEDINGS
Hong Wang, Fort Hays State University - CTELT, United States
EdMedia + Innovate Learning, in Orlando, FL USA ISBN 978-1-880094-60-0 Publisher: Association for the Advancement of Computing in Education (AACE), Waynesville, NC
Abstract
Abstract: Technology has changed the way how people communicate, teach, learn, and live. This change has also changed the traditional definition of a community that is primarily relied on geographical locations. The current researches as well as the theories such as situated cognition and social constructivism support a community of inquiry and practice. To foster a community of inquiry and practice, the staff in the Center for Teaching Excellence and Learning Technology at Fort Hays State University has tried different strategies to foster a culture of sharing among faculty: group-based training and sharing, individualized consultation and support, and Web-based training and support. While sharing our strategies for the professional development, we are challenged and inspired to look for new models for the professional development in the future.
Citation
Wang, H. (2006). Pushing the Boundary: Building a Community of Inquiry and Practice. In E. Pearson & P. Bohman (Eds.), Proceedings of ED-MEDIA 2006--World Conference on Educational Multimedia, Hypermedia & Telecommunications (pp. 373-378). Orlando, FL USA: Association for the Advancement of Computing in Education (AACE). Retrieved November 22, 2019 from https://www.learntechlib.org/primary/p/23041/.
Keywords
References
View References & Citations Map
Ball, D. (1996). Teacher learning and the mathematics reforms: What we think we know and what we need to know. Phi Delta Kappan, 77, 500-08.
Barab, S.A. & Duffy, T.M. (2000). From practice field to fields of practice. In D. Jonassen& S. Land (Eds.) Theoretical foundations of learning environments. Muhwah, NJ: Lawrence Erlbaum.
Becker, H.J., & Riel, M.M. (1999). Teacher professionalism and the emergence of constructivist-compactible pedagogies. Center for Research on Information Technology and Organizations. Retrieved October 28, 2005, from http://www.crito.uci.edu/tlc.
Brown, J.S., Collins, A., & Duguid, P. (1989). Situated cognition and the culture of learning. Educational Researchers, 18, 32-42.
Gaff, J.G. (1975). Toward faculty renewal: advances in faculty, instructional, and organizational development. San Francisco: Jossey-Bass.
Grant, C.M. (1996). Professional development in a technological age: New definitions, old challenges, new resources. Retrieved November 5, 2005, from http://ra.terc.edu/publications/TERC_pubs/techinfusion/prof_dev/prof_dev_intro.html.
Guskey, T.R. (1995). Results-oriented professional development: In search of an optimal mix of effective practices. North Central Regional Educational Laboratory (NCREL), Naperville, IL. Retrieved November 5, 2005, from http://www.ncrel.org/sdrs/areas/rpl_esys/pdlitrev.htm.
Kim, A.J. (2000). Community building on the Web: Secret strategies for Successful Online Communities. NY Peachpit Press.
Lave, J., & Wenger, E. (1991). Situated learning: Legitimate peripheral participation. New York: Cambridge University Press.
Little, J.W. (1993). Teachers' professional development in a climate of educational reform. Educational Evaluation and Policy Analysis, 15(2), 129-151.
Loucks-Horsely, S., Hewson, P., Love, N., & Stiles, K. (1998). Designing professional development for teachers of science and mathematics. Thousand Oaks, CA Crown Press.
Palloff, R.M. & Pratt, K.P. (1999). Building learning communities in cyberspace: Effective strategies for the online. The Jossey-Bass Higher and Adult Education Series.
Putnam, R.T., & Borko, H. (2000). What do new views of knowledge and thinking have to say about research on teacher learning? Educational Researcher, 29(1), 4-15.
Stager, G.S (1998). Demystifying professional development. Retrieved November 5, 2005, from http://www.stager.org/articles/pdforca.html.
Vygotsky, L.S. (1978). Mind in society: The development of higher psychological processes (M. Cole, V. JohnSteiner, S. Scribner, & E. Souberman, Eds. And Trans.). Cambridge, MA: Harvard University Press. Wellman, & Gulia, M. (1997). Net surfers don't ride alone: Virtual communities as communities. In M.A. Smith& P. Kollock (Eds.) Communities in Cyberspace London: Routledge.
These references have been extracted automatically and may have some errors. Signed in users can suggest corrections to these mistakes.
Suggest Corrections to References