You are here:
Shelter in a storm: A case study exploring the use of psycho-social protection Strategies in non-formal refugee education in Lebanon
ARTICLE
International Journal of Educational Development Volume 66, Number 1, ISSN 0738-0593 Publisher: Elsevier Ltd
Abstract
There is broad international consensus that education provides a pathway towards rehabilitation for children affected by conflict. However, educators working in the field of refugee education must negotiate the complexity of trauma and utilize psycho-social protection strategies if educational interventions are to be successful. This case-study explores how two teachers employ psycho-social protection strategies in the context of a non-formal refugee education program in Lebanon. The data shows how the two participating teachers draw upon their personal experiences as refugees when inductively creating educational practices that help to ensure the psycho-social wellbeing of the children in their care.
Citation
Greaves, M., Nabhani, M. & Bahous, R. (2019). Shelter in a storm: A case study exploring the use of psycho-social protection Strategies in non-formal refugee education in Lebanon. International Journal of Educational Development, 66(1), 70-77. Elsevier Ltd. Retrieved April 24, 2019 from https://www.learntechlib.org/p/208109/.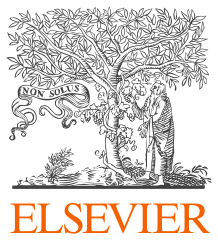 This record was imported from International Journal of Educational Development on March 15, 2019. International Journal of Educational Development is a publication of Elsevier.
Full text is availabe on
Science Direct: http://dx.doi.org/10.1016/j.ijedudev.2019.02.005
Keywords
View References & Citations Map
References
Akar, B., & Van Ommering, E. (2018). An emerging framework for providing education to Syrian refugee children in Lebanon. Syrian Refugee Children in the Middle East and Europe: Integrating the Young and Exiled, pp. 59-72. Routledge: Oxon.

Ammar, W., Kdouh, O., Hammoud, R., Hamadeh, R., Harb, H., Ammar, Z., (2016). Health system resilience: lebanon and the Syrian refugee crisis. J. Glob. Health, 6(2), p. 020704.

Aronson, J. (1995). A pragmatic view of thematic analysis. The Qualitative Report, 2(1), pp. 1-3.

Bhadra, S. (2012). Psychosocial support for the children affected by communal violence in Gujarat, India. Int. J. Appl. Psychoanal. Stud., 9(3), pp. 212-232.

Cohen, L., Manion, L., & Morrison, K. (2011). Research Methods in Education. London: Routledge.

Cooper, E. (2005). What do we know about out-of-school youths? How participatory action research can work for young refugees in camps. British Association for International and Comparative Education, 35(4), pp. 463-477.

Creswell, J. (2014). Research Design: Qualitative, Quantitative, and Mixed Methods Approaches. Washington: Sage.

Devine, N. (2015). The refugee crisis and education: how should educators respond?. Educ. Philos. Theory, 47(13–14), pp. 1375-1376.

Ferris, E., & Kirisci, K. (2016). The Consequences of Chaos. Washington: Brookings Institution.

Fink, A. (2010). Conducting Research Literature Reviews: From Internet to Paper. London: Sage Publications Inc..

Hughes, N., & Beirens, H. (2007). Enhancing educational support: towards holistic, responsive and strength-based services for young refugees and asylum-seekers. Child. Soc., 21, pp. 261-272.

Jones, L. (2008). Responding to the needs of children in crisis. Int. Rev. Psychiatry, pp. 291-303.

Karam, E., Fayyad, J., Karam, A., Melhem, N., Mneimneh, Z., Dimassi, H., (2014). Outcome of depression and anxiety after war: A prospective epidemiologic study of children and adolescents. J. Trauma. Stress, 27, pp. 192-199.

Karam, F., Kibler, A., & Yoder, P. (2017). Because even us, Arabs, now speak English": syrian refugee teachers' investment in English as a foreign language. Int. J. Intercult. Relat., 60, pp. 169-182.

Khater, L.B. (2017). Labour policy and practice. United Nations Development Programme, 16, p. 4. Available online: http://www.lb.undp.org/content/dam/lebanon/docs/CrisisPreventionRecovery/SupplementArticles/16Supp/PEACE%20BUILDING2%2016%20july%202017%20p4.pdf.

Lazaroiu, G. (2015). The educational status of refugee youth from Syria. Educ. Philos. Theory, 47(13–14), pp. 1383-1384.

Maxwell, J.A. (2013). Qualitative Research Design; An Interactive Approach. London: Sage.

Merriam, S. (2009). Qualitative Research: A Guide to Design and Implementation. San-Francisco: Jossey-Bass.

Nguyen-Gillham, V., Giacaman, R., Naser, G., & Boyce, W. (2008). Improving outcomes for refugee children: A case study on the impact of Montessori education along the Thai-Burma border. The International Education Journal: Comparative Perspectives, 14(3), pp. 138-149.

Nykiel-Herbert, B. (2010). Iraqi refugee students: From a collection of aliens to a community of learners. Multicultural Education, 17(3), pp. 2-14.

Oh, S., & Stouwe, M. (2008). Education, diversity, and inclusion in Burmese refugee camps in Thailand. Comp. Educ. Rev., 52(4), pp. 589-617.

Perumal, J. (2015). Responding with hospitality: refugee children in the South African education system. Educ. As Chang., 19(3), pp. 65-90.

Popov, O., & Sturesson, E. (2015). Facing the pedagogical challenge of teaching unaccompanied refugee children in the Swedish school system. Problems of Educ. 21st Century, 64, pp. 66-74.

Saul, J., & Simon, W. (2016). Building resilience in families, communities, and organizations: a training program in global mental health and psychosocial support. Fam. Process, 55(4), pp. 689-699.

Save the Children (2014). A Devastating Toll: the Impact of Three Years of War on the Health of Syria's Children. London: Save the Children.

Schenk, K. (2009). Community interventions providing care and support to orphans and vulnerable children: a review of evaluation evidence. AIDS Care, 21(7), pp. 918-942.

Trani, J., Bakhshi, P., & Nandipati, A. (2012). Delivering' education; maintaining inequality. The case of children with disabilities in Afghanistan. Cambridge J. Educ., 42(3), pp. 345-365.

UNHCR, 2018. https://www.google.com/search?q=Data2+unhcr.org%2Fen%2Fsituations%2FSyria%2Flocation%2F71&ie=utf-8&oe=utf-8&client=firefox-b-ab.

Van Manen, M. (1990). Researching the Lived Experience. New York: State University of New York Press.

Warr, S. (2010). Counselling refugee young people: an exploration of therapeutic approaches. Pastor. Care Educ., 28(4), pp. 269-282.

Werner, E., & Smith, R. (1992). Overcoming the Odds: High Risk Children From Birth to Adulthood. Ithaca: Cornell University Press.

Wessells, M., & Kostelny, K. (2013). Child friendly spaces: toward a grounded, community-based approach for strengthening child protection practice in humanitarian crises. Child Abuse Negl., 37, pp. 29-40.

West, A., & Ring, H. (2015). Under-resourced, undervalued, and underutilized: making the case for teachers in refugee and emergency contexts. Int. Educ. J. Comp. Persp., 14(3), pp. 150-164.

Yin, R. (2013). Case Study Research: Design and Methods. London: Sage.

Zuilkowski, S., & Alon, I. (2015). Promoting education for vulnerable children by supporting families: a holistic intervention in Uganda. J. Soc. Serv. Res., 41, pp. 454-465.
These references have been extracted automatically and may have some errors. If you see a mistake in the references above, please contact info@learntechlib.org.