You are here:
The effect of parents' education appreciation on intergenerational inequality
ARTICLE
International Journal of Educational Development Volume 66, Number 1, ISSN 0738-0593 Publisher: Elsevier Ltd
Abstract
The core question for this study is - how can we explain gaps in educational attainment of families with the same initial socioeconomic and cultural backgrounds? This study draws from human capital theory to examine the likely effect of parental attitudes towards the educational attainment of their children, and the implications for intergenerational educational inequality. I utilized longitudinal historical narratives to explore two families in Nigeria with identical socioeconomic backgrounds. The findings suggest that 1.) The perceptions of, and attitudes towards education by the first parents of each family have a lingering impact on the educational attainment of their first, second and third generation. 2.) Children of parents with high value and appreciation to education recorded higher educational achievement and socioeconomic mobility than did those with a lower appreciation of education. This study concludes that in addition to other socioeconomic factors, parents' perception and value of education is fundamental to children's educational attainment, which also determines socioeconomic mobility. This study contributes to our understanding of intergenerational transmission and socioeconomic mobility. It also has implications for policy framing, as well as substantial scope for methodological improvement.
Citation
Agupusi, P. (2019). The effect of parents' education appreciation on intergenerational inequality. International Journal of Educational Development, 66(1), 214-222. Elsevier Ltd. Retrieved May 19, 2019 from https://www.learntechlib.org/p/208106/.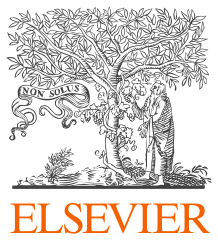 This record was imported from International Journal of Educational Development on March 15, 2019. International Journal of Educational Development is a publication of Elsevier.
Full text is availabe on
Science Direct: http://dx.doi.org/10.1016/j.ijedudev.2018.09.003
Keywords
References
View References & Citations Map
Alexander, K.L., Entwisle, D.R., & Dauber, S.L. (1996). Children in motion: school transfers and elementary school performance. J. Educ. Res., 90(1), pp. 3-12.

Aluede, R.O.A. (2006). Regional demands and contemporary educational disparities in Nigeria. J. Soc. Sci., 13(3), pp. 183-189.

Alwy, A., & Schech, S.B. (2004). Ethnic Inequalities in Education in Kenya.

Antoninis, M. (2014). Tackling the largest global education challenge? Secular and religious education in northern Nigeria. World Dev., 59, pp. 82-92.

Azomahou, T.T., & Yitbarek, E.A. (2016). Intergenerational Education Mobility in Africa: Has Progress Been Inclusive?.

Bauer, P.C., & Riphahn, R.T. (2009). Age at school entry and intergenerational educational mobility. Econ. Lett., 103(2), pp. 87-90.

Becker, G.S. (1964). Human Capital Theory." Olumbia, 1964.

Becker, G.S. (1994). Human Capital Revisited." Human Capital: A Theoretical and Empirical Analysis with Special Reference to Education., pp. 15-28.

Benhabib, J., & Spiegel, M.M. (1994). The role of human capital in economic development evidence from aggregate cross-country data. J. Monet. Econ., 34(2), pp. 143-173.

Bergh, A., & Fink, G. (2006). Higher education: does public expenditure increase enrollment. Ratio Working Papers, 84.

Blanden, J., & Machin, S. (2004). Educational inequality and the expansion of UK higher education. Scott. J. Polit. Econ., 51(2), pp. 230-249.

Bowles, S., & Gintis, H. (2002). The inheritance of inequality. J. Econ. Perspect., 16(3), pp. 3-30.

Brock, W.A., & Durlauf, S.N. (2001). Discrete choice with social interactions. Rev. Econ. Stud., 68(2), pp. 235-260.

Burns, J., & Keswell, M. (2012). Inheriting the future: intergenerational persistence of educational status in KwaZulu-Natal, South Africa. Econ. Hist. Dev. Reg., 27(1), pp. 150-175.

Cameron, S.V., & Heckman, J.J. (1998). Life cycle schooling and dynamic selection bias: models and evidence for five cohorts of American males. J. Polit. Econ., 106(2), pp. 262-333.

Cameron, S.V., & Heckman, J.J. (2001). The dynamics of educational attainment for black, hispanic, and white males. J. Polit. Econ., 109(3), pp. 455-499.

Castelló, A., & Doménech, R. (2002). Human capital inequality and economic growth: some new evidence. Econ. J., 112.478, pp. C187-C200.

Checchi, D., Fiorio, C.V., & Leonardi, M. (2013). Intergenerational persistence of educational attainment in Italy. Econ. Lett., 118(1), pp. 229-232.

Chen, W.B., & Gregory, A. (2009). Parental involvement as a protective factor during the transition to high school. J. Educ. Res., 103(1), pp. 53-62.

Chiswick, B.R. (2003). Jacob Mincer, experience and the distribution of earnings. Rev. Econ. Household, 1(4), pp. 343-361.

Elchanan, C., & Terry, G.G. (1990). The Economics of Education.

Colclough, C., & Al-Samarrai, S. (2000). Achieving schooling for all: budgetary expenditures on education in sub-Saharan Africa and South Asia. World Dev., 28(11), pp. 1927-1944.

Colclough, C. (2004). Achieving Schooling for all in Africa: Costs, Commitments and Gender.

Coleman, J.S. (1966). Equality of Educational Opportunity.

Cook, L.D., & Jennings, Z. (2016). Perspectives of Jamaican parents and their secondary school children on the value of education: Effects of selected variables on parents' perspectives. Int. J. Educ. Dev., 50, pp. 90-99.

Dandy, J., & Nettelbeck, T. (2002). A cross-cultural study of parents' academic standards and educational aspirations for their children. Educ. Psychol., 22.5, pp. 621-627.

Davies, S., & Rizk, J. (2018). The three generations of cultural capital research: a narrative review. Rev. Educ. Res., 88(3), pp. 331-365.

De Carvalho Filho, I.E. (2008). Old-age benefits and retirement decisions of rural elderly in Brazil. J. Dev. Econ., 86(1), pp. 129-146.

De Graaf, N.D., De Graaf, P.M., & Kraaykamp, G. (2000). Parental cultural capital and educational attainment in the Netherlands: a refinement of the cultural capital perspective. Sociol. Educ., pp. 92-111.

De Nardi, M. (2004). Wealth inequality and intergenerational links. Rev. Econ. Stud., 71(3), pp. 743-768.

Delgado-Gaitan, C. (1992). School matters in the Mexican-American home: socializing children to education. Am. Educ. Res. J., 29(3), pp. 495-513.

Dev, P., Mberu, B.U., & Pongou, R. (2016). Ethnic inequality: theory and evidence from formal education in Nigeria. Econ. Dev. Cult. Change, 64(4), pp. 603-660.

Dickson, P.H., Solomon, G.T., & Mark Weaver, K. (2008). Entrepreneurial selection and success: does education matter?. J. Small Bus. Enterp. Dev., 15(2), pp. 239-258.

Dillon, E.W., & Smith, J.A. (2017). Determinants of the match between student ability and college quality. J. Labor Econ., 35(1), pp. 45-66.

Duflo, E., & Hanna, R. (2005). Monitoring Works: Getting Teachers to Come to School. No. w11880. National Bureau of Economic Research.

Duncan, G.J., Brooks‐Gunn, J., & Klebanov, P.K. (1994). Economic deprivation and early childhood development. Child Dev., 65.2, pp. 296-318.

Emanuele, C. (2008). Analysis of Intergenerational Inequality: The Role of Public Expenditure and Taxation.

Erikson, R., & Goldthorpe, J.H. (2002). Intergenerational inequality: a sociological perspective. J. Econ. Perspect., 16(3), pp. 31-44.

Filmer, D., & Pritchett, L. (1999). The effect of household wealth on educational attainment: evidence from 35 countries. Popul. Dev. Rev., 25(1), pp. 85-120.

Frank, K.A., & Yasumoto, J.Y. (1998). Linking action to social structure within a system: social capital within and between subgroups. Am. J. Sociol., 104(3), pp. 642-686.

Gibbons, S., & Vignoles, A. (2012). Geography, choice and participation in higher education in England. Reg. Sci. Urban Econ., 42(1-2), pp. 98-113.

Gill, S., & Reynolds, A.J. (1999). Educational expectations and school achievement of urban African American children. J. Sch. Psychol., 37(4), pp. 403-424.

Ginsburg, G.S., & Bronstein, P. (1993). Family factors related to children's intrinsic/extrinsic motivational orientation and academic performance. Child Dev., 64(5), pp. 1461-1474.

Glomm, G., & Ravikumar, B. (1992). Public versus private investment in human capital: endogenous growth and income inequality. J. Political Economy, 100(4), pp. 818-834.

Gotham, K.F., & Staples, W.G. (1996). Narrative analysis and the new historical sociology. Sociol. Q., 37(3), pp. 481-501.

Griffith, J. (1996). Relation of parental involvement, empowerment, and school traits to student academic performance. J. Educ. Res., 90(1), pp. 33-41.

Haveman, R., & Wolfe, B. (1994). Succeeding Generations: On the Effects of Investments in Children.

Heineck, G., & Riphahn, R.T. (2009). Intergenerational transmission of educational attainment in Germany–the last five decades. Jahrbücher für Nationalökonomie und Statistik, 229(1), pp. 36-60.

Hinchliffe, K. (2002). Public Expenditures on Education in Nigeria: Issues, Estimates and Some Implications". Human Development Sector Africa Region. The World Bank Africa Region.

Hokoda, A., & Fincham, F.D. (1995). Origins of children's helpless and mastery achievement patterns in the family. J. Educ. Psychol., 87(3), p. 375.

Hoover-Dempsey, K.V., & Sandler, H.M. (1997). Why do parents become involved in their children's education?. Rev. Educ. Res., 67(1), pp. 3-42.

Humphries, S. (1981). Steal to survive: the social crime of working class children 1890-1940. Oral Hist., 9(1), pp. 24-33.

Ishida, H., Muller, W., & Ridge, J.M. (1995). Class origin, class destination, and education: a cross-national study of ten industrial nations. Am. J. Sociol., 101(1), pp. 145-193.

Isiaka, T.O. (2015). A pilot study of the challenges of infusing almajiri educational system into the universal basic educational programme in Sokoto, 53. Nigeria. J. Educ. Pract., 6(16), pp. 10-16.

Jencks, C. (1972). Inequality: A Reassessment of the Effect of Family and Schooling in America.

Jerrim, J., & Macmillan, L. (2015). Income inequality, intergenerational mobility, and the great gatsby curve: is education the key?. Social Forces, 94(2), pp. 505-533.

Kabay, S., Wolf, S., & Yoshikawa, H. (2017). So that his mind will open": parental perceptions of early childhood education in urbanizing Ghana. Int. J. Educ. Dev., 57, pp. 44-53.

Kainuwa, A., & Yusuf, N.B.M. (2013). Influence of socio-economic and educational background of parents on their children's education in Nigeria. Int. J. Sci. Res. Publ., 3(10), pp. 1-8.

Kraaykamp, G., & Van Eijck, K. (2010). The intergenerational reproduction of cultural capital: a threefold perspective. Soc. Forces, 89(1), pp. 209-231.

Kremer, M., & Vermeersch, C. (2005). School Meals, Educational Achievement, and School Competition: Evidence from a Randomized Evaluation.

Lam, D. (1999). Generating Extreme Inequality: Schooling, Earnings, and Intergenerational Transmission of Human Capital in South Africa and Brazil. Research Report..

Linver, M.R., Brooks-Gunn, J., & Kohen, D.E. (2002). Family processes as pathways from income to young children's development. Dev. Psychol., 38(5), p. 719.

Louie, V. (2001). Parents' aspirations and investment: the role of social class in the educational experiences of 1.5-and second-generation Chinese Americans. Harv. Educ. Rev., 71(3), pp. 438-475.

Marla, R., & Juan, C. (2006). The Role of Education in Development.

Marshall, G., Swift, A., & Roberts, S. (1997). Against the Odds?: Social Class and Social Justice in Industrial Societies.

McPherson, M., Smith-Lovin, L., & Cook, J.M. (2001). Birds of a feather: homophily in social networks. Annu. Rev. Sociol., 27(1), pp. 415-444.

Mincer, J. (1994). Investment in US Education and Training(No. W4844).

Mingat, A. (2007). Social disparities in education in Sub-Saharan African countries.., pp. 223-255. Dordrecht: Springer.

Niles, F.S. (1989). Parental attitudes toward female education in northern Nigeria. J. Soc. Psychol., 129(1), pp. 13-20.

Nnadozie, V., & Samuel, M.A. (2017). Alternative pathways to universal basic education: through the lens of Almajiri nomadic schooling in northern Nigeria. Southern Afr. Rev. Educ. Educ. Prod., 23(1), pp. 105-120.

Oketch, M., Mutisya, M., & Sagwe, J. (2012). Parental aspirations for their children's educational attainment and the realisation of universal primary education (UPE) in Kenya: evidence from slum and non-slum residences. Int. J. Educ. Dev., 32(6), pp. 764-772.

Olaniran, S.O. (2018). Almajiri education: policy and practice to meet the learning needs of the nomadic population in Nigeria. Int. Rev. Educ., 64(1), pp. 111-126.

Omwami, E.M., Neumann, C., & Bwibo, N.O. (2011). Effects of a school feeding intervention on school attendance rates among elementary schoolchildren in rural Kenya. Nutrition, 27(2), pp. 188-193.

Onwuameze, N.C. (2013). Educational Opportunity and Inequality in Nigeria: Assessing Social Background, Gender and Regional Effects.

Parsons, J.E., Adler, T.F., & Kaczala, C.M. (1982). Socialization of achievement attitudes and beliefs: parental influences. Child Dev., pp. 310-321.

Piketty, T. (2000). Theories of persistent inequality and integenerational mobility. Handb. Econ., 16, pp. 429-476.

Psacharopoulos, G., & Patrinos, H.A. (2018). Returns to investment in education: a decennial review of the global literature. Educ. Econ., pp. 1-14.

Rajkumar, A.S., & Swaroop, V. (2008). Public spending and outcomes: does governance matter?. J. Dev. Econ., 86(1), pp. 96-111.

Riessman, C.K. (1993). Narrative Analysis. Narrative Analysis, vol. 30.

Robinson, P.B., & Sexton, E.A. (1994). The effect of education and experience on self-employment success. J. Bus. Ventur., 9(2), pp. 141-156.

Rueschemeyer, D. (2003). Can one or a few cases yield theoretical gains?. Comp. Hist. Anal. Soc. Sci., pp. 305-336.

Sabates, R., Hossain, A., & Lewin, K.M. (2013). School drop out in Bangladesh: insights using panel data. Int. J. Educ. Dev., 33(3), pp. 225-232.

Sandefur, G.D., & Wells, T. (1999). Does family structure really influence educational attainment?. Social Sci. Res., 28(4), pp. 331-357.

Sanda, A., & Garba, T. (2007). Rural household poverty school attendence and educational attainment. Res. Netw., 7.

Seginer, R. (1983). Parents' educational expectations and children's academic achievements: a literature review. Merrill. Q., 1982, pp. 1-23.

Sen, A. (1992). Inequality Reexamined.

Sewell, W.H., Hauser, R.M., & Wolf, W.C. (1980). Sex, schooling, and occupational status. Am. J. Sociol., 86(3), pp. 551-583.

Shavit, Y., & Blossfeld, H. (1993). Persistent Inequality: Changing Educational Attainment in Thirteen Countries. Social Inequality Series., pp. 80301-82847.

Sheppard, A. (2009). Research section: school attendance and attainment: poor attenders' perceptions of schoolwork and parental involvement in their education. Br. J. Spec. Educ., 36(2), pp. 104-111.

Smith, F.M., & Hausafus, C.O. (1998). Relationship of family support and ethnic minority students' achievement in science and mathematics. Sci. Educ., 82(1), pp. 111-125.

Solon, G. (2002). Cross-country differences in intergenerational earnings mobility. J. Econ. Perspect., 16(3), pp. 59-66.

Sweetland, S.R. (1996). Human capital theory: foundations of a field of inquiry. Rev. Educ. Res., 66(3), pp. 341-359.

Tajfel, H. (1971). Social categorization and intergroup behaviour. Eur. J. Soc. Psychol., 1(2), pp. 149-178.

Teachman, J.D., & Paasch, K. (1998). The family and educational aspirations. J. Marriage Fam., pp. 704-714.

Temple, J. (1999). A positive effect of human capital on growth. Econ. Lett., 65(1), pp. 131-134.

Thompson, P. (2017). The Voice of the Past: Oral History.

Timkey, S. (2015). The Influence of Parent Attitudes and Involvement on Children's Literacy Achievement.

Tomes, N. (1981). The family, inheritance, and the intergenerational transmission of inequality. J. Polit. Econ., 89(5), pp. 928-958.
These references have been extracted automatically and may have some errors. Signed in users can suggest corrections to these mistakes.
Suggest Corrections to References