You are here:
Disaster risk reduction in early childhood education: Effects on preschool quality and child outcomes
ARTICLE
Kerrie Proulx, Alliance for Human Development, Canada ; Frances Aboud, Department of Psychology, Canada
International Journal of Educational Development Volume 66, Number 1, ISSN 0738-0593 Publisher: Elsevier Ltd
Abstract
Research on disaster risk reduction (DDR) initiatives for preschool-aged children is lacking and the potential contribution of young children (e.g. under 6 years old) to reducing the risks and impacts of natural disasters has been largely overlooked in DRR programming. Using a quasi-experimental evaluation design, this study examines the short-term effects of a preschool-based DRR program in rural Indonesia on children's early learning and the quality of preschool settings. The randomly selected sample comprised of 102 children who had attended preschools with the DRR program (intervention group) and 101 children who had attended neighboring preschools without DRR programming (comparison group). Overall, the results provide preliminary support for the integration of DRR into the early childhood education sector. The DRR intervention improved the quality of the preschool environment and young children's DRR-related knowledge. Results on children's early learning outcomes (e.g. reading, writing, mathematics) were mixed. Recommendations for further research are outlined and considerations for future programming in this emerging area.
Citation
Proulx, K. & Aboud, F. (2019). Disaster risk reduction in early childhood education: Effects on preschool quality and child outcomes. International Journal of Educational Development, 66(1), 1-7. Elsevier Ltd. Retrieved April 18, 2019 from https://www.learntechlib.org/p/207595/.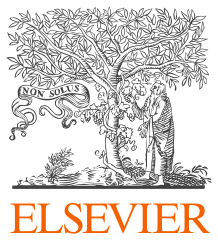 This record was imported from International Journal of Educational Development on March 15, 2019. International Journal of Educational Development is a publication of Elsevier.
Full text is availabe on
Science Direct: http://dx.doi.org/10.1016/j.ijedudev.2019.01.007
Keywords
View References & Citations Map
References
Aboud, F.E. (2006). Evaluation of an early childhood preschool program in rural Bangladesh. Early Childhood Res. Q., 21(1), pp. 46-60.

Aboud, F.E., & Hossain, K. (2011). The impact of preprimary school on primary school achievement in Bangladesh. Early Childhood Res. Q., 26(2), pp. 237-246.

Aboud, F., Proulx, K., & Apriatni, M. (2015). Evaluation of Preschool Quality, School Readiness and Primary Student Achievement.

Aboud, F.E., Proulx, K., & Asrilla, Z. (2016). An impact evaluation of plan Indonesia's early childhood program. Can. J. Publ. Health, 107(4–5), pp. 366-372.

Amri, A., Haynes, K., Bird, D.K., & Ronan, K. (2018). Bridging the divide between studies on disaster risk reduction education and child-centred disaster risk reduction: a critical review. Children's Geogr., 16(3), pp. 239-251.

BAPPENAS, & UNICEF (2017). SDG Baseline Report on Children in Indonesia. Jakarta: Indonesia Ministry of National Development Planning and the United Nations Children's Fund.

CCC (2015). Child-centred adaptation: realising children's rights in a changing climate. Children in a Changing Climate.

Codreanu, T.A., Celenza, A., & Jacobs, I. (2014). Does disaster education of teenagers translate into better survival knowledge, knowledge of skills, and adaptive behavioral change? A systematic literature review. Prehosp. Disaster Med., 29(6), pp. 629-642.

CRED (2018). Natural Disasters 2017.

Daelmans, B., Dewey, K., & Arimond, M. (2009). New and updated indicators for assessing infant and young child feeding. Food Nutr. Bull., 30(2_suppl2), pp. S256-S262.

Fothergill, A. (2017). Children, youth, and disaster. Oxford: Oxford University Press.

Frankenberg, E., Gillespie, T., Preston, S., Sikoki, B., & Thomas, D. (2011). Mortality, the family and the Indian Ocean tsunami. Econ. J., 121(554), pp. F162-F182.

GADRRRES, & UNISDR (2017). Comprehensive school safety framework.

Guha‐Sapir, D., Van Panhuis, W.G., & Lagoutte, J. (2007). Patterns of chronic and acute diseases after natural disasters–a study from the International Committee of the Red Cross field hospital in Banda Aceh after the 2004 Indian Ocean tsunami. Trop. Med. Int. Health, 12(11), pp. 1338-1341.

Gulay, H. (2010). An earthquake education program with parent participation for preschool children. Educ. Res. Rev., 5(10), pp. 624-630.

Harter, S., & Buddin, B.J. (1987). Children's understanding of the simultaneity of two emotions: a five-stage developmental acquisition sequence. Dev. Psychol., 23(3), p. 388.

Johnson, V.A., Ronan, K.R., Johnston, D.M., & Peace, R. (2014). Evaluations of disaster education programs for children: a methodological review. Int. J. Disaster Risk Reduct., 9, pp. 107-123.

Kousky, C. (2016). Impacts of natural disasters on children. Future Children, pp. 73-92.

MELQO (2016). Measuring Early Learning Quality and Outcomes (MELQO) Project: Measure of Early Learning Environments (MELE) Module. Washington, DC: UNESCO.

Morris, K.-A.N., & Edwards, M.T. (2008). Disaster risk reduction and vulnerable populations in Jamaica: protecting children within the comprehensive disaster management framework. Children Youth Environ., 18(1), pp. 389-407.

Peek, L. (2008). Children and disasters: understanding vulnerability, developing capacities, and promoting resilience—an introduction. Children Youth Environ., 18(1), pp. 1-29.

Pfefferbaum, B., Pfefferbaum, R.L., & Van Horn, R.L. (2018). Involving children in disaster risk reduction: the importance of participation. Eur. J. Psychotraumatol., 9(sup2).

Sharpe, J., & Izadkhah, O.Y. (2014). Use of comic strips in teaching earthquakes to kindergarten children. Disaster Prev. Manag., 23(2), pp. 138-156.

Shure, M.B., & Spivack, G. (1982). Interpersonal problem‐solving in young children: a cognitive approach to prevention. Am. J. Commun. Psychol., 10(3), pp. 341-356.

UNESCAP (2015). Disasters in Asia and the Pacific: 2015 Year in Review.

UNICEF (2016). Multiple Indicator Cluster Survey – Questionnaire for Children Under Five (MICS5). New York: UNICEF.

UNISDR (2015). Sendai Framework for Disaster Risk Reduction 2015 – 2030. Geneva: UNISDR.

Wechsler, D. (2012). Wechsler Preschool and Primary Scale of Intelligence. Bloomington, MN: Pearson.

Wilkinson, G.S., & Robertson, G.J. (2006). Wide Range Achievement Test 4 (WRAT4). Bloomington, MN: Pearson.
These references have been extracted automatically and may have some errors. If you see a mistake in the references above, please contact info@learntechlib.org.