You are here:
Is a broader curriculum better?
ARTICLE
Economics of Education Review Volume 21, Number 5 ISSN 0272-7757 Publisher: Elsevier Ltd
Abstract
There is now an overwhelming amount of international evidence on the returns to an additional year of education. However, there has been relatively little research into the impact of different types of education on students' labor market success. This paper seeks to fill this gap in the literature by evaluating the impact of different curricula options on students' subsequent earnings, focusing specifically on the issue of whether a broader curriculum at age 16–19 yields a higher return than a narrow curriculum. This issue of curriculum breadth has been the subject of much debate recently. In particular, commentators have questioned whether a broad curriculum, where students take a relatively large number of different subjects (as in the US), produces students with the skills required by the labor market, as compared to education systems that focus on far fewer subjects at secondary school level (such as in the UK). In this paper we assess whether UK students who take a broader curriculum earn more than those who study a narrower range of subjects. Our results indicate that employers do not seem to reward individuals who take a broader curriculum at 16–19 more highly.
Citation
Dolton, P.J. & Vignoles, A. Is a broader curriculum better?. Economics of Education Review, 21(5), 415-429. Elsevier Ltd. Retrieved October 16, 2019 from https://www.learntechlib.org/p/206611/.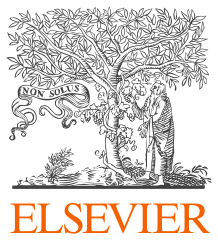 This record was imported from Economics of Education Review on March 1, 2019. Economics of Education Review is a publication of Elsevier.
Full text is availabe on
Science Direct: http://dx.doi.org/10.1016/S0272-7757(01)00046-2
Keywords
References
View References & Citations Map
Alexander, K.L., & Pallas, A.M. (1983). Sex differences in quantitative SAT performance: New evidence on the differential coursework hypothesis . American Educational Research Journal, 20(2), pp. 165-182.

Altonji, J.G. (1993). The demand for and return to education when education outcomes are uncertain . Journal of Labor Economics, 11(1), pp. 48-83.

Altonji, J. G. (1995). The effects of high school curriculum on education and labor market outcomes. Journal of Human Resources 30(3).

Altonji, J. G., Elder, T. E., & Taber, C. R. (2000). Selection on observed and unobserved variables: assessing the effectiveness of Catholic schools. NBER working paper W7831.

Berger, M.C. (1988). Predicted future earnings and choice of college major . Industrial and Labor Relations Review, 41(3), pp. 418-429.

Betts, J. (1996). What do students know about wages? . The Journal of Human Resources, 31(1), pp. 27-56.

Bishop, J.H. (1990). The productivity consequences of what is taught in high school . The Journal of Curriculum Studies, 22(2), pp. 101-126.

Bishop, J.H. (1996). Incentives to study and the organization of secondary instruction . Assessing educational practices: The contribution of economics Cambridge, MA: MIT Press.

Blundell, R., Dearden, L., Goodman, A., & Reed, H. (1997). Higher education, employment and earnings in Britain. London: Institute of Fiscal Studies.

Bound, J., Jaeger, D.A., & Baker, R.M. (1995). Problems with instrumental variables estimation when the correlation between the instruments and the endogenous explanatory variable is weak . Journal of the American Statistical Association, 90(430), pp. 443-451.

Dearing, R. (1996). Review of qualifications for 16–19 year olds. Summary Report, COM/96/459.

Department of Education and Science/Welsh Office (1988). Advancing A Levels: Report of a Committee appointed by the Secretary of State for Education and Science and the Secretary of State for Wales (The Higginson Report). London: HMSO.

Department for Education and Employment (1977). Statistics of education. London: HMSO.

Dolton, P. J., & Makepeace, G. H. (1992). The early careers of 1980 graduates: work histories, job tenure, career mobility and occupational choice. Department of Employment Research Paper 79.

Dolton, P., & Vignoles, A. (1997). The impact of school quality on labor market success. University of Newcastle upon Tyne Discussion Paper 97-03.

Dominitz, J., & Manski, C.F. (1996). Eliciting student expectations of the returns to schooling . The Journal of Human Resources, 31(1), pp. 1-26.

Eide, E., & Waehrer, G. (1998). The role of the option value of college attendance in college major choice . Economics of Education Review, 17(1), pp. 73-82.

Grogger, J., & Eide, E. (1995). Changes in college skills and the rise in the college wage premium . The Journal of Human Resources, 30(2), pp. 280-310.

Hausman, J.A. (1978). Specification tests in econometrics . Econometrica, 46, pp. 1251-1271.

Institute for Public Policy Research (1990). A British baccalaureat: Ending the division between education and training. Education and Training Paper No 1.

Kenny, L.W., Lee, L., Maddala, G.S., & Trost, R.P. (1979). Returns to college education: An investigation of self-selection bias based on the Project Talent Data . International Economic Review, 2(3), pp. 775-789.

Kroch, E.A., & Sjoblom, K. (1994). Schooling as human capital or a signal: Some evidence . Journal of Human Resources, 94(Winter), pp. 156-180.

Murnane, R.J., Willett, J.B., & Levy, F. (1995). The growing importance of cognitive skills in wage determination . Review of Economics and Statistics, 77(2), pp. 251-266.

National Commission on Education (1993). Learning to succeed: a radical look at education today and a strategy for the future. London: Hamlyn.

Payne, J., Cheng, Y., & Witherspoon, S. (1996). Education and training for 16–18 year olds in England and Wales. Policy Studies Institute.

Psacharopoulos, G. (1985). Returns to education: a further international update and implications . The Journal of Human Resources, 20(4), pp. 583-597.

Rivera-Batiz, F.L. (1992). Quantitative literacy and the likelihood of employment among young adults . The Journal of Human Resources, 27(2), pp. 313-328.

Rumberger, R. W., & Daymont, T. N. (1984). The economic value of academic and vocational training acquired in high school. In M. E. Borus (Ed.), Youth and the labor market: Analyses of the National Longitudinal Survey (chap. 6). The W.E. Upjohn Institute for Employment Research.

Spence, M. (1973). Job market signalling . Quarterly Journal of Economics, 87(3), pp. 355-374.

Willis, R.J., & Rosen, S. (1979). Education and self-selection . Journal of Political Economy, 87(5), pp. S7-S37.
These references have been extracted automatically and may have some errors. Signed in users can suggest corrections to these mistakes.
Suggest Corrections to References