You are here:
Is post-secondary education a safe port and for whom? Evidence from Canadian data
ARTICLE
Economics of Education Review Volume 67, Number 1, ISSN 0272-7757 Publisher: Elsevier Ltd
Abstract
Previous studies document that adverse labor market conditions, proxied by the unemployment rate, stimulate post-secondary enrollment. This paper shows for the first time that unemployment not only affects enrollment but also changes the composition of the student body and students' educational path, with important consequences for intergenerational mobility. Results show that unemployment stimulates university enrollment especially among individuals with highly educated parents. This has consequences for educational inequality. Students are also more likely to choose university over community college when unemployment rises. Thus, labor market conditions affect the type of education and skills that students acquire. Further, unemployment is shown to affect the decision of workers to return to school and complete their unfinished studies or acquire additional training.
Citation
Alessandrini, D. (2018). Is post-secondary education a safe port and for whom? Evidence from Canadian data. Economics of Education Review, 67(1), 1-13. Elsevier Ltd. Retrieved February 1, 2023 from https://www.learntechlib.org/p/206498/.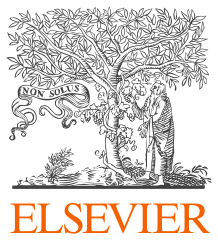 This record was imported from Economics of Education Review on March 1, 2019. Economics of Education Review is a publication of Elsevier.
Full text is availabe on
Science Direct: http://dx.doi.org/10.1016/j.econedurev.2018.09.005
Keywords
References
View References & Citations Map
Aguiar, M., Hurst, E., & Karabarbounis, L. (2013). Time use during the great recession. The American Economic Review, 103(5), pp. 1664-1696.

Alessandrini, D., Kosempel, S., & Stengos, T. (2015). The business cycle human capital accumulation nexus and its effect on hours worked volatility. Journal of Economic Dynamics and Control, 51, pp. 356-377.

Betts, J., & McFarland, L. (1995). Safe port in a storm: The impact of labor market conditions on community college enrollments. Journal of Human Resources, 30, pp. 741-765.

Black, D.A., McKinnish, T.G., & Sanders, S.G. (2005). Tight labor markets and the demand for education: evidence from the coal boom and bust. Industrial & Labor Relations Review, 59(1), pp. 3-16.

Brzozowski, M., Gervais, M., Klein, P., & Suzuki, M. (2010). Consumption, income, and wealth inequality in canada. Review of Economic Dynamics, 13(1), pp. 52-75.

Caponi, V., & Plesca, M. (2009). Post-secondary education in Canada: Can ability bias explain the earnings gap between college and university graduates?. Canadian Journal of Economics/Revue canadienne d'économique, 42(3), pp. 1100-1131.

Carneiro, P., & Heckman, J. (2003). Inequality in America: What role for human capital policies?. Cambridge, Mass: MIT Press.

Cheung, C., & Morin, S. (2007). The impact of emerging Asia on commodity prices.

Christian, M.S. (2007). Liquidity constraints and the cyclicality of college enrollment in the United States. Oxford Economic Papers, 59, pp. 141-169.

Cross, P., & Bergevin, P. (2012). Turning points: Business cycles in Canada since 1926. C.D. Howe Institute Commentary, 366.

Cunha, F., Heckman, J.J., Lochner, L., & Masterov, D.V. (2006). Interpreting the evidence on life cycle skill formation., pp. 697-812.

Dellas, H., & Koubi, V. (2003). Business cycle and schooling. European Journal of Political Economy, 19, pp. 843-859.

Dellas, H., & Sakellaris, P. (2003). On the cyclicality of schooling: Theory and evidence. Oxford Economic Papers, pp. 148-172.

Emery, J.H., Ferrer, A., & Green, D. (2012). Long-term consequences of natural resource booms for human capital accumulation. Industrial & Labor Relations Review, 65, p. 708.

Foot, D.K., & Pervin, B. (1983). The determinants of postsecondary enrolment rates in ontario. Canadian Journal of Higher Education, 13(3), pp. 1-22.

Frenette, M. (2006). Too far to go on? Distance to school and university participation. Education Economics, 14(1), pp. 31-58.

Handa, M.L., & Skolnik, M.L. (1975). Unemployment, expected returns, and the demand for university education in ontario: Some empirical results. Higher Education, 4(1), pp. 27-43.

Hanushek, E.A., & Woessmann, L. (2008). The role of cognitive skills in economic development. Journal of Economic Literature, 46(3), pp. 607-668.

Jepsen, C., & Montgomery, M. (2012). Back to school: An application of human capital theory for mature workers. Economics of Education Review, 31(1), pp. 168-178.

Kahn, L.B. (2010). The long-term labor market consequences of graduating from college in a bad economy. Labour Economics, 17(2), pp. 303-316.

King, I., & Sweetman, A. (2002). Procyclical skill retooling and equilibrium search. Review of Economic Dynamics, 5(3), pp. 704-717.

Knighton, T., Hujaleh, F., Iacampo, J., & Werkneh, G. (2009). Lifelong learning among Canadians aged 18 to 64 years: First results from the 2008 access and support to education and training survey.

Méndez, F., & Sepúlveda, F. (2012). The cyclicality of skill acquisition: Evidence from panel data. American Economic Journal: Macroeconomics, 4(3), pp. 128-152.

Mincer, J.A. (1974). Schooling and earnings., pp. 41-63.

Morissette, R., Chan, P.C.W., & Lu, Y. (2015). Wages, youth employment, and school enrollment: recent evidence from increases in world oil prices. Journal of Human Resources, 50(1), pp. 222-253.

Mukoyama, T., & Şahin, A. (2006). Costs of business cycles for unskilled workers. Journal of Monetary Economics, 53(8), pp. 2179-2193.

Neill, C., & Burdzy, M. (2010). Natural resource shocks, labour market conditions, and post-secondary enrolment rates. Pursuing Higher Education in Canada: Economic, Social and Policy Dimensions Kingston: Queen's University, School of Policy Studies.

Oreopoulos, P., & Salvanes, K.G. (2011). Priceless: The nonpecuniary benefits of schooling. The Journal of Economic Perspectives, 25(1), pp. 159-184.

Oreopoulos, P., von Wachter, T., & Heisz, A. (2012). The short-and long-term career effects of graduating in a recession. American Economic Journal: Applied Economics, 4(1), pp. 1-29.

Shaienks, D., Gluszynski, T., & Bayard, J. (2008). Postsecondary education, participation and dropping out: Differences across university, college and other types of postsecondary institutions.

Smith, J.P., & Naylor, R.A. (2001). Dropping out of university: A statistical analysis of the probability of withdrawal for UK university students. Journal of the Royal Statistical Society: Series A (Statistics in Society), 164(2), pp. 389-405.

Storesletten, K., Telmer, C.I., & Yaron, A. (2001). The welfare cost of business cycles revisited: Finite lives and cyclical variation in idiosyncratic risk. European Economic Review, 45(7), pp. 1311-1339.

Wilson, T., Dungan, P., & Murphy, S. (1994). The sources of the recession in Canada: 1989–1992. Canadian Business Economics, 2(2), pp. 3-15.
These references have been extracted automatically and may have some errors. Signed in users can suggest corrections to these mistakes.
Suggest Corrections to References