You are here:
Is it good to be LATE? The impact of a preparatory program on upper secondary schooling
ARTICLE
Jacob Nielsen Arendt, The Rockwool Foundation Research Unit, Denmark ; Jane Greve, The Danish Centre for Social Science Research, Denmark ; Mikkel Bergqvist, The Danish Evaluation Institute, Denmark
Economics of Education Review Volume 68, Number 1, ISSN 0272-7757 Publisher: Elsevier Ltd
Abstract
The present study estimates the effect of a one-year preparatory program on the likelihood of completing upper secondary school in Denmark. We identify the effect using discontinuations of the program and add to the literature on multiple unordered treatments by suggesting approximations of the effect against a specific option (here 9th grade). Discontinuation significantly increases enrollment in and completion of high school education for students at the affected margins, which under LATE assumptions translates into a negative effect of the preparatory program. There is no effect on enrollment in and completion of a vocational education. Robustness and placebo analyses suggest that results cannot be explained by violations of LATE assumptions.
Citation
Arendt, J.N., Greve, J. & Bergqvist, M. (2019). Is it good to be LATE? The impact of a preparatory program on upper secondary schooling. Economics of Education Review, 68(1), 38-52. Elsevier Ltd. Retrieved December 15, 2019 from https://www.learntechlib.org/p/206364/.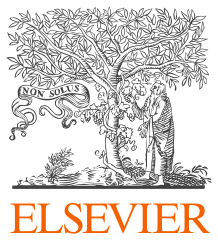 This record was imported from Economics of Education Review on March 15, 2019. Economics of Education Review is a publication of Elsevier.
Full text is availabe on
Science Direct: http://dx.doi.org/10.1016/j.econedurev.2018.11.001
Keywords
References
View References & Citations Map
Angrist, J.D. (2014). The perils of peer effects. Labour Economics, 30, pp. 98-108.

Angrist, J.D. (2001). Estimation of limited dependent variable models with dummy endogenous regressors: Simple strategies for empirical practices. Journal of Business and Economics Statistics, 19(1), pp. 2-16.

Autor, D. (2003). Outsourcing at will: The contribution of unjust dismissal doctrine to the growth of employment outsourcing. Journal of Labor Economics, 21(1), pp. 1-42.

Chaisemartin, C. (2017). Tolerating defiance? Local average treatment effects without monotonicity. Quantitative Economics, 8(2), pp. 367-396.

Chiburis, R.C., Das, J., & Lokshin, M. (2012). A practical comparison of the bivariate probit and linear IV estimators. Economics Letters, 117(3), pp. 762-766.

Conti, G., & Heckman, J.J. (2010). Understanding the early origins of the education-health gradient: A framework that can also be applied to analyze gene-environment interactions. Perspectives on Psychological Science, 5, p. 585.

Cook, P. J., Dodge, K., Farkas, G., Fryer, R. G., Ludwig, J., Mayer, S., Pollack, H., & Steinberg, L. (2014). The (Surprising) efficacy of academic and behavioral intervention with disadvantaged youth: Results from a randomized experiment in Chicago. National Bureau of Economic Research, Working Paper 19862.

Efterskoleforeningen (2012). Fordeling af efterskoleelever på kommuner. (In Danish: the distribution of boarding school students across municipalities). Copenhagen: Efterskoleforeningen.

EVA (2016). Effekten af kommunale 10.-klasse tilbud. Copenhagen: The Danish Evaluation Institute.

Feld, J., & Zölitz, U. (2017). Understanding peer effects: On the nature, estimation and channels of peer effects. Journal of Labor Economics, 35(2), pp. 387-428.

Freedman, D.A., & Sekhon, J.S. (2010). Endogeneity in probit response models. Political Analysis, 18(2), pp. 138-150.

Ghin, E.M. (2017). New uses of outcomes measures under austerity: The case of Danish municipalities. Public Organization Review.

Gunderson, M., Orepoulous, P., & Brewer, D.J. (2010). Returns to education in developed countries. Economics of education Oxford: Elsevier Science.

Heckman, J.J., Vytlacil, E.J., & Heckman, J. (2007). Econometric evaluation of social programs, part II: Using the marginal treatment effect to organize alternative economic estimators to evaluate social programs and to forecast their effects in new environments. Handbook of econometrics, 6B, pp. 4875-5144. Amsterdam: Elsevier.

Heckman, J.J., & Urzua, S. (2010). Comparing IV with structural models: What simple IV can and cannot identify. Journal of Econometrics, 156, pp. 27-37.

Heckman, J.J., Humphries, J.E., & Kautz, T. (2014). The myth of achievement Tests. The GED and the role of character in american life. Chicago: University of Chicago Press.

Imbens, G., & Angrist, J. (1994). Identification and estimation of local average treatment effects. Econometrica, 62(2), pp. 467-475.

Karlsson, P., & Bergmark, A. (2015). Compared with what? An analysis of control-group types in Cochrane and Campbell reviews of psychosocial treatment efficacy with substance use disorders. Addiction, 110(3), pp. 420-428.

Kirkebøen, L.J., Leuven, E., & Mogstad, M. (2016). Field of study, earnings, and self-selection. The Quarterly Journal of Economics, 131(3), pp. 1057-1112.

Keslair, F., Maurin, E., & McNally, S. (2012). Every child matters? An evaluation of "Special Educational Needs programmes in England. Economics of Education Review, 31, pp. 932-948.

Lavy, V., & Schlosser, A. (2005). Targeted remedial education for underperforming teenagers: cost and benefits. Journal of Labor Economics, 23(4), pp. 839-874.

Leithwood, K., & Jantzi, D. (2009). A review of empirical evidence about school size effects: A policy perspective. Review of Educational Research, 79(1), pp. 464-490.

Martins, P. S. (2010). Can targeted, non-cognitive skills programs improve achievement? Discussion Paper 5266, IZA.

Newman, M., Garrett, Z., Elbourne, D., Bradley, S., Noden, S., & Taylor, S. (2006). Does secondary school size make a difference?: A systematic review. Educational Research Review, 1(1), pp. 41-60.

OECD (2015). Education at a glance 2015.

Powers, D.A.&, & Xie, Y. (2000). Statistical methods for categorical data analysis. San Diego: Academic Press.

Rodriguez-Planas, N. (2012). Longer-term impacts of mentoring, educational services, and incentives to learn: Evidence from a randomized trial in the United States. American Economic Journal: Applied Economics, 4(4), pp. 121-139.

Sacerdote, B. (2011). Peer effects in education: How might they work, how big are they and how much do we know thus far?. Handbook of the economics of education, 3, pp. 249-277. Amsterdam: Elsevier.

Schultz, J.L., & Mueller, D. (2006). Effectiveness of programs to improve postsecondary education enrollment and success of underrepresented youth: A literature review. St. Paul, MN: Wilder Research.

Staiger, D., & Stock, J. (1997). Instrumental variables regression with weak instruments. Econometrica, 65(3), pp. 557-586.

Kultusminister, K. (2015). The Education System in the Federal Republic in Germany 2014/2015.

Von Kopp, B., & Hörner, W. (2007). Lichtenstein. The education systems of europe Dordrecht: Springer.
These references have been extracted automatically and may have some errors. Signed in users can suggest corrections to these mistakes.
Suggest Corrections to References