You are here:
Peer turnover and student achievement: Implications for classroom assignment policy
ARTICLE
Economics of Education Review Volume 46, Number 1, ISSN 0272-7757 Publisher: Elsevier Ltd
Abstract
This paper examines the effect of peer turnover on academic achievement using random variation in classroom composition induced by Tennessee's Student Teacher Achievement Ratio (STAR) experiment. In central city school districts, I find that first graders benefit from greater peer turnover. Conversely, turnover is found to have a negative effect on young students in schools outside of central city districts. These results are consistent with a model of classroom learning in which the educational returns to having a stronger social network depend on neighborhood context. They suggest that a richer understanding of peer continuity effects is essential for designing optimal classroom assignment policies.
Citation
Luppino, M. (2015). Peer turnover and student achievement: Implications for classroom assignment policy. Economics of Education Review, 46(1), 98-111. Elsevier Ltd. Retrieved December 5, 2020 from https://www.learntechlib.org/p/206054/.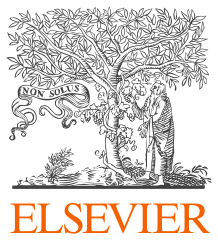 This record was imported from Economics of Education Review on March 1, 2019. Economics of Education Review is a publication of Elsevier.
Full text is availabe on
Science Direct: http://dx.doi.org/10.1016/j.econedurev.2015.03.002
Keywords
References
View References & Citations Map
Alexander, K.L., Entwisle, D., & Dauber, S. (1996). Children in motion: School transfers and elementary school performance. Journal of Educational Research, 90, pp. 3-12.

Alspaugh, J.W. (1998). Achievement loss associated with the transition to middle school and high school. Journal of Educational Research, 92(1).

Angrist, J.D., & Lang, K. (2004). Does school integration generate peer effects? Evidence from Boston's Metco program. The American Economic Review, 94, pp. 1613-1634.

Angrist, J.D., Pathak, P., & Walters, C. (2013). Explaining charter school effectiveness. American Economic Journal: Applied Economics, 5(4), pp. 1-27.

Betts, J.R., & Shkolnik, J. (1999). Key difficulties in identifying the effects of ability grouping on student achievement. Economics of Education Review, 19(1), pp. 21-26.

Boozer, Michael A. and Stephen E. Cacciola. 2001. "Inside the 'black box' of Project STAR: Estimation of peer effects using experimental data." Yale Economic Growth Center Discussion Paper No. 832.

Cascio, Elizabeth. and Diane Whitmore-Schanzenbach. 2007. "First in the class? Age and the education production function." NBER Working Paper No. 13663.

Chetty, R., Friedman, J., Hilger, N., Saez, E., Whitmore-Schanzenbach, D., & Yagan, D. (2011). How does your kindergarten classroom affect your earnings? Evidence from Project STAR. Quarterly Journal of Economics, 126(4), pp. 1593-1660.

Clotfelter, C.T., Ladd, H., & Vigdor, J. (2006). Teacher-student matching and the assessment of teacher effectiveness. Journal of Human Resources, 41(4), pp. 778-820.

Cooley Fruehwirth, Jane, Salvador Navarro, and Yuya Takahashi. 2011. "How the timing of grade retention affects outcomes: Identification and estimaton of time-varying treatment effects." University of Western Ontario, CIBC Centre for Human Capital and Productivity Working Paper No. 20117.

Cunha, F., & Heckman, J. (2008). Formulating, identifying and estimating the technology of cognitive and noncognitive skill formation. Journal of Human Resources, 43(4), pp. 738-792.

Dee, T.S. (2004). Teachers, race, and student achievement in a randomized experiment. The Review of Economics and Statistics, 86(1), pp. 195-210.

Dika, S.L., & Singh, K. (2002). Applications of social capital in educational literature: A critical synthesis. Review of Educational Research, 72(1), pp. 31-60.

Fryer, Roland G. 2006. "A model of social interactions and endogenous poverty traps." NBER Working Paper No. 12363.

Graham, B.S. (2008). Identifying social interactions through conditional variance restrictions. Econometrica, 76(3), pp. 643-660.

Gibbons, S., & Telhaj, S. (2011). Pupil mobility and school disruption. Journal of Public Economics, 95(9-10), pp. 1156-1167.

Hanushek, E.A. (1999). Some findings from an independent investigation of the Tennessee STAR experiment and from other investigations of class size effects. Educational Evaluation and Policy Analysis, 21(2), pp. 143-163.

Hanushek, E.A., Kain, J., & Rivkin, S. (2004). Disruption versus Tiebout improvement: The costs and benefits of switching schools. Journal of Public Economics, 88, pp. 1721-1746.

Imberman, S., Kugler, A., & Sacerdote, B. (2012). Katrina's children: Evidence on the structure of peer effects from hurricane evacuees. American Economic Review, 102(5), pp. 2048-2082.

Katriel, T., & Nesher, P. (1986). Gibush: The rhetoric of cohesion in Israeli school culture. Comparative Education Review, 30(2), pp. 216-231.

Kerbow, D. (1996). Patterns of urban student mobility and local school reform. Journal of Education for Students Placed at Risk, 1(2), pp. 147-169.

Krueger, A.B. (1999). Experimental estimates of education production functions. Quarterly Journal of Economics, 114(2), pp. 497-532.

Sojourner, A. (2013). Identification of peer effects with missing peer data: Evidence from Project STAR. Economic Journal, 123(569), pp. 574-605.

Temple, J.A., & Reynolds, A. (1999). School mobility and achievement: Longitudinal findings from an urban cohort. Journal of School Psychology, 37(4), pp. 355-377.

United States General Accounting Office. 1994. "Elementary school children: Many change schools frequently, harming their education." Report no. GAO/HEHS-94-95.

Whitmore, D. (2005). Resource and peer impacts on girls' academic achievement: Evidence from a randomized experiment. AEA Papers and Proceedings, 95(2), pp. 199-203.

Whitmore-Schanzenbach, Diane. 2007. "What have researchers learned from Project STAR?" Brookings Papers on Education Policy: 2006/2007.

Word, Elizabeth, Charles M. Achilles, Helen P. Bain, Carolyn Breda, John Folger, and B. DeWayne Fulton. 1990. 'The state of Tennessee's student/ teacher achievement ratio (star) project: Technical report 1985–1990', Technical Report, Tennessee State Department of Education.
These references have been extracted automatically and may have some errors. Signed in users can suggest corrections to these mistakes.
Suggest Corrections to References