You are here:
Knowledge of earnings risk and major choice: Evidence from an information experiment
ARTICLE
Alexander I. Ruder, Department of Political Science, United States ; Michelle Van Noy, Education and Employment Research Center in the School of Management and Labor Relations, United States
Economics of Education Review Volume 57, Number 1, ISSN 0272-7757 Publisher: Elsevier Ltd
Abstract
Policymakers increasingly seek to inform students about the expected economic returns to different college majors. Less attention has been given to the earnings risk of major choice. In this paper, we use an experiment to study the impact of an information intervention by providing individuals with data that show the earnings risk of a major choice. Our intervention allows us to compare earnings risk and major preferences among a group who is informed about earnings risk compared to a group not given information about risk. Our results show that individuals who see information about earnings risk form different earnings risk estimates and preferences over majors than individuals who see median earnings only. These differences show the negative consequences of making academic major decisions when holding incorrect estimates of earnings risk, and suggest the value of including earnings risk in tools such as college scorecards to inform students.
Citation
Ruder, A.I. & Van Noy, M. (2017). Knowledge of earnings risk and major choice: Evidence from an information experiment. Economics of Education Review, 57(1), 80-90. Elsevier Ltd. Retrieved December 4, 2020 from https://www.learntechlib.org/p/205844/.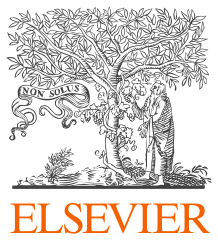 This record was imported from Economics of Education Review on March 1, 2019. Economics of Education Review is a publication of Elsevier.
Full text is availabe on
Science Direct: http://dx.doi.org/10.1016/j.econedurev.2017.02.001
Keywords
References
View References & Citations Map
Alexander, C.S., & Becker, H.J. (1978). The use of vignettes in survey research. Public Opinion Quarterly, 42(1), pp. 93-104.

Angrist, J.D., & Pischke, J.-S. (2009). Mostly harmless econometrics. Princeton: Princeton University Press.

Arcidiacono, P. (2004). Ability sorting and the returns to college major. Journal of Econometrics, 121(1–2), pp. 343-375.

Arcidiacono, P., Hotz, J., & Kang, S. (2012). Modeling college major choice using elicited measures of expectations and counterfactuals. Journal of Econometrics, 166(1), pp. 3-16.

Attanasio, O.P., & Kaufmann, K.M. (2012). Educational choices and returns on the labour and marriage markets: Subjective expectations, gender and decision making.

Beattie, I.R. (2002). Are all adolescent econometricians created equal? racial, class, and gender differences in college enrollment. Sociology of Education, 75(1), pp. 19-43.

Becker, G.S. (1993). Human capital: A theoretical and empirical analysis, with special reference to education. Chicago: The University of Chicago Press.

Beffy, M., Fougere, D., & Maurel, A. (2012). Choosing the field of study in postsecondary education: Do expected earnings matter?. The Review of Economics and Statistics, 94(1), pp. 334-347.

Berger, M.C. (1988). Predicted future earnings and choice of college major. Industrial and Labor Relations Review, 41(3), pp. 418-429.

Berinsky, A.J., Huber, G.A., & Lenz, G.S. (2012). Evaluating online labor markets for experimental research: Amazon.com's mechanical turk. Political Analysis, 20(3), pp. 351-368.

Betts, J.R. (1996). What do students know about wages? evidence from a survey of undergraduates. Journal of Human Resources, 31(1), pp. 27-56.

Blass, A., Lach, S., & Manksi, C. (2010). Using elicited choice probabilities to estimate random utility models: Preferences for electricity reliability. International Economic Review, 51(2), pp. 421-440.

Bonin, H., Dohment, T., Falk, A., Huffman, D., & Sunde, U. (2007). Cross-sectional earnings risk and occupational sorting: The role of risk attitudes. Labour Economics, 14(6), pp. 926-937.

Bracha, A., & Brown, D.J. (2010). Affective decision making: A theory of optimism bias.

Bullock, J.G., Green, D.P., & Ha, S.E. (2010). Yes, but what's the mechanism?. Journal of Personality and Social Psychology, 98(4), pp. 550-558.

Caner, A., & Okten, C. (2010). Risk and career choice: Evidence from Turkey. Economics of Education Review, 29(6), pp. 1060-1075.

Choy, S. (2002). Nontraditional undergraduates.

Christiansen, C., Joensen, J.S., & Nielsen, H.S. (2006). The risk-return trade-off in human capital investment.

College Scorecard (2014). U.S. Department of Education College Scorecard. Accessed August 22, 2016. https://collegescorecard.ed.gov/.

De Paola, M., & Gioia, F. (2012). Risk aversion and field of study choice: The role of individual ability. Bulletin of Economic Research, 64(s1), pp. s193-s209.

Delany, L., Harmon, C., & Redmond, C. (2011). Parental education, grade attainment and earnings expectations among university students. Economics of Education Review, 30(6), pp. 1136-1152.

Dominitz, J., & Manski, C.F. (1996). Eliciting student expectations of the returns to schooling. Journal of Human Resources, 31(1), pp. 1-26.

Fouarge, D., Kriechel, B., & Dohmen, T. (2014). Occupational sorting of school graduates: The role of economic preferences. Journal of Economic Behavior and Organization, 106, pp. 335-351.

Fryer, R.G. (2013). Information and student achievement: Evidence from a cellular phone experiment.

Hoxby, C., & Turner, S. (2013). Expanding college opportunities for high-achieving, low income students.

Imai, K., Keele, L., Tingley, D., & Yamamoto, T. (2011). Unpacking the black box of causality: Learning about causal mechanisms from experimental and observational studies. American Political Science Review, 105(4), pp. 765-789.

Irwin, F.W. (1953). Stated expectations as functions of probability and desirability of outcomes. Journal of Personality, 21(3), pp. 329-335.

Jacob, B.A., & Wilder, T. (2010). Educational Expectations and Attainment.

Jensen, R. (2010). The (perceived) returns to education and the demand for schooling. Quarterly Journal of Economics, 125(2), pp. 515-548.

Kelly, A.P. (2015). High costs, uncertain benefits.

Manski, C.F. (1993). Adolescent econometricians: How do youth infer the returns to schooling?. Studies of supply and demand in higher education, chapter 2 Chicago: University of Chicago Press.

Manski, C.F., & Wise, D.A. (1983). College choice in America. Boston: Harvard University Press.

Mutz, D.C. (2011). Population-based survey experiments. Princeton: Princeton University Press.

NCES (2002). Digest of education statistics.

Nguyen, T. (2013). Information, role models and perceived returns to education: Experimental evidence from Madagascar.

Nielsen, H., & Vissing-Jorgensen, A. (2006). The impact of labor income risk on educational choices: Estimates and implied risk aversion. Unpublished Manuscript.

Office of the Press Secretary, White House (2015). Fact sheet: Empowering students to choose the college that is right for them. Accessed December 20, 2015 at www.whitehouse.gov/the-press-office/2015/09/12/fact-sheet-empowering-students-choose-college-right-them.

Puri, M., & Robinson, D.T. (2007). Optimism and economic choice. Journal of Financial Economics, 86(1), pp. 71-99.

Saks, R.E., & Shore, S.H. (2005). Risk and career choice. The B.E. Journal of Economic Analysis & Policy, 5(1), pp. 1-43.

Slovic, P. (2000). The perception of risk. New York: Taylor and Francis.

Willis, R.J., & Rosen, S. (1979). Education and self selection. Journal of Political Economy, 87(5), pp. S7-S36.

Wiswall, M., & Zafar, B. (2015). Determinants of college major choice: Identification using an information experiment. Review of Economic Studies, 82(2), pp. 791-824.

Wooldridge, J.M. (2002). Econometric analysis of cross section and panel data. Cambridge: MIT Press.
These references have been extracted automatically and may have some errors. Signed in users can suggest corrections to these mistakes.
Suggest Corrections to References