You are here:
Advanced Placement: do minorities have equal opportunity?
ARTICLE
Economics of Education Review Volume 23, Number 2 ISSN 0272-7757 Publisher: Elsevier Ltd
Abstract
Black and Hispanic high school students enroll in Advanced Placement (AP) courses at approximately half the rate of white students. This paper develops a microeconomic model of the AP participation decision and finds that low income is the single most important factor behind the minority AP participation gap. In addition, minority students enroll in AP math, science, and English at lower rates than comparable white students. Magnet schools promote AP participation among white students but reduce participation among college-bound black students. Race-matched role models promote AP-taking among high-achieving black males, and AP incentive programs have the potential to dramatically increase minority student participation. Policy implications include reducing the impersonal nature of large high schools by creating smaller "schools-within-a-school" while maintaining flexibility across academic tracks, eliminating magnet programs, hiring qualified AP teachers to actively mentor minority students, and implementing incentive programs that promote teacher training and provide incentives for student achievement.
Citation
Klopfenstein, K. Advanced Placement: do minorities have equal opportunity?. Economics of Education Review, 23(2), 115-131. Elsevier Ltd. Retrieved December 2, 2020 from https://www.learntechlib.org/p/205837/.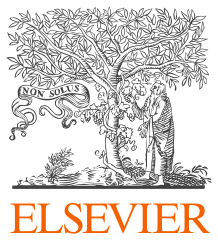 This record was imported from Economics of Education Review on March 1, 2019. Economics of Education Review is a publication of Elsevier.
Full text is availabe on
Science Direct: http://dx.doi.org/10.1016/S0272-7757(03)00076-1
Keywords
References
View References & Citations Map
Beady, C.H., & Hansell, S. (1981). Teacher race and expectations for student achievement . American Educational Research Journal, 18(2), pp. 191-206.

Burdman, P. (2000). Extra credit, extra criticism . Black Issues in Higher Education, 17(18), pp. 28-33.

Carnegie Council on Adolescent Development. (1989). Turning points: Preparing American youth for the 21 st century. New York: Carnegie Corporation.

Chenoweth, K. (1998). The College Board decries preparation gap . Black Issues in Higher Education, 15(15), pp. 24-25.

Chmelynski, C.C. (1998). Segregated schools in the '90s . The Education Digest, 63(5), pp. 49-51.

College Board. (2001). Facts about the Advanced Placement Program: 2001. Pamphlet.

College Board. (2000). Advancing minority high achievement: National trends and promising programs and practices. A report prepared for the National Task Force on Minority High Achievement. By Geoffrey D. Borman, Sam Stringfield, and Laura Rachuba.

Ehrenberg, R.G., Goldhaber, D.D., & Brewer, D.J. (1995). Do teacher's race, gender, and ethnicity matter? Evidence from the National Educational Longitudinal Study of 1988 . Industrial and Labor Relations Review, 48(3), pp. 547-561.

Evans, M.O. (1992). An estimate of race and gender role-model effects in teaching high school . Journal of Economic Education, 23(3), pp. 209-217.

Farkas, G., Lleras, C., & Maczuga, S. (2002). Does oppositional culture exist in minority and poverty peer groups? . American Sociological Review, 67(Feb), pp. 148-155.

Ferguson, R.F. (2002). What doesn't meet the eye: Understanding and addressing racial disparities in high-achieving suburban schools. North Central Regional Educational Laboratory, http://www.ncrel.org/gap/research.htm.

Ferguson, R.F. (1998). Can schools narrow the black-white test score gap? . The Black-White Test Score Gap, pp. 318-374. Washington, DC: Brookings Institution Press.

Fletcher, M. A. (2002). Degrees of separation: gender gap among graduates has educators wondering where the men are. Washington Post, June 25: A1.

Fordham, S., & Ogbu, J.U. (1986). Black students' school success: Coping with the burden of 'acting white' . The Urban Review, 18(3), pp. 176-206.

Irvine, J.J. (1988). An analysis of the problem of disappearing black educators . The Elementary School Journal, 88(5), pp. 503-513.

Krein, S.F., & Beller, A.H. (1988). Educational attainment of children from single-parent families: Differences by exposure, gender, and race . Demography, 25(2), pp. 221-234.

Long, M. C. (2001). Race and college admissions: An alternative to affirmative action? Paper presented at the November meetings of the Association of Public Policy Analysis and Management, Washington, D.C.

Losen, D., & Orfield, G. (2002). Racial inequity in special education . Cambridge, MA: Harvard Education Publishing Group.

Murnane, R.J., Maynard, R.A., & Ohls, J.C. (1981). Home resources and children's achievement . The Review of Economics and Statistics, 63(3), pp. 369-377.

Nixon, L.A., & Robinson, M.D. (1999). The educational attainment of young women: Role model effects of female high school faculty . Demography, 36(2), pp. 185-194.

Oakes, J. (1985). Keeping track: How schools structure inequality . New Haven, CT: Yale University Press.

Rose, H., & Betts, J.R. (2001). Math matters: The links between high school curriculum, college graduation, and earnings . San Francisco, CA: Public Policy Institute of California.

Rosenbaum, J.E. (2001). Beyond college for all: Career paths for the forgotten half . New York, NY: Russell Sage Foundation.

Texas Education Agency, Office of Policy Planning and Research. (1995). Reporting Texas Advanced Placement examination performance: Promoting a head start on the transition to college. Policy Research Report No. 7.

US Department of Education. (1997). Promising practices. White Paper prepared for US Secretary of Education Richard W. Riley. http://www.ed.gov/pubs/math/part6.html
These references have been extracted automatically and may have some errors. Signed in users can suggest corrections to these mistakes.
Suggest Corrections to References