You are here:
Academic performance, childhood economic resources, and the choice to leave school at age 16
ARTICLE
Economics of Education Review Volume 26, Number 3 ISSN 0272-7757 Publisher: Elsevier Ltd
Abstract
A general international observation is that adolescents from disadvantaged families are more likely to leave school at age 16. In this paper we extend the literature on school-leaving decisions by using a new and extensive panel data set from New Zealand; and by examining the effect of family income, and personal and environmental characteristics since childhood on both academic performance and subsequent schooling choices. Results obtained from single equations and joint estimation, allowing for possible endogeneity of academic performance, reveal the importance of the role of academic performance in models of demand for education. Several factors that are at work for a long time, such as household income at different points in time, influence the school-leaving decision through academic performance. These results point to the role that stimulating academic performance can play in breaking cycles of disadvantage.
Citation
Maani, S.A. & Kalb, G. Academic performance, childhood economic resources, and the choice to leave school at age 16. Economics of Education Review, 26(3), 361-374. Elsevier Ltd. Retrieved February 1, 2023 from https://www.learntechlib.org/p/205827/.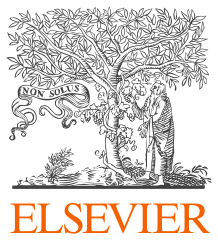 This record was imported from Economics of Education Review on March 1, 2019. Economics of Education Review is a publication of Elsevier.
Full text is availabe on
Science Direct: http://dx.doi.org/10.1016/j.econedurev.2005.12.002
Keywords
References
View References & Citations Map
Anderson, D.S., & Vervoon, A.E. (1983). Access to privilege: Patterns of participation in Australian post-secondary education . Canberra: Australian National University Press.

Becker, G.S. (1993). Human capital . Chicago: Chicago University Press.

Blau, D.M. (1999). The effect of income on child development . Review of Economics and Statistics, 81(2), pp. 261-276.

Cai, L., & Kalb, G. (2006). Health status and labour force participation: Evidence from Australia. Health Economics, 15(3), 241–261.

Case, A. C., & Katz, L. F. (1991). The company you keep: The effects of family and neighborhood on disadvantaged youths. NBER Working Paper 3705.

Duncan, G.J., Yeung, W.J., Brooks-Gunn, J., & Smith, J. (1998). How much does child poverty affect the life chances of children? . American Sociological Review, 63, pp. 406-423.

Ermisch, J., & Francesconi, M. (2001). Family matters: Impact of family background on educational attainment . Economica, 68(270), pp. 137-156.

Evans, W.N., & Schwab, R.M. (1995). Finishing high school and starting college: Do Catholic schools make a difference? . Quarterly Journal of Economics, 110(4), pp. 941-974.

Feinstein, L., & Symons, J. (1999). Attainment in secondary school . Oxford Economic Papers, 51, pp. 300-321.

Fergusson, D.M., Horwood, L.J., & Lloyd, M. (1991). Confirmatory factor models of attention deficit and conduct disorder . Journal of Child Psychology and Psychiatry, 32(2), pp. 257-274.

Fergusson, D.M., & Lynskey, M.T. (1993). Maternal age and cognitive and behavioural outcomes in middle childhood . Paediatric and Perinatal Epidemiology, 7, pp. 77-91.

Fuller, W.C., Manski, C.F., & Wise, D.A. (1982). New evidence on the economic determinants of postsecondary schooling choices . Journal of Human Resources, 17(4), pp. 477-498.

Gregg, P., & Machin, S. (1998). Child development and success or failure in the youth labor market. Centre for Economic Performance Discussion Paper No. 397, London School of Economics.

Hanushek, E.A. (1979). Conceptual and empirical issues in the estimation of educational production functions . Journal of Human Resources, 14(3), pp. 351-388.

Haveman, R., & Wolfe, B. (1995). The determinants of children's attainment A review of methods and findings . Journal of Economic Literature, 33(4), pp. 1829-1878.

Light, A., & Strayer, W. (2000). The determinants of college completion School quality or student ability? . Journal of Human Resources, 35(2), pp. 299-332.

Maani, S. A. (1997). Investing in minds: The economics of higher education in New Zealand (209pp.). Wellington: Institute of Policy Studies Press.

Maani, S.A. (2004). Why have Maori relative income levels deteriorated over time? . Economic Record, 80(248), pp. 100-123.

Maani, S. A., & Kalb, G. (2005). Academic performance, parental income, and the choice to leave school at age sixteen. Department of Economics Working Paper No. 258, University of Auckland.

Maddala, G. (1983). Limited dependent and qualitative variables in econometrics . New York: Cambridge University Press.

Maloney, T. (1999). An analysis of representativeness and attrition in the CHDS. New Zealand Treasury Working Paper, Wellington, September.

Montgomery, J. (1991). Social networks and labor market outcomes Toward an economic analysis . American Economic Review, 81(5), pp. 1408-1418.

Prior, H., & Beggs, J.J. (1989). Influence of family background on the educational and labor force outcomes of year 12 school-leavers . Australian Journal of Statistics, 31A, pp. 99-124.

Rice, P.G. (1987). The demand for post-compulsory education in the U.K. and the effects of educational maintenance allowances . Economica, 54, pp. 465-475.

Rumberger, R.W., & Lamb, S.P. (2003). The early employment and further education experience of high school dropouts A comparative study of the United States and Australia . Economics of Education Review, 22(4), pp. 353-366.

Schultz, T.W. (1961). Investment in human capital . American Economic Review, 51, pp. 1-17.

Stern, S. (1989). Measuring the effect of disability on labor force participation . Journal of Human Resources, 24(3), pp. 361-395.

Williams, T. (1987). Participation in education. Research Monograph No. 30. Hawthorn, Vic.: Australian Council for Educational Research.

Willis, R.J., & Rosen, S. (1979). Education and self-selection . Journal of Political Economy, 87, pp. S7-S38.
These references have been extracted automatically and may have some errors. Signed in users can suggest corrections to these mistakes.
Suggest Corrections to References