You are here:
Nurse Educators' use of Lecture and Active Learning
ARTICLE
Tim Bristol, Walden University, United States ; Debra Hagler, College of Nursing & Health Innovation, United States ; Jacquelyn McMillian-Bohler, Duke University School of Nursing, United States ; Rita Wermers, Arizona State University, United States ; Daniel Hatch, Marilyn H. Oermann, Duke University School of Nursing, United States
Teaching and Learning in Nursing Volume 14, Number 2, ISSN 1557-3087 Publisher: Elsevier Ltd
Abstract
The results of numerous studies suggest that by using active learning strategies educators can improve student learning outcomes. We asked 536 nurse educators teaching in prelicensure programs to estimate the extent that they integrate active learning strategies into their courses. There were no relationships identified between the estimated extent of active learning use and program National Council Licensure Examination pass rates.
Citation
Bristol, T., Hagler, D., McMillian-Bohler, J., Wermers, R., Hatch, D. & Oermann, M.H. (2019). Nurse Educators' use of Lecture and Active Learning. Teaching and Learning in Nursing, 14(2), 94-96. Elsevier Ltd. Retrieved April 21, 2019 from https://www.learntechlib.org/p/198855/.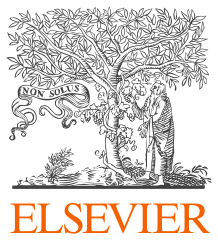 This record was imported from Teaching and Learning in Nursing on April 7, 2019. Teaching and Learning in Nursing is a publication of Elsevier.
Full text is availabe on
Science Direct: http://dx.doi.org/10.1016/j.teln.2018.12.003
Keywords
View References & Citations Map
References
Adkins, J.K. (2018). Active learning and formative assessment in a user-centered design course. Information Systems Education Journal, 16(4), pp. 34-40.

Bonwell, C., & Eison, J. (1991). Active learning: Creating excitement in the classroom. ASHE-ERIC higher education report no. 1. Washington, DC: George Washington University, School of Education and Human Development.

Cattaneo, K.H. (2017). Telling active learning pedagogies apart: From theory to practice. Journal of New Approaches in Educational Research, 6(2), pp. 144-152.

Freeman, S., Eddy, S.L., McDonough, M., Smith, M.K., Okoroafor, N., Jordt, H., (2014). Active learning increases student performance in science, engineering, and mathematics. Proceedings of the National Academy of Sciences, 111, pp. 8410-8415.

Hinderer, K., Dibartolo, M., & Walsh, C. (2014). HESI Admission Assessment (A2) examination scores, program progression, and NCLEX-RN success in baccalaureate nursing: An exploratory study of dependable academic indicators of success. Journal of Professional Nursing, 30, pp. 436-442.

Hyun, J., Ediger, R., & Lee, D. (2017). Students' satisfaction on their learning process in active learning and traditional classrooms. International Journal of Teaching and Learning in Higher Education, 29(1), pp. 108-118.

Johnson, T., Sanderson, B., Wang, C., & Parker, F. (2017). Factors associated with first-time NCLEX-RN success: A descriptive research study. Journal of Nursing Education, 56, pp. 542-545.

Lumpkin, A.L., Achen, R.M., & Dodd, R.K. (2015). Student perceptions of active learning. College Student Journal, 49(1), pp. 121-133.

Matsuda, Y., Azaiza, K., & Salani, D. (2017). Flipping the classroom without flipping out the students: Working with an instructional designer in an undergraduate evidence-based nursing practice course. Quarterly Review of Distance Education, 18(1), pp. 17-27.

Oermann, M.H. (2015). Technology and teaching innovations in nursing education: Engaging the student. Nurse Educator, 40, pp. 55-56.

Styers, M.L., Van Zandt, P.A., & Hayden, K.L. (2018). Active learning in flipped life science courses promotes development of critical thinking skills. CBE-Life Sciences Education, 17(3).

Ulrich, D.L., Brewer, T., Steele-Johnson, D., Juvina, I., Peyton, E., & Hammond, C. (2017). Team-based learning's effects on standardized test scores and student reactions. Journal on Excellence in College Teaching, 28(2), pp. 133-165.

Umbach, P.D., & Wawrzynski, M.R. (2005). Faculty do matter: The role of college faculty in student learning and engagement. Research in Higher Education, 46(2), pp. 153-184.

Waldeck, J.N., & Weimer, M. (2017). Sound decision making about the lecture's role in the college classroom. Communication Education, 66, pp. 247-250.

Waltz, C.F., Jenkins, L.S., & Han, N. (2014). The use and effectiveness of active learning methods in nursing and health professions education: A literature review. Nursing Education Perspectives, 35, pp. 392-400.

Woodring, B.C., & Hultquist, B.L. (2017). Using lecture in active classrooms. Innovative teaching strategies in nursing and related health professions, pp. 143-161. Burlington, MA: Jones & Bartlett Learning.
These references have been extracted automatically and may have some errors. If you see a mistake in the references above, please contact info@learntechlib.org.