You are here: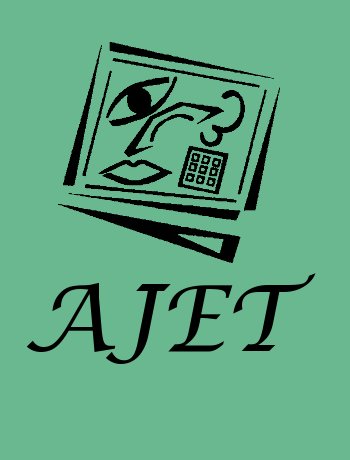 Supporting students' self-directed experiences of studio learning in Communication Design: The co-creation of a participatory methods process model
ARTICLE
Australasian Journal of Educational Technology Volume 34, Number 6, ISSN 0814-673X Publisher: Australasian Society for Computers in Learning in Tertiary Education
Abstract
This interdisciplinary paper discusses the meaning of open, critical, communal, and discursive learning spaces in higher education. It draws on recent research (Marshalsey, 2017) that illuminates the relationship between sensory affect and learning in studio education. It focuses on the extension and development of new learning configurations in the design studio, augmented by technology enhanced learning. Sensory affect is a form of feedback that can be used by learners to analyse and interpret the impact of the learning environment around them. This study used sensory affect as a lens through which to understand students' experiences of practice-based learning in Communication Design spaces in two distinct higher education settings in the United Kingdom and Australia.The evolution of specialist design studio learning spaces, from physical studios to a blend of virtual and online educational environments, has led to significant debate about how to design, use and evaluate learning spaces for practice-based design disciplines. The paper uses the methods process model, based on participatory design tools (Marshalsey, 2017; Sanders & Stappers, 2008). The MPM supports students and educators to qualitatively interpret and critique their learning spaces more explicitly within their design education.
Citation
Marshalsey, L. & Sclater, M. (2018). Supporting students' self-directed experiences of studio learning in Communication Design: The co-creation of a participatory methods process model. Australasian Journal of Educational Technology, 34(6),. Australasian Society for Computers in Learning in Tertiary Education. Retrieved August 16, 2022 from https://www.learntechlib.org/p/188181/.
References
View References & Citations Map
Bayne, S. (2015). What's the matter with "technology-enhanced learning"? Learning, Media and Technology, 40(1), 5–20. Https://doi.org/10.1080/17439884.2014.915851

Bloomer, K.C., & Moore, C.W. (1978). Body, memory and architecture. New Haven, CT: Yale University Press.

Boddington, A., & Boys, J. (2011). Re-shaping learning: A critical reader– The future of learning spaces in post-compulsory education. Rotterdam: Sense Publishers.

Boling, E., Schwier, R.A., Gray, C.A., Smith, K.M., & Campbell, K. (2016). Studio teaching in higher education. New York, NY: Routledge.

Boys, J. (2008). Beyond the beanbag? Towards new ways of thinking about learning spaces. Networks Magazine, 18–19. Retrieved from http://arts.brighton.ac.uk/__data/assets/pdf_file/0019/64180/JosBoys-article-Networks08-pages-16-19.pdf

Csikszentmihalyi, M. (1975). Beyond boredom and anxiety: The experience of play in work and games. London: Jossey-Bass.

Davidts, W., & Paice, K. (2009). The fall of the studio: Artists at work. Amsterdam: Valiz.

De Groot, E., Endedijk, M., Jaarsma, D., van Beukelen, P., Simons, R.-J. (2013). Development of critically reflective dialogues in communities of health professionals. Advances in Health Sciences Education: Theory and Practice, 18(4), 627–643.

Delgado, M. (2015). Urban youth and Photovoice: Visual ethnography in action. Oxford: Oxford University Press.

Depraz, N., Varela, F.J., & Vermersch, P. (2003). On becoming aware: A pragmatics of experiencing. Amsterdam: John Benjamins Publishing Company.

Ellis, R.A., & Goodyear, P. (2016). Context and implications document for: Models of learning space: Integrating research on space, place and learning in higher education. Review of Education, 4(2), 192– 194.
Ghassan, A., & Bohemia, E. (2015). The global studio. FORMakademisk, 8(1), 1–11.

Given, L.M. (2008). The SAGE encyclopedia of qualitative research methods. Thousand Oaks, CA: Sage.

Harrison, A., & Hutton, L. (2014). Design for the changing educational landscape: Space, place and the future of learning. Abingdon: Routledge

Huber, J., Caine, V., Huber, M., & Steeves, P. (2013). Narrative inquiry as pedagogy in education: The extraordinary potential of living, telling, retelling, and reliving stories of experience. Review of Research in Education, 37(March), 212–242.

Huberman, A.M., & Miles, M.B. (1994). Qualitative data analysis: An expanded sourcebook. Thousand Oaks, CA: Sage. Australasian Journal of Educational Technology, 2018, 34(6). Ingold, T. (2002). Sound making against soundscape. In S. Bunn (Ed.), Sound and anthropology, body environment and human sound making. St Andrews: University of St Andrews. Retrieved from http://www.st-andrews.ac.uk/soundanth/work/ingold

Kemmis, S., McTaggart, R., & Nixon, R. (2014). The action research planner: Doing critical participatory action research. Singapore: Springer.

Kirkwood, A., & Price, L. (2014). Technology-enhanced learning and teaching in higher education: What is "enhanced" and how do we know? A critical literature review. Learning Media and Technology, 39(1), 6–36. Https://doi.org/10.1080/17439884.2013.770404

Kolb, D.A. (1983). Experiential learning: Experience as the source of learning and development. Upper Saddle River, NJ: Financial Times, Prentice Hall.

Kramer, L., Schwartz, P., Cheadle, A., & Rauzon, S. (2012). Using Photovoice as a participatory evaluation tool in Kaiser Permanente's Community Health Initiative. Health Promotion Practice, 14(5), 686–694.
Lee, D., Morrone, A.S., & Siering, G. (2018). From swimming pool to collaborative learning studio: Pedagogy, space, and technology in a large active learning classroom. Educational Technology Research and Development, 66(1), 95–127. Https://doi.org/10.1007/s11423-017-9550-1
Leitch, R., & Day, C. (2000). Action research and reflective practice: Towards a holistic view. Educational Action Research, 8(1), 179–193.
Lyon, P. (2011). Design education: Learning, teaching and researching through design. Farnham: Gower.

Malnar, J.M., & Vodvarka, F. (2004). Sensory design. Minneapolis: University of Minnesota Press.

Marshalsey, L. (2017). An investigation into the experiential impact of sensory affect in contemporary communication design studio education (Doctoral dissertation). The Glasgow School of Art, UK. Retrieved from http://radar.gsa.ac.uk/5894/

Marshalsey, L., & Sclater, M. (2018). Critical perspectives of technology-enhanced learning in relation to specialist Communication Design studio education within the UK and Australia. Research in Comparative and International Education. Https://doi.org/10.1177/1745499918761706

Mokhtar Noriega, F., Heppell, S., Segovia Bonet, N., & Heppell, J. (2013). Building better learning and learning better building, with learners rather than for learners. On the Horizon, 21(2), 138–148.

Pink, S. (2009). Doing sensory ethnography. London: Sage.

Pink, S. (2014). Digital–visual–sensory-design anthropology: Ethnography, imagination and intervention. Arts and Humanities in Higher Education, 13(4), 412– 427.

Prosser, M., & Trigwell, K. (1999). Understanding learning and teaching: The experience in higher education. Buckingham: Open University Press.

Ramaswamy, V., & Ozcan, K. (2014). The co-creation paradigm. Stanford, CA: Stanford Business Books.

Rappaport, L. (2013). Trusting the felt sense in art-based research. Journal of Applied Arts& Health, 4(1), 97–104.

Reason, P., & Bradbury-Huang, H. (2005). Handbook of action research. London: Sage.

Relph, E. (2008). Place and placelessness. London: Pion Ltd.

Richards, N. (2011). Realities at the Morgan Centre, Toolkit #17: Using participatory visual methods. Manchester: University of Manchester. Retrieved from http://hummedia.manchester.ac.uk/schools/soss/morgancentre/toolkits/17-toolkit-participatory-visualmethods.pdf

Sanders, E.B.-N., & Stappers, P.J. (2008). Co-creation and the new landscapes of design. CoDesign, 4(1), 5–18.
Sanya, T. (2016). Participatory design: An intersubjective schema for decision making. International Journal of Architectural Research, 10(1), 62–75.

Scott-Webber, L., Branch, J., Batholomew, P., & Nygaard, C. (2014). Learning space design in higher education. Faringdon: Libri Publishing.

Sharp, J.G., Hemmings, B., & Kay, R. (2016). Towards a model for the assessment of student boredom and boredom proneness in the UK higher education context. Journal of Further and Higher Education, 40(5), 649–681.

Shreeve, A. (2010). A phenomenographic study of the relationship between professional practice and teaching your practice to others. Studies in Higher Education, 35, 691–703.

Vyas, D., vander Veer, G., & Nijholt, A. (2013). Creative practices in the design studio culture: Collaboration and communication. Cognition, Technology and Work, 15, 415–443.
These references have been extracted automatically and may have some errors. Signed in users can suggest corrections to these mistakes.
Suggest Corrections to References