You are here: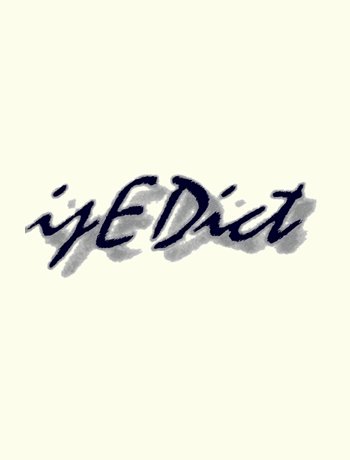 Using educational webcasts in small multigrade schools of isolated islands
ARTICLE
IJEDICT Volume 8, Number 2, ISSN 1814-0556 Publisher: Open Campus, The University of the West Indies, West Indies
Abstract
The purpose of this study is to present the primary schools' educational system in small and isolated islands of Greece. These areas, are characterized by inaccessibility and isolation used to have multigrade schools. For facing the difficulties of multigrade schooling, curriculums should be engaged with different learning strategies. In this case study, we conducted a research in order to investigate the effectiveness of educational webcast as an auxiliary manner under multigrade schooling conditions. The research was carried out in six small and isolated schools in Greece. The field study compared mulitigrade traditional teaching and webcast enhanced multigrade teaching. The educational webcast was deployed to 22 primary school students. The results of the study indicated that educational webcasts can valuable contribute into multigrade primary schools students. The implications of the findings are discussed for practice and research.
Citation
Giannakos, M. & Vlamos, P. (2012). Using educational webcasts in small multigrade schools of isolated islands. International Journal of Education and Development using ICT, 8(2),. Open Campus, The University of the West Indies, West Indies. Retrieved February 23, 2020 from https://www.learntechlib.org/p/188045/.
References
View References & Citations Map
Aksoy, N. (2008) Multigrade Schooling in Turkey: An Overview, International Journal of Educational Development. 28, 218-228.

Bell, S. (2003). Cyber-guest lectures: using webcasts as a teaching tool. TechTrends, 47 (4), 1014.

Berry, C. (2001). Achievement effects of multigrade and monograde primary schools in the Turks and Caicos Islands. International Journal of Educational Development, 21, 537–552.

Benveniste, L.A. And McEwan, P.J. (2000). Constraints to Implementing Educational Innovations: The Case of Multigrade Schools'. International Review of Education, 46 (12), 31-48.

Brotherton, J.A. & Abowd, G.D. (2004). Lessons learned from eClass: Assessing automated capture and access in the classroom. ACM Trans. Comput.-Hum. Interact., 11, 2, 121– 155.

Giannakos, M.N., Chorianopoulos, K., Johns, P., Inkpen, K., and Du, H. (2011). Children's interactions in an asynchronous video mediated communication environment. In Proceedings of the 13th IFIP TC 13 international Conference on Human-Computer interaction-Volume Part I. 199-206.

Little, A.W. And Pridmore, P. (2004). The MUSE Training Programme: A final evaluation'. Mimeo. London: Institute of Education.

Ludlow, B.L. (1998). Preparing special educational personnel for rural schools: Current practices and future directions. Journal of Research in Rural Education, 14 (2), 57-75.

Ludlow, B.L., Duff, M.C. (2002). Webcasting: A New Technology for Training Special Educators in Rural Areas'. No Child Left Behind: The Vital Role of Rural Schools. Annual National Conference Proceedings of the American Council on Rural Special Education (ACRES).

Psacharopoulos, G., Rojas, C. And Velez, E. (1993). Achievement Evaluation of Colombia's Escuela Nueva: Is Multigrade the Answer?. Comparative Education Review, 37 (3), 263276.

Scutter, S., Stupans, I., Sawyer, T. & King, S. (2010). How do students use podcasts to support learning? Australasian Journal of Educational Technology, 26 (2), 180-191.

Tan, V. (2007). Using IT Tools in Teaching-IVLE, Webcast Lectures and PowerPoint. CDTLink,11 (3), 1-2.

Traphagan, T., Kucsera, J.V. & Kishi, K. (2010). Impact of class lecture webcasting on attendance and learning. Educational Technology Research& Development, 58, 19–37.

Tynan, B. & Colbran, S. (2006). Podcasting, student learning and expectations. In Whose learning, Whose technology? Proceedings ascilite Sydney, 825-832.

Veenman, S. (1995). Cognitive and noncognitive effects of multigrade and multi-age classes: a best-evidence synthesis. Review of Educational Research 65 (4), 319–381.
These references have been extracted automatically and may have some errors. Signed in users can suggest corrections to these mistakes.
Suggest Corrections to References