You are here:
Towards Serving the Data Warehousing/Business Intelligence Industry Better: Enrichment of a Postgraduate Course
PROCEEDING
Carin Venter, North-West University, South Africa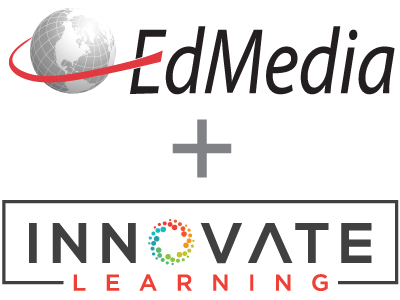 EdMedia + Innovate Learning, in Amsterdam, Netherlands Publisher: Association for the Advancement of Computing in Education (AACE), Waynesville, NC
Abstract
This paper makes recommendations for enrichment of a postgraduate data warehousing/ business intelligence (DW/BI) course offered at a university. It aims to prepare students better for industry. DW/BI is an essential business skill—it improves decision making and competitiveness. Consequently, several organisations invest in DW/BI systems. Unfortunately these systems often fail. To improve upon high failure rates, the researcher identifies causes of failures, and ways to overcome them; she proposes that success rates be improved by educating students to proactively circumvent identified causes of failures when they become practitioners in the field. The study is guided by a critical systems thinking, reflective approach, i.e. critical social heuristics, to reflect on: sources of motivation, control, knowledge and legitimacy in terms of the actual versus ideal state. She explores shortcomings from the perspectives of: literature; alumni, currently employed in industry; and industry, as current/future employers of alumni and suppliers of DW/BI systems.
Citation
Venter, C. (2018). Towards Serving the Data Warehousing/Business Intelligence Industry Better: Enrichment of a Postgraduate Course. In T. Bastiaens, J. Van Braak, M. Brown, L. Cantoni, M. Castro, R. Christensen, G. Davidson-Shivers, K. DePryck, M. Ebner, M. Fominykh, C. Fulford, S. Hatzipanagos, G. Knezek, K. Kreijns, G. Marks, E. Sointu, E. Korsgaard Sorensen, J. Viteli, J. Voogt, P. Weber, E. Weippl & O. Zawacki-Richter (Eds.), Proceedings of EdMedia: World Conference on Educational Media and Technology (pp. 966-975). Amsterdam, Netherlands: Association for the Advancement of Computing in Education (AACE). Retrieved April 24, 2019 from https://www.learntechlib.org/primary/p/184301/.
View References & Citations Map
References
Alvesson, M. And Willmott, H. (1992) 'On the idea of emancipation in management and organization studies', Academy of Management Review, 17(3), pp. 432-464.
Avison, D. And Fitzgerald, G. (2006) Information systems development: methodologies, techniques& Tools. London: McGraw-Hill.
Baskerville, R.L. (1999) 'Investigating information systems with action research', Communications of the Association for Information Systems, 2(19), pp. 1-32.
Checkland, P. And Holwell, S. (1998) Information, systems, and information systems: making sense of the field. Chichester: Wiley.
Clegg, B. And Shaw, D. (2008) 'Using process-oriented holonic (PrOH) modelling to increase understanding of information systems', Information Systems Journal, 18(5), pp. 447-477.
Córdoba, J.-R. (2007) 'Developing Inclusion and Critical Reflection in Information Systems Planning', Organization, 14(6), pp. 909-927.
Davey, B. And Parker, K.R. (2015) 'Requirements elicitation problems: a literature analysis', Issues in Informing Science& Information Technology, pp. 71.
Dawson, L. And Van Belle, J.-P. (2013) 'Critical success factors for business intelligence in the South African financial services sector: original research', South African Journal of Information Management, (1), pp. 1.
Delanty, G. (2011) 'Varieties of critique in sociological theory and their methodological implications for social research', Irish Journal of Sociology, 19(1), pp. 68-92.
Dresner Advisory Services, L. (2012) Wisdom of the CrowdTM Business Intelligence Market Study R. Available at: www.yellowfinbi.com/Document.i4?DocumentId=159663 (Accessed: 15 May 2014).
Ezell, B. And Crowther, K. (2007) 'Philosophical Issues and their Implications for the Systems Architect', Foundations of Science, 12(3), pp. 269-276.
Flood, R.L. And Jackson, M.C. (1991) Creative Problem Solving: Total Systems Intervention. Chichester: Wiley.
Gardner, S.R. (1998) 'Building the data warehouse', Communications of the ACM, 41(9), pp. 52-60.
Gartner (2011) Business Intelligence Adoption Trends, 2011. Available at: http://my.gartner.com/portal/server.pt? Open=512&objID=256&mode=2&PageID=2350940&ref=WorkGroupWidgetContent&resId=1852916 (Accessed: 15 May 2013).
Gartner (2013) Gartner Says Business Intelligence/Analytics is Top Area for CFO Technology Investment Through 2014. Available at: http://www.gartner.com/newsroom/id/2488616 (Accessed: 6 November 2013.
Green, R., Mazzuchi, T. And Sarkani, S. (2010) 'Communication and quality in distributed agile development: An empirical case study', World Academy of Science, Engineering and Technology, 61, pp. 322-328.
Hwang, M.I. And Hongjiang, X. (2007) 'The Effect of Implementation Factors on Data Warehousing Success: An Exploratory Study', Journal of Information, Information Technology& Organizations, 2, pp. 1-14.
Inmon, B. (2005) 'World-Class Business Intelligence', DM Review, 15(2), pp. 60-61.
Inmon, B. (2006) 'DW 2.0', DM Review, 16(4), pp. 8-25.
Inmon, W.H., Imhoff, C. And Sousa, R. (2001) Corporate information factory. New York: Wiley
Jackson, M.C. (2001) 'Critical systems thinking and practice', European Journal of Operational Research, 128(2), pp. 233-244.
Keating, C.B., Padilla, J.J. And Adams, K. (2008) 'System of systems engineering requirements: Challenges and guidelines', EMJ-Engineering Management Journal, 20(4), pp. 24-31.
Kimball, R. (2008) The data warehouse lifecycle toolkit. Indianapolis: Wiley.
Kimball, R. And Ross, M. (2010) The Kimball Group Reader: Relentlessly Practical Tools for Data Warehousing and Business Intelligence. Indianapolis: Wiley.
Leffingwell, D. (1997) 'Understanding User Needs', Software Development, 5(8), pp. 51-55.
Linstedt, D. (2002) Method and system of data warehousing and building business intelligence using a data storage model. [Online]. Available at: https://www.google.fm/patents/US20020161778.
Linstedt, D. (2011) Super Charge Your Data Warehouse: Invaluable Data Modeling Rules to Implement Your Data Vault. Createspace.
Mahalepa, T. (2016) Developing guidelines for business intelligence modules in information technology programmes at universities using critical systems heuristics. North-West University [Online] Available at: http://nwulib.nwu.ac.za/login?url=http://search.ebscohost.com/login.aspx? Direct=true&db=cat01185a&AN=nwu.b2016683&site=eds-live (Accessed 12 November 2017).
Maté, A., Trujillo, J. And Franch, X. (2014) 'Adding semantic modules to improve goal-oriented analysis of data warehouses using I-star', The Journal of Systems& Software, 88, pp. 102-111.
Mingers, J. (1980) 'Towards an appropriate social theory for applied systems thinking: critical theory and soft systems methodology', Journal of Applied Systems Analysis, 7, pp. 41-50.
Naur, P. And Randell, B. (eds.) (1969) Software Engineering: Report on a Conference, Garmisch, Germany. Brussels: Scientific Affairs Division, NATO.
Newman, W.M. And Lamming, M.G. (1995) Interactive system design. Essex: Addison-Wesley.
Popovič, A., Jaklič, J., Hackney, R. And Coelho, P.S. (2012) 'Towards business intelligence systems success: Effects of maturity and culture on analytical decision making', Decision Support Systems, 54(1), pp. 729-739.
SAQA (2012) 'The South African Qualifications Authority: Level Descriptors for the South African National Qualifications Framework', SAQA. Available at: http://www.saqa.org.za/docs/misc/2012/level_descriptors.pdf (Accessed 1 March 2017).
Sawyer, P., Sommerville, I. And Viller, S. (1997) 'Requirements process improvement through the phased introduction of good practice', Software Process: Improvement& Practice, 3(1), pp. 19-34.
Trauth, E.M., Farwell, D.W. And Lee, D. (1993) 'The IS Expectation Gap: Industry Expectations versus Academic Preparation', MIS Quarterly, 17(3), pp. 293-307.
Ulrich, W. (1983) Critical Heuristics of Social Planning. Bern: Haupt.
Ulrich, W. (2003) 'Beyond methodology choice: Critical systems thinking as critically systemic discourse', Journal of the Operational Research Society, 54(4), pp. 325-342.
Ulrich, W. (2005) A Brief Introduction to Critical Systems Heuristics (CSH). Available at: http://wulrich.com/downloads/ulrich_2005f.pdf (Accessed: 24 February 2014).
Ulrich, W. (2013) 'Critical systems thinking', in Gass, S.I. & Fu, M.C. (eds.) Encyclopedia of operations research and management science: New York: Springer, pp. 314-326.
Wixom, B., Ariyachandra, T., Douglas, D., Goul, M. And Gupta, B. (2014) 'The Current State of Business Intelligence in Academia: The Arrival of Big Data', Communications of the Association for Information Systems, 34, pp. 1-13.
Yeoh, W. And Koronios, A. (2010) 'Critical success factors for business intelligence systems', Journal of Computer Information Systems, 50(3), pp. 23-32.
These references have been extracted automatically and may have some errors. If you see a mistake in the references above, please contact info@learntechlib.org.