You are here:
The preferred situational context scenario type for drama based learning experience in digital theater.
PROCEEDING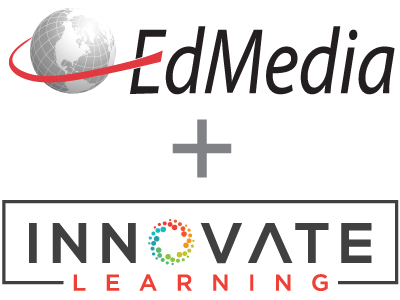 EdMedia + Innovate Learning, in Amsterdam, Netherlands Publisher: Association for the Advancement of Computing in Education (AACE), Waynesville, NC
Abstract
This research proposed a drama-based learning approach called Mini-Play which is based on Digital Interactive Learning Theater (DILT) system to help elementary school students to perform dramatically and improve their English as a foreign language (EFL) proficiency and investigate students' perception and effect of having digital costumes and props and in other hand, what is the most preferred performing contextual situational scenario when they perform a dramatic act. Three classes of grade five that includes 91 students were participated and the results of the two experiments indicated that, significant difference of using digital costumes and props are interesting, funny and supportive to increase learning interest and storytelling and fantasy contextual scenario indicates significance difference between everyday life contextual situational scenario and statistical evidence was stated the stereotype, everyday life contexts are invalid or unsuitable and storytelling and fantasy contextual scenarios were preferred among students when studying using drama-based teaching/learning method.
Citation
Liyanawatta, M.U., Liu, Y.f., Liu, Y.T., Chen, Y.H. & Chen, G.d. (2018). The preferred situational context scenario type for drama based learning experience in digital theater. In T. Bastiaens, J. Van Braak, M. Brown, L. Cantoni, M. Castro, R. Christensen, G. Davidson-Shivers, K. DePryck, M. Ebner, M. Fominykh, C. Fulford, S. Hatzipanagos, G. Knezek, K. Kreijns, G. Marks, E. Sointu, E. Korsgaard Sorensen, J. Viteli, J. Voogt, P. Weber, E. Weippl & O. Zawacki-Richter (Eds.), Proceedings of EdMedia: World Conference on Educational Media and Technology (pp. 875-885). Amsterdam, Netherlands: Association for the Advancement of Computing in Education (AACE). Retrieved February 17, 2019 from https://www.learntechlib.org/primary/p/184290/.
View References & Citations Map
References
Herold, D.K. (2009). Pedagogy, Education and Innovation in 3-D Virtual Worlds. Journal of Virtual Worlds Research, 2(1).
Hough, B.H., & Hough, S. (2012, May 16). The Play Was Always the Thing: Drama's Effect on Brain Function. Psychology(PSYCH), 3(6), 454-456.
Hsiao, I.Y., Kao, C.-L., & Tsai, Y.-C. (2016). Creating a Virtual Language Learning Environment in Second Life. IEEE 16th International Conference on Advanced Learning Technologies (ICALT). Austin, Texas, USA.
Atas, M. (2015). The reduction of speaking anxiety in EFL learners through drama techniques. Procedia-Social and Behavioral Sciences, 176, 961 – 969. Retrieved from https://ac.els-cdn.com/S1877042815006023/1-s2.0-S1877042815006023main.pdf?_tid=63b94974-ed26-11e7-a75b-00000aab0f01 & Acdnat=1514613668_d47a77fe22ccf9eb1cab34730417be76
Bolton, G. (1986). Gavin Bolton selected writings on drama in education. London: Longman: Addison-Wesley Longman Ltd. Chen, G.-D. (2016). Digital theaters and drama based learning in a classroom. IEEE International Conference on Ubi-Media Computing. Ararat Park, Hyatt, Moscow: IEEE.
Davis, B., Sumara, D., & Luce-Kapler, R. (2008). Engineering Minds-Clanging Teaching in Complex Times (2nd ed.). New York: Routledge.
Dinha, J. (2011). Teaching in the Arts. In Delivering Authentic Arts Education (2nd ed., pp. 222-229). Australia: Cengage Learning.
Duatepe-Paksu, A., & Ubuz, B. (2010). Effects of Drama-Based Geometry Instruction on Student Achievement, Attitudes, and Thinking Levels. Journal of Education Research, 102(4), 272-286. Doi:102.4.272-286
Gliem, J.A., & Gliem, R.R. (2003). Calculating, Interpreting, and Reporting Cronbach's Alpha Reliability Coefficient for Likert-Type Scales. 2003 Midwest Research to Practice Conference in Adult, Continuing, and Community Education (pp. 82-88). Columbus, Ohio: Ohio State University: ScholarWorks.
Illés, É., & Akcan, S. (2017). Bringing real-life language use into EFL classrooms. ELT Journal, 71(1).
Kettula, K., & Berghäll, S. (2013). Drama-based role-play: a tool to supplement work-based learning in higher education. Journal of Workplace Learning, 25(8), 556-575.
Lan, Y.-J. (2014). Does Second Life Improve Mandarin Learning By Overseas Chinese Students? Language Learning& Technology, 18(2), 36-56.
Lim, M.Y., Aylett, R., Enz, S., Kriegel, M., Vannini, N., Hall, L., & Jones, S. (2009). Towards Intelligent Computer Assisted Educational Role-Play. 4th Internation Conference on E-Learning and Games, Edutainment 2009. Banff, Canada.
Linds, W., & Vettraino, E. (2015). Playing in a House of Mirrors: Applied Theatre as Reflective Practice. Rotterdam: SensePublishers, Rotterdam, The Netherlands 2015.
Marilyn, L.M. (2007, May). Authentic Learning for the 21st Century: An Overview. Retrieved December 15, 2017, from http://M.alicechristie.org/classes/530/EduCause.pdf
McCarthy, J.P., & Anderson, L. (2000). Active Learning Techniques Versus Traditional Teaching Styles: Two Experiments from History and Political Science. Innovative Higher Education, 24(4), 279-294.
Miccoli, L. (2003). English through drama for oral skills development. ELT Journal, 57(2), 122–129.
Murray, M.C., & Pérez, J. (2015). Informing and Performing: A Study Comparing Adaptive Learning to Traditional Learning. Informing Science: the International Journal of an Emerging Transdiscipline, 18, 111-125.
Nhung, P.T. (2016). Folktales as a Valuable Rich Cultural and Linguistic Resource to Teach aForeign Language to Young Learners. International Journal of Education, Culture and Society, 1(1), 23-28.
Okten, C.E., & Griffin, B.O. (2016). Improvisation of Real-life Scenarios through Intercultural Competence. Journal of Education and Training Studies, 4(7).
O'Neill, C. (2015). Dorothy Heathcote On Education And Drama. New York: Routledge.
Reidel, J. (2015, January 26). New study utilizes Kinect for Windows technology to teach elementary school students geometry. Retrieved January 05, 2018, from https://phys.org/news/2015-01-kinect-windows-technology-elementary-school.html
Ryan, M.E. (2015). Teaching Reflective Learning in Higher Education: A Systematic Approach Using Pedagogic Patterns (1 ed.). (M.E. Ryan, Ed.) Switzerland: Springer International Publishing.
Stadler, M.A., & Ward, G.C. (2011). The Effect of Props on Story Retells in the Classroom. Reading Horizons: A Journal of Literacy and Language Arts, 50(30), 169-192.
Steven, P. (1997). How The Mind Works. Harmondsworth, Middlesex, England: Penguin Books Ltd. Thebizibee ltd. (2013). Drama PropBox on the App Store. Retrieved from Itunes App Store: https://itunes.apple.com/gb/app/drama-propbox/id709607962?ls=1&mt=8 Vinaya, K.M., & Fei , Z. (2012). Storytelling in different cultural context: applications to hearing loss public awareness. Journal of Behavioral Health, 1(4), 322-329.
Water, M.V., McAvoy, M., & Hunt, K. (2015). Drama and Education: Performance Methodologies for Teaching and Learning. New York: Routledge.
Woodhouse, J. (2014, October 09). Role play: a stage of learning. Retrieved January 10, 2018, from https://www.researchgate.net/publication/242156099_Role_play_a_stage_of_learning Yanxiang, Z., & Sourou , F.A. (2015). "Third-Person" Augmented Reality-Based Interactive Chinese Drama. 2015 International Conference on Culture and Computing. Koyoto University, Japan.
Yuan-fu, L. (2015). Digital Self-observable Learning Theater in the Classroom. Zhongli, Taiwan: National Central University, Taiwan.
Zyoud, M.M. (2010, October). Using Drama Activities and Techniques to Foster Teaching English as aForeign Language: a Theoretical Perspective. Retrieved 12 30, 2017, from Researchgate: https://www.researchgate.net/publication/297013590_Using_Drama_Activities_and_Techniques_to_Foster_Teaching_ English_as_a_Foreign_Language_a_Theoretical_Perspective ACKNOWLEDGMENTS
These references have been extracted automatically and may have some errors. If you see a mistake in the references above, please contact info@learntechlib.org.