You are here:
Considering Mindfulness Techniques in School-based Anti-bullying Programmes
ARTICLE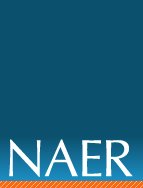 NAERJ Volume 7, Number 1, ISSN 2254-7339 Publisher: University of Alicante
Abstract
Schools have a duty of care to all students and to directly prevent and intervene with bullying amongst children and adolescents. The emergence of cyberbullying escalates this responsibility as the strategies that have become appropriate at national levels for bullying do not always parallel over to online environments. The impact on mental health is the most obvious concern for those responsible for reducing bullying, however, input from psychologists and mental health professionals is scant and often limited on this topic. This paper outlines what bullying is and the devastating impact it can have on the mental health of those involved. It will outline the most common anti-bullying initiatives as well as the current psychological and educational techniques, which could also be used to alleviate distress associated with bullying involvement. We will focus specifically on the role of mindfulness techniques and argue for more of such exercises to be included in whole-school bullying programmes. We conclude by arguing the need to investigate components relevant to both mindfulness and anti-bullying programmes (e.g., empathy, perspective-taking) as active ingredients for reducing the impact of bullying on mental health.
Citation
Foody, M. & Samara, M. (2018). Considering Mindfulness Techniques in School-based Anti-bullying Programmes. Journal of New Approaches in Educational Research (NAER Journal), 7(1), 3-9. University of Alicante. Retrieved July 19, 2018 from https://www.learntechlib.org/p/182217/.
Keywords