You are here: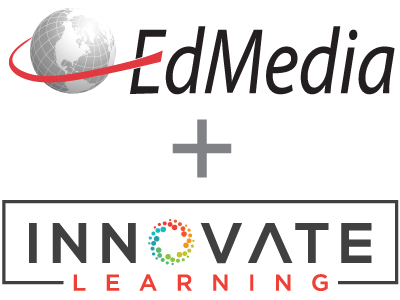 Enriching literacy learning with mobile devices in a flipped classroom
PROCEEDING
Paula Hodgson, The Chinese University of Hong Kong, Hong Kong ; Diane Hui, Lingnan University, Hong Kong
EdMedia + Innovate Learning, in Washington, DC ISBN 978-1-939797-29-2 Publisher: Association for the Advancement of Computing in Education (AACE), Waynesville, NC
Abstract
Learners may benefit through learning in a flipped classroom. However, provided enriched learning resources before class is only one part of the learning experience. It is the enhanced learning experiences that learners have during and after class. The arrangement of the classroom environment can contribute to the process by facilitating the opportunities for and types of peer interaction. When learning critical literacy in university, students may be exposed to various resources, and they may not be given enough time to analyse print scripts or in a multimedia environment. There is an emerging need for students to use digital devices to better prepare them to demonstrate their understanding of concepts and a platform for learners to show progressive growth in cognitive capabilities. This paper reports on critical factors contributing to an enriched and enhanced learning experience through the redesign of both learning spaces and the curriculum when running a flipped classroom.
Citation
Hodgson, P. & Hui, D. (2017). Enriching literacy learning with mobile devices in a flipped classroom. In J. Johnston (Ed.), Proceedings of EdMedia 2017 (pp. 827-832). Washington, DC: Association for the Advancement of Computing in Education (AACE). Retrieved May 25, 2020 from https://www.learntechlib.org/primary/p/178391/.
References
View References & Citations Map
Bergmann, J. (2012). Flip your classroom: talk to every student in every class everyday. International Society For Technology In Education.
Bonwell, C.C., and Eison, J.A. (1991). Active learning: creating excitement in the classroom. ASHE-ERIC higher education reports, ERIC Clearinghouse on Higher Education, George Washington University, One Dupont Circle, Suite 630, Washington, DC 20036-1183.
Butt, A. (2014). Student views on the use of a flipped classroom approach: evidence from Australia. Business Education& Accreditation, 6(1), 33–43.
Chan, R.Y.Y., Huang, J., Hui, D., Li, S., and Yu, P. (2013). Gender differences in collaborative learning over online social networks: epistemological beliefs and behaviors. Knowledge Management& E-Learning: An International Journal, 5(3), 234–50. Retrieved from http://www.kmel-journal.org/ojs/index.php/online-publication/index Chen, S.Y., Ghinea, G. And Macredie, R.D. (2006). A cognitive approach to user perception of multimedia quality: an empirical investigation. International Journal of Human–Computer Studies, 64(12), 1200–13.
Chen, W., Tan, N.Y.L., Looi, C., Zhang, B., and Seow, P.S.K. (2008). Handheld computers as cognitive tools: technology-enhanced environmental learning. Research and Practice in Technology Enhanced Learning, 3(3), 231– 52.
Dickey, M. (2004) The impact of web-logs (blogs) on student perceptions of isolation and alienation in a web-based distance-learning environment. Open Learning, 19(3), 279–91.
Enfield, J. (2013). Looking at the impact of the flipped classroom model of instruction on undergraduate multimedia students at CSUN. Techtrends: Linking Research& Practice To Improve Learning, 57(6), 14–27.
Ferreri, S.P. And O'Connor, S.K. (2013). Redesign of a large lecture course into a small-group learning course. American Journal of Pharmaceutical Education, 77(1), 1–13.
Findlay-Thompson, S., and Mombourquette, P. (2014). Evaluation of a flipped classroom in an undergraduate business course. Business Education& Accreditation, 6(1), 63–71.
Fox, R., and Herrmann, A. (2000). Changing media, changing times: coping with adopting new educational technologies. In D. Nation and T.D. Evans (eds), Changing University Teaching: Reflections on Creating Educational Technologies (pp. 73–84). London: Kogan Page.
Gray, T., and Madson, L. (2007). Ten easy ways to engage your students. College Teaching, 55(2), 83–7.
Herreid, C.F., and Schiller, N.A. (2013). Case studies and the flipped classroom. Journal of College Science Teaching, 42(5), 62–6.
Hodgson, P., and Wong, D. (2011). Developing professional skills in journalism through blogs. Assessment and Evaluation in Higher Education, 36(2), 197–211.
Hui, D., and Dickinson, A.R. (2011). Enhancement effects of online edutainment game-play on students' scholastic achievements in English and mathematics. Proceedings of the International Conference on Computer Supported Collaborative Learning (CSCL), pp. 656–60, Hong Kong.
Jones, S. (2006). Using IT to augment authentic learning environments. In T. Herrington and J. Herrington (eds), Authentic Learning Environments in Higher Education (pp.172–81). Hershey, Pa.: Information Science Publishing.
Joseph, S.R.H., and Uther, M. (2009). Mobile devices for language learning: multimedia approaches. Research and Practice in Technology Enhanced Learning, 4(1), 7–32.
Kember, D. (2000). Misconceptions about the learning approaches, motivation and study practices of Asian students. Higher Education, 40(1), 99–121.
Kukulska-Hulme, A., and Traxler, J. (2005). Mobile teaching and learning. In A. Kukulska-Hulme and J. Traxler (eds), Mobile Learning: A Handbook for Educators and Trainers (pp. 25–44). London: Routledge.
LaFee, S. (2013). Flipped learning. The Education Digest, 79(3), 13–18.
Lage, M.J., Platt, G.J., and Treglia, M. (2000). Inverting the classroom: a gateway to creating an inclusive learning environment. The Journal of Economic Education, 31(1), 30–43.
Laurillard, D. (1993). Rethinking University Teaching: A Framework for the Effective use of Educational Technology. London and New York: Routledge.
Laurillard, D. (2000). New technologies, students and the curriculum: the impact of communications and information technology on higher education. In P. Scott (ed.), Higher Education Re-formed (pp. 129–48). London
New London Group (1996). A pedagogy of multiliteracies: designing social futures. Harvard Educational Review, 66(1), 60–92.
Roehl, A., Reddy, S.L., and Shannon, G.J. (2013). The flipped classroom: an opportunity to engage millennial students through active learning. Journal of Family and Consumer Sciences, 105(2), 44–9.
Rogers, Y., and Price, S. (2008). The role of mobile devices in facilitating collaborative inquiry in situ. Research and Practice in Technology Enhanced Learning, 3(3), 209–29.
Strayer, J.F. (2012). How learning in an inverted classroom influences cooperation, innovation and task orientation. Learning Environments Research, 15(2), 171–93.
Trentin, G. (2009). Using a wiki to evaluate individual contributions to a collaborative learning project. Journal of Computer Assisted Learning, 25(1), 43–55.
Warschauer, M., and Ware, P. (2008). Learning, change, and power: competing frames of technology and literacy. In J. Coiro, M. Knobel, C. Lankshear and D.J. Leu (eds), Handbook of Research on New Literacies (pp. 215–40).
These references have been extracted automatically and may have some errors. Signed in users can suggest corrections to these mistakes.
Suggest Corrections to References