You are here: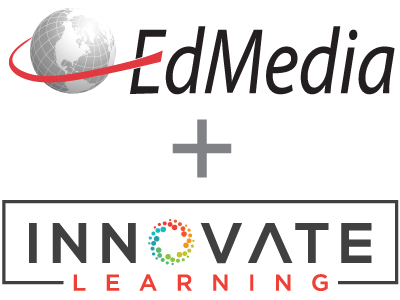 3D Digital Training of a High-Risk Environment: A Case Study of an Industry-Academia Partnership for Improved Learning
PROCEEDING
EdMedia + Innovate Learning, in Washington, DC ISBN 978-1-939797-29-2 Publisher: Association for the Advancement of Computing in Education (AACE), Waynesville, NC
Abstract
Balancing the efficacy of learning with an engaging experience for players is a central design constraint of game-based learning. This research presents a novel collaboration between an industry partner and an academic research team of game designers in the context of a high-risk environment of a railroad yard; the 3D, interactive training system developed highlights the needs of authenticity and safety to the real-world environment, the ability to present learning scenarios in game that are not possible in the real world, and the automatic tracking and reporting of user actions in the environment. The results of our user study of the system show a positive impact on learning. We present the novel design constraints, lessons learned, best practices we have developed, and recommendations for other research teams to apply to their projects.
Citation
Preston, J., Chastine, J. & Guo, R. (2017). 3D Digital Training of a High-Risk Environment: A Case Study of an Industry-Academia Partnership for Improved Learning. In J. Johnston (Ed.), Proceedings of EdMedia 2017 (pp. 17-26). Washington, DC: Association for the Advancement of Computing in Education (AACE). Retrieved October 19, 2019 from https://www.learntechlib.org/primary/p/178340/.
References
View References & Citations Map
Brown, S. (2009). Play: How it Shapes the Brain, Opens the Imagination, and Invigorates the Soul, New York, NY: Penguin Group.
Chen, J. (2007). Flow in games (and everything else). Communications of the ACM. ACM 50, (4), 31-34.
Csíkszentmihályi, M. (2008). Flow: The Psychology of Optimal Experience, New York, NY: HarperCollins.
Curry, A. (2009). Monopoly Killer: Perfect German Board Game Redefines Genre. Wired Magazine, 17 (4).
Gagne (1985). The Conditions of Learning. New York: Holt, Rinehart& Winston.
Gee, J. (2005). Learning by Design: Good VideoGames as Learning Machines. E–Learning, 2 (1). 5-16.
Jacobs, S. (2010). Building an education ecology on serious game design and development for the One Laptop Per Child and Sugar platforms: A service learning course builds a base for peer mentoring, Cooperative Education internships and sponsored research, 2010 International IEEE Consumer Electronics Society's Games Innovations Conference (ICE-GIC), IEEE, Hong Kong. 1-6.
Kapralos, B. (2012). A course on the design and development of serious games and virtual simulations, 2012 IEEE International Games Innovation Conference (IGIC), IEEE, Rochester, NY. 1-4.
Kauffman C. (2006). Positive Psychology: The Science at the Heart of Coaching, Evidence-Based Coaching Handbook: Putting Best Practices to Work for Your Clients, Hoboken, N.J.: John Wiley. 219–253.
Malone, T. & Lepper, M. (1987). Making learning fun: A taxonomy of intrinsic motivations for learning. Aptitude, learning, and instruction (3). 223-253.
Manz, K. (2014). Automatic Quality Adaption for Unity3D. Http://tinyurl.com/go4spj3 McGonigal, J. (2011). Reality is Broken. New York, NY: Penguin Random House LLC.
Salazar, M.G., Mitre, H.A., Olalde, C.L., Sanchez, J.L.G. (2012). Proposal of Game Design Document from software engineering requirements perspective, 17th International Conference on Computer Games (CGAMES), IEEE, Louisville, KY. 81-85.
Tang, S. (2011). Game Content Model: An Ontology for Documenting Serious Game Design, Developments in E-systems Engineering (DeSE), IEEE, Dubai. 431-436.
Winn, B. (2009). The Design, Play, and Experience Framework, Handbook of Research on Effective Electronic Gaming in Education, Michigan State University. Acknowledgements
These references have been extracted automatically and may have some errors. Signed in users can suggest corrections to these mistakes.
Suggest Corrections to References