You are here: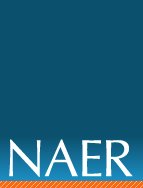 The Benefits of Active Video Games for Educational and Physical Activity Approaches: A Systematic Review
ARTICLE
NAERJ Volume 5, Number 2, ISSN 2254-7339 Publisher: University of Alicante
Abstract
This article sets out to conduct a systematic review of the current literature on active video games as potential educational tools for physical education or physical activity. To begin with, research on active video games for educational and physical purposes has been examined with the purpose of verifying improvement of attitudes, intellectual skills, knowledge, motor skills and physical properties associated with physical activity and physical education. A second aim will be to determine the effectiveness of active video games compared with traditional approaches to physical activity. From this perspective, a systematic literature search from relevant international databases was conducted from January to July 2015 in order to find papers published in journals or conference proceedings from January 2010 onwards. Then, 2648 references were identified in database searches and 100 of these papers met the inclusion criteria. Two main conclusions are to be drawn from this research. Firstly, controlled studies demonstrate that active video games increase capacities in relation to physical activity and education. Secondly, Research also shows that physical activity interventions designed and measured using behavioural theories are more likely to be successful in comparison with traditional exercise activities.
Citation
Merino-Campos, C. & del Castillo Fernndez, H. (2016). The Benefits of Active Video Games for Educational and Physical Activity Approaches: A Systematic Review. Journal of New Approaches in Educational Research (NAER Journal), 5(2), 115-122. University of Alicante. Retrieved August 19, 2019 from https://www.learntechlib.org/p/173374/.
Keywords
References
View References & Citations Map
Ames, C. (1992). Classrooms: Goals, structures, and student motivation. Journal of Educational Psychology, 84(3), 261-271.
Amory, A. (2010). Learning to play games or playing games to learn? A health education case study with Soweto teenagers. Australasian Journal of Educational Technology, 26(6), 810-829. Doi:10.14742/ajet.1044
Bailey, B.W., & McInnis, K. (2011). Energy cost of exergaming: a comparison of the energy cost of 6 forms of exergaming. Archives of Pediatrics and Adolescent Medicine, 165(7), 597–602.
Banos, R.M., Cebolla, A., Oliver, E., Alcaniz, M., & Botella, C. (2013). Efficacy and acceptability of an Internet platform to improve the learning of nutritional knowledge in children: the ETIOBE mates. Health Education Research, 28(2), 234-48.
Birn, T., Holzmann, C., & Stech, W. (2014). MobileQuiz: A serious game for enhancing the physical and cognitive abilities of older adults. Lecture Notes in Computer Science, 8515, 3-14.
Bonetti, A.J., Drury, D.D., Danoff, J.V., & Miller, T.A. (2010). Comparison of acute exercise responses between conventional video gaming and isometric re-sistance exergaming. Journal of Strength and Conditioning Research, 24, 1799-1803.
Burguillo, J.C. (2010). Using game-theory and competition-based learning to stimulate student motivation and performance. Computers& Education, 55(2), 566–575. Http://dx.doi.org/10.1016/J.compedu.2010.02.018
Busch, V., DeLeeuw, R.J.J., & Schrijvers, A.J.P. (2013). Results of a multibehavioral health-promoting school pilot intervention in a Dutch secondary 400-406.
Del Castillo, H., Herrero, D., García, A.B., Checa, M., & Monjelat, N.G. (2012). Desarrollo de competencias a través de los videojuegos deportivos: alfabetización e identidad. RED. Revista de Educación a Distancia, 33, 1-22.
Dempsey, J., Rasmussen, K., & Lucassen, B. (1996). The instructional gaming literature: Implications and 99 sources (Report No. 96,1). Alabama: University of South Alabama.
Ennis, C.D. (2013). Implications of exergaming for the physical education curriculum in the 21st century. Journal of Sport and Health Science, 2(3) 152–157.
Finco, M.D., Reategui, E.B., Variani, P., & Zaro, M.A. (2013). Exergames as a new support tool for physical education classes. In Proceedings of the 2013 International Conference on Collaboration Technologies and Systems (CTS), (pp. 360– 363). Dayton, USA.
Fitzgerald, D., Trakarnratanakul, N., Smyth, B., & Caulfield, B. (2010). Effects of a wobble board-based therapeutic exergaming system for balance training on
Foley, L., Jiang, Y., Ni Mhurchu, C., Jull, A., Prapavessis, H., Rodgers, A., & Maddison R. (2014). The effect of active videogames by ethnicity, sex and fitness: subgroup analysis from a randomised controlled trial. International Journal of Behavioral Nutrition and Physical Activity, 11, 46.
Gee, J.P. (2004). Situated language and learning, A critique of traditional shooling, New York: Routledge. Gioftsidou, A. Et al. (2013). Typical balance exercises or exergames for balance improvement? Journal of Back and Musculoskeletal Rehabilitation, 26(3), 299-305.
Hammond, J., Jones, V., Hill, E.L., Green, D., & Male, I. (2014). An investigation of the impact of regular use of the Wii fit to improve motor and psychosocial outcomes in children with movement difficulties: a pilot study. Child: Care, Health and Development, 40(2), 165-175.
Heidi, P., Anni, P., Lotta, K., Minna, A., Ville, L., Tapani, L.N., Jouni, S., & Sanna, S. (2014). Promoting Children's Health with Digital Games: A Review of Reviews. Games for Health Journal, 3(3), 145-156.
Kaufman, R., & Zahn, D. (1993). Quality Management Plus: The Continuous Improvement of Education. Washington: ERIC Clearinghouse.
Kempf, K., & Martin, S. (2013). Autonomous exercise game use improves metabolic control and quality of life in type 2 diabetes patients-a randomized controlled trial. BMC: Endocrine Disorders, 9, 80–91.
Klompstra, L.V., Jaarsma, T., & Strömberg, A. (2013). An in-depth, longitudinal examination of the daily physical activity of a patient with heart failure using a Nintendo Wii at home: a case report. Journal of Rehabilitation Medicine, 45(6), 599-602.
Laufer, Y., Dar, G., & Kodesh, E. (2014). Does a Wii-based exercise program enhance balance control of independently functioning older adults? A systematic review. Journal of clinical Interventions in Aging, 9, 1803–1813.
Lu, A.S., Kharrazi, H., Gharghabi, F., & Thompson, D. (2013). A Systematic tion. Games Health Journal, 2(3), 131–141.
Maloney, A.E., Threlkeld, K.A., & Cook, W.L. (2012). Games for Health Journal. Comparative Effectiveness of a 12-Week Physical Activity Intervention for Overweight and Obese Youth: Exergaming with "Dance Dance Revolution". Games for Health Journal, 1(2): 96-103.
Martin, E.H., Rudisill, M.E., & Hastie, P.A. (2009). Motivational climate and fundamental motor skills performance in a naturalistic physical education setting. Physical Education and Sport Pedagogy, 14, 227-240.
Mitchell, A., & Savill-Smith, C. (2004). The use of computer and videogames for learning. A review of the literature. London: Learning and Skills Development Agency.
Moreno, R., & Mayer, R.E. (2004). Personalized messages that promote science learning in virtual environments. Journal of Educational Psychology, 96(1), 165-173. Doi:10.1037/0022-0663.96.1.165
Nitz, J.C., Kuys, S., Isles, R., & Fu, S. (2010). Is the Wii Fit a new-generation tool for improving balance, health and well-being? A pilot study. Climacteric, the 487-491.
Papastergiou, M. (2009). Exploring the potential of computer and videogames for 53(3), 603– 622. Doi:10.1016/J.compedu.2009.04.001
Prensky, M. (2001). Digital game-based learning. New York: McGraw-Hill.
Robinson, L.E., & Goodway, J.D. (2009). Instructional climates in preschool children who are at-risk. Part I: object-control skill development. Research 533-542.
Salem, Y., Gropack, S.J., Coffin, D., & Godwin, E.M. (2012). Effectiveness of a low-cost virtual reality system for children with developmental delay: a preliminary randomised single-blind controlled trial. Physiotherapy, 98(3), 189-195.
Sheikh, M., Safania, A.M., & Afshari, J. (2011). Effect of selected motor skills on motor development of both genders aged 5 and 6 years old. Paper presented at 1723-1725.
Soltani, P., & Vilas-Boas, J.P. (2013). Exploring learning effects during virtual sports through biomechanical analysis. In C.V. De Carvalho, & P. Escudeiro (Eds.), Proceedings of the 7th European Conference on Games Based Learning (pp. 793-796). Porto: Instituto Superior de Engenharia do Porto.
Staiano, A.E., Abraham, A.A., & Calvert, S.L. (2012). Motivating effects of cooperative exergame play for overweight and obese adolescents. Journal of 812-819.
Thompson, W.R., Gordon, N.F., & Pescatello, L.S. (2010). ACSM's guidelines for exercise testing and prescription. Philadelphia: Lippincott Williams& Wilkins.
Tobias, S., Fletcher, J.D., Dai, D.Y., & Wind, A.P. (2011). Review of research on computer games. In S. Tobias, & J.D. Fletcher, Computer games and instruction, Information Age (pp. 127–222). Charlotte: Information Age Publishing.
Tripette, J., Murakami, H., Ando, T., Kawakami, R., Tanaka, N., Tanaka, S., & Miyachi, M. (2014) Wii Fit U intensity and enjoyment in adults. BMC Research Notes, 7(1), 567.
Tzetzis, G., Avgerinos, A., Vernadakis, N., & Kioumourtzoglou, E. (2001). Differences in self-reported perceived and objective measures of duration and intensity of physical activity for adults in skiing. European Journal of Epidemiology, 17(3), 217-222.
These references have been extracted automatically and may have some errors. Signed in users can suggest corrections to these mistakes.
Suggest Corrections to References