You are here: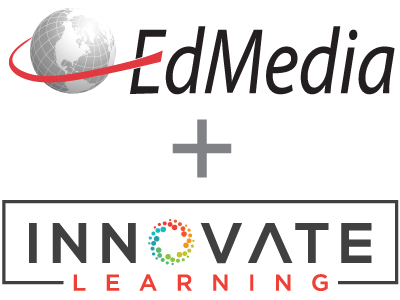 How to demotivate students
Proceeding
Jon Dron, Athabasca University, Canada
EdMedia + Innovate Learning, in Vancouver, BC, Canada ISBN 978-1-939797-24-7 Publisher: Association for the Advancement of Computing in Education (AACE), Waynesville, NC
Abstract
Traditional teaching in physical classrooms is inherently hostile to intrinsic motivation, because students are there under duress, have limited control over their activities in the class, and at least some of what they are taught bores them or is too difficult. Teachers in physical spaces must therefore re-establish motivation lost simply because of teaching in physical spaces. Without such constraints, most institutional e-learning nonetheless attempts to replicate the methods of physical classrooms, using the threat and/or reward of accreditation and grading to drive students to conform. Completion rates in MOOCs show that such methods, when divorced from coercive pressure, motivate few. However, e-learning (e.g. through Google Search or Wikipedia) decisively exceeds in scale and effectiveness most other forms of intentional learning. This paper is concerned with ways to close the gap between the failure of formal e-teaching and the huge success of informal e-learning.
Citation
Dron, J. (2016). How to demotivate students. In Proceedings of EdMedia 2016--World Conference on Educational Media and Technology (pp. 1049-1056). Vancouver, BC, Canada: Association for the Advancement of Computing in Education (AACE). Retrieved December 16, 2019 from https://www.learntechlib.org/primary/p/173076/.
References
View References & Citations Map
Ariely, D., Gneezy, U., Loewenstein, G., & Mazar, N. (2009). Large Stakes and Big Mistakes. The Review of Economic Studies, 76(2), 451-469.
Brabazon, T. (2007). The University of Google: Education in a (post) information age. Aldershot: Ashgate.
Brophy, J. (2008). Developing students' appreciation for what is taught in school. Educational Psychologist, 43(3), 132-141.
Carr, N.G. (2011). The Shallows: How the Internet is Changing the Way We Think, Read and Remember. Atlantic Books. Retrieved from https://books.google.ca/books?id=9ta-uQAACAAJ Chao, M.M., Dehejia, R., Mukhopadhyay, A., & Visaria, S. (2015). Unintended Negative Consequences of Rewards for Student Attendance: Results from a Field Experiment in Indian Classrooms.
Christensen, C., Horn, M., & Johnson, C. (2008). Disrupting Class: How Disruptive Innovation Will Change the Way the World Learns. New York: McGraw Hill.
Deci, E.L., & Ryan, R.M. (2008). Self-determination theory: A macrotheory of human motivation, development and health. Canadian Psychology, 49(3), 182-185.
Deci, E.L. (1972). The effects of contingent and noncontingent rewards and controls on intrinsic motivation. Organizational Behavior and Human Performance, 8(2), 217-229. Doi:10.1016/0030-5073(72)90047-5
Dron, J. (2007). Control and Constraint in E-Learning: Choosing When to Choose. Hershey, PA: Idea Group International.
Dron, J., & Anderson, T. (2014). Teaching crowds: Learning& Social Media. Athabasca: AU Press. Retrieved from http://teachingcrowds.ca
Frey, B.S., & Jegen, R. (2000). Motivation crowding theory: A survey of empirical evidence.
Gneezy, U., & Rustichini, A. (2000). Fine is a price, A.J. Legal Stud., 29, 1.
Hartnett, M., St George, A., & Dron, J. (2011). Examining Motivation in Online Distance Learning Environments: Complex, Multifaceted and Situation-Dependent. International Review of Research in Open and Distance Learning, 12(6), 20-38.
Haughey, M., & Muirhead, B. (2005). Evaluating learning objects for schools. E-Journal of Instructional Science and Technology, 8(1). Retrieved from http://eric.ed.gov/ERICWebPortal/contentdelivery/servlet/ERICServlet?accno=EJ850358 Jordan, K. (2013). Synthesising MOOC completion rates. Retrieved from http://moocmoocher.wordpress.com/2013/02/13/synthesising-mooc-completion-rates/
Knowles, M.S. (1975). Self-Directed Learning: a guide for learners and teachers. Chicago: Association Press.
Kohn, A. (1999). Punished by rewards: The trouble with gold stars, incentive plans, A's, praise, and other bribes (Kindle ed.). Mariner Books.
Neal, L. (2007). Not all the world's a stage: hi-def video will only revolutionize e-learning when students get comfortable on camera. ELearn, 2007(8), 1.
Peters, O. (1994). Otto Peterson Distance Education: The Industrialization of Teaching and Learning. London: Routledge.
Ryan, R.M., & Deci, E.L. (2000). Intrinsic and extrinsic motivations: Classic definitions and new directions. Contemporary Educational Psychology, 25(1), 54-67.
Turkle, S. (2011). Alone together. New York: Basic Books.
These references have been extracted automatically and may have some errors. Signed in users can suggest corrections to these mistakes.
Suggest Corrections to References