You are here: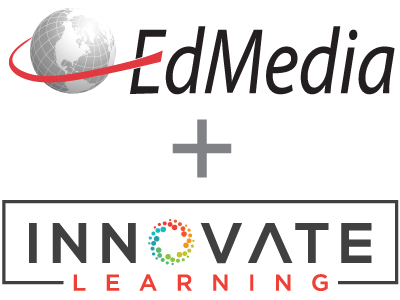 Video and Written Discussions
Proceeding
EdMedia + Innovate Learning, in Vancouver, BC, Canada ISBN 978-1-939797-24-7 Publisher: Association for the Advancement of Computing in Education (AACE), Waynesville, NC
Abstract
This project explored the influence of written and video discussions on student learning. Students in one class section replied to discussion questions through written responses, while the second class section responded to the same discussion questions using the asynchronous video tool Flipgrid. Overall, the results suggest that there was a significant difference for exam three, as students in the video condition scored higher. Overall, the video condition had higher means compared to the text condition, with the exception of exam one. The results could be due to increased active learning and decreased cognitive load, and an overall improvement in metacognition.
Citation
Devers, C., Conrad, J., Devers, E., Cook, M. & Alayan, A. (2016). Video and Written Discussions. In Proceedings of EdMedia 2016--World Conference on Educational Media and Technology (pp. 1045-1048). Vancouver, BC, Canada: Association for the Advancement of Computing in Education (AACE). Retrieved November 25, 2020 from https://www.learntechlib.org/primary/p/173075/.
References
View References & Citations Map
Adams, M.J. (1990). Beginning to read. Cambridge, MA: MIT Press.
Allen, E., & Seaman, J. (2016). Online report card: Tracking online education in the United States. Wellesley, MA: Babson Survey Research Group and Quahog Research Group.
Ashton, S., Roberts, T., & Teles, L. (1999). Investigation the role of the instructor in collaborative online environments. Poster session presented at the Computer-Supported Collaborative Learning 1999 Conference, Stanford University, California, USA
Bonk, C.J., Kirkley, J.R., Hara, N., & Dennen, N. (2001). Finding the instructor in post-secondary online learning: Pedagogical, social, managerial, and technological locations. Teaching and learning online: Pedagogies for new technologies, 76, 97.
Chi, M.T.H. (2009). Active-constructive-interactive: A conceptual framework for differentiating learning activities. Topics in Cognitive Science, 1, 73–105.
Clark, R.E. (1983). Reconsidering research on learning from media. Review of educational research, 53(4), 445-459.
Davidson, P. (2005). Gadgets rule on college campuses. USA Today. Retrieved from http://www.usatoday.com/tech/news/200503-28-college-tech-usat_x.htm
Fonseca, B., & Chi, M.T.H. (2011). The self-explanation effect: A constructive learning activity. In R.E. Mayer, & P.A. Alexander (Eds.), The handbook of research on learning and instruction (pp. 296-321). New York, NY: Routledge Press
Gurung, R.A.R., & Schwartz, E. (2013). Optimizing teaching and learning: Pedagogical research in practice. Malden, MA: Wiley-Blackwell.
Harasim, L. (1995). Online education: The future. In T.M. Harrison& T.D. Stephen (Eds.), Computer networking and scholarly communication in the 21st century university (203-214). New York: SUNY Press.
Harasim, L. (2000). Shift happens: online education as a new paradigm in learning. The Internet and Higher Education, 3(1-2), 41-61.
Ice, P., & Curtis, R., & Phillips, P., & Wells, J. (2007). Using synchronous audio feedback to enhance teaching presence and students' sense of community. Journal of Asynchronous Learning Networks, 11(2).
Plass, J.L., Moreno, R., & Brunken, R. (2010). Cognitive load theory. Cambridge University Press.
Smith (2015). U.S. Smartphone use in 2015. Pew Research Center. Retrieved from http://www.pewinternet.org/2015/04/01/ussmartphone-use-in-2015/
These references have been extracted automatically and may have some errors. Signed in users can suggest corrections to these mistakes.
Suggest Corrections to References